Rail test and measurements services
With more than 20 years' experience in railway testing and measurement services, our ISO/IEC 17025 accredited team can help define, plan and action your entire programme, bringing extensive experience of test runs on both in-service track and test rings.
As your technical partner, we start from understanding how the analysis will be used (e.g. for certification) and then work with you to design the optimum programme, with the built-in flexibilty to respond to unexpected outcomes or sudden changes in requirements.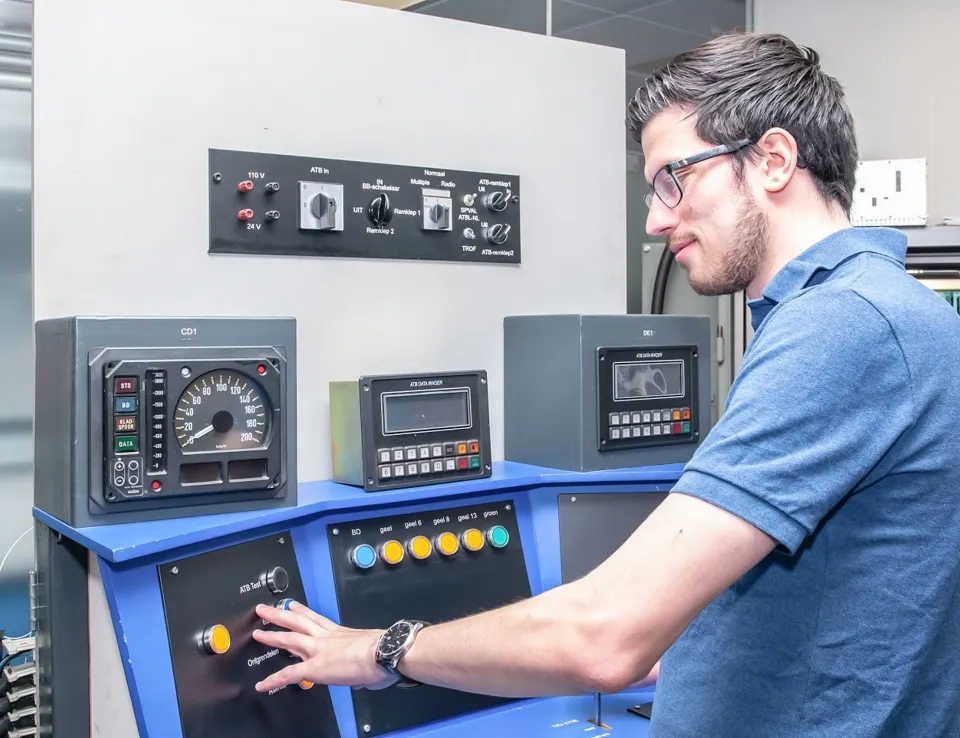 To secure the authorisation of a vehicle or infrastructure asset, the manufacturers and/or owners must provide evidence of compliance with relevant regulations.
We have extensive experience of assurance testing -  the type tests required for authorisation –  to demonstrate compliance with TSIs, UIC and EN standards, as well as to local regulations. We have worked with many major rail product manufacturers, helping them execute complex test programmes and delivering results on time for certification.
Visit our Assurance Testing page
To help reduce costs and lead time, we offer virtual testing as an alternative to physical testing programmes, or as an aid to early design & engineering stages. Based on your needs, we will advise on the appropriate approach - from a simplified mathematical model to a complete digital twin - with all validation undertaken in accordance with industry standards.
Recent assignments include virtual simulations of fire safety and evacuation in vehicles, tunnels and stations; traction energy supply; pantograph and catenary behaviour modelling, and structural analysis (FEM).
Visit our Virtual testing pages
Test programmes often require extra precautions to ensure they are performed safely and under the required operational conditions, especially when using in-service infrastructure.
Our teams can support you through every aspect of a test programme, including:
Application for temporary authorisation from the NSA to perform the test programme
Provision of Intermediate Statement of Verification
Risk assessments
Coordination with key stakeholders
Provision of safety supervisors
Visit our rail testing services page
We provide monitoring and measurement services that help asset owners improve operational performance.
Using a tailored approach for each situation – with technologies ranging from IoT sensor networks to semi-permanent data loggers – we can deliver detailed analysis of emerging defects, assist your teams in optimising maintenance processes, or monitor a range of operational matters such as track condition, energy efficiency and noise reduction.
Visit our Investigative testing page
We conduct measurement programmes of electrical and mechanical quantities - including currents and voltages, accelerations, forces, temperature and air pressure – supported by specialist analysis that draws on an in-depth understanding of rolling stock and network infrastructure behaviours. 
All assignments are planned and delivered to the highest professional standards - accredited according to ISO/IEC 17025 - and overseen by a dedicated and experienced team using state-of-the-art measuring equipment.
In many cases, we can offer remote and fully autonomous programmes that help minimise the impact on asset availability.
Visit our measurements services page
Drawing upon many years' experience of conducting railway asset test programmes, we frequently provide clients with a range of specialist advice and support, including:
'Quick scan' sense-checks before testing starts, providing input and advice on the most efficient way to perform a test program
Test programme project management
Compliance matrix to determine what needs to be tested and keep track of the provided proof
Visit our rail testing services page
Deep expertise
More than 20 years' experience in railway testing and measurement services
Global network
International network of facilities with projects delivered by local teams.
Expert test partner
ISO/IEC 17025 accredited team
On-site, remote or virtual test capabilties
State-of-the art sensor technology
Bespoke test programmes to demonstrate compliance with TSIs, UIC and EN standards.
On-site test and safety management team
Professional test management experience
'Quick scan' before the actual testing starts, to provide input and advice on the most efficient way to perform a test program
Compliance matrix to keep track of programme requirements
Expert post-test results analysis to determine next steps 
"Great response every time. All analysis is completed quickly no matter the time of or day. "
Hitachi Rail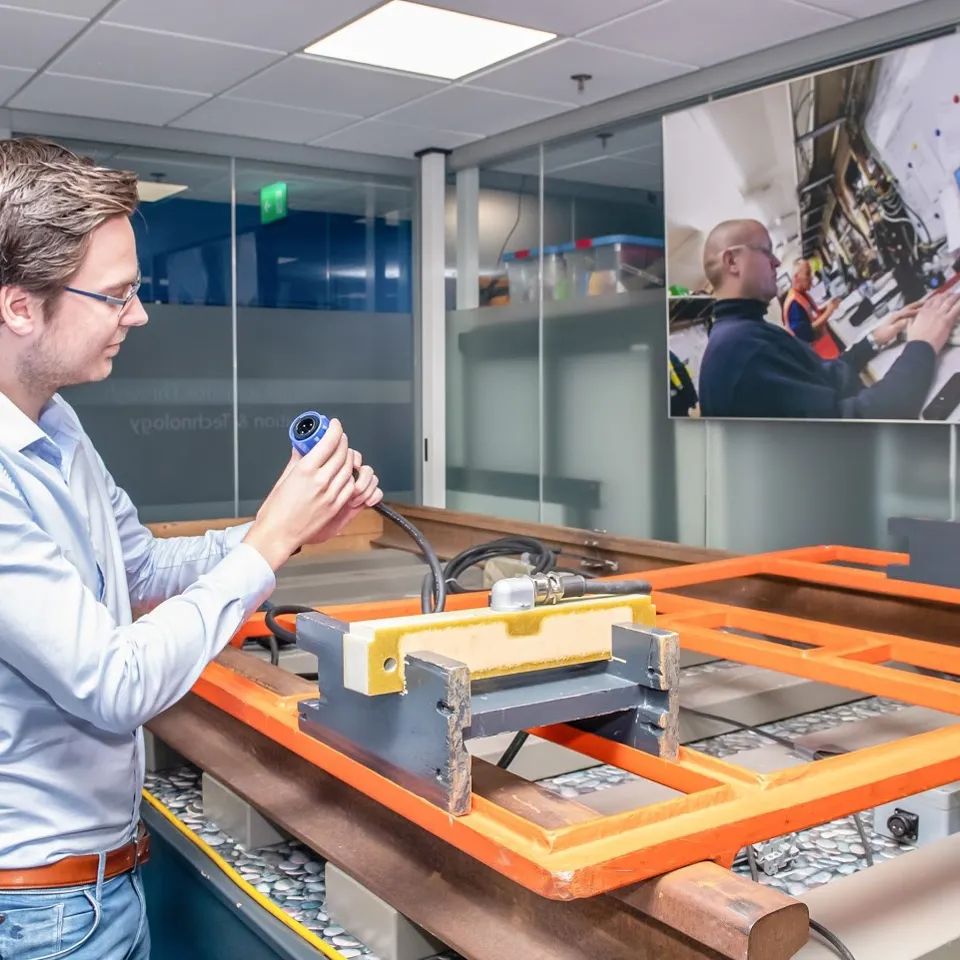 Contact our experts
Contact our Rail Test Services team to find out how we can support your project