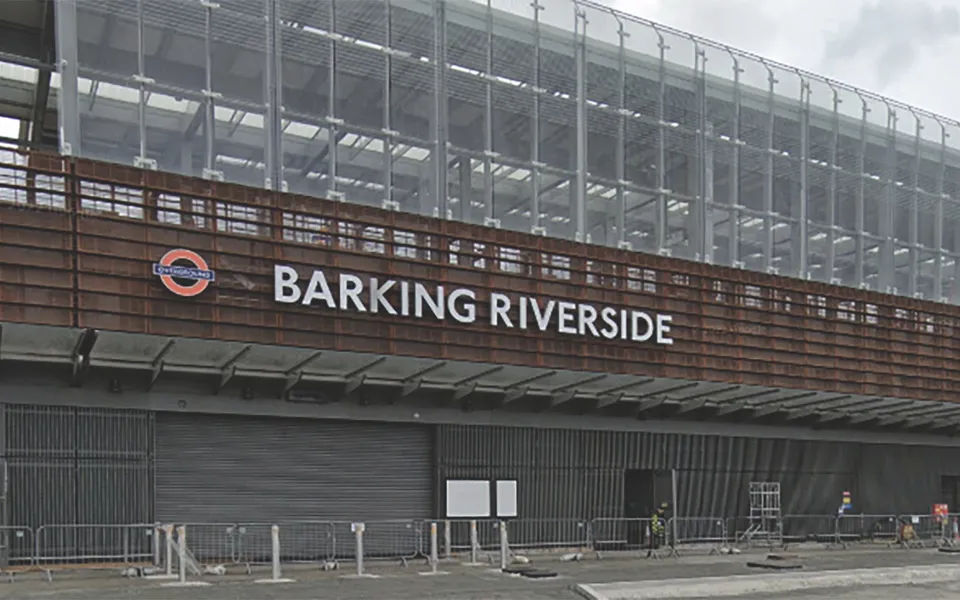 Ricardo Certification has completed its role as the accredited independent assessor for a brand new station on London's commuter network.

Barking Riverside opened on July 18th to serve the major redevelopment of the same name taking shape in east London. 
 
Formerly an area of industrial warehousing and brownfield adjacent to the River Thames, work is progressing on more than 10,0000 new homes, accompanied by new commercial and community properties.

The Masterplan also identified the need to add transport links to this emerging district. Following feasibility studies, the decision was taken to extend the existing Gospel Oak-Barking Line on the London Overground network, including a new 1.5km viaduct superstructure - known as the Tilbury Loop - that would bring services to a new elevated station at the heart of the redevelopment.

As this railway infrastructure was classified as 'Significant' under the Common Safety Method for Risk Assessment and Evaluation (CSM-RA), and 'Interoperable' under the Railway (Interoperability) Regulations (RIR), an accredited independent assessor was required to carry out the statutory assessment.

In 2019, Ricardo Certification was appointed to perform the tasks of an 'AsBo' (Assessment Body), 'ApBo' (Approved Body) and 'DeBo' (Designated Body).

We provided Safety Assessment and Approved Body Reports, the Approved Body File and the associated Certificates of Verification that collectively contributed to the evidence required by the UK safety authority, the Office of Rail and Road, before it could issue Transport for London, the scheme developer, with an authorisation to place the new branch and station into service.

Authorisation was granted on 21 June 2022 and the new line and station opened for passenger service four weeks later.