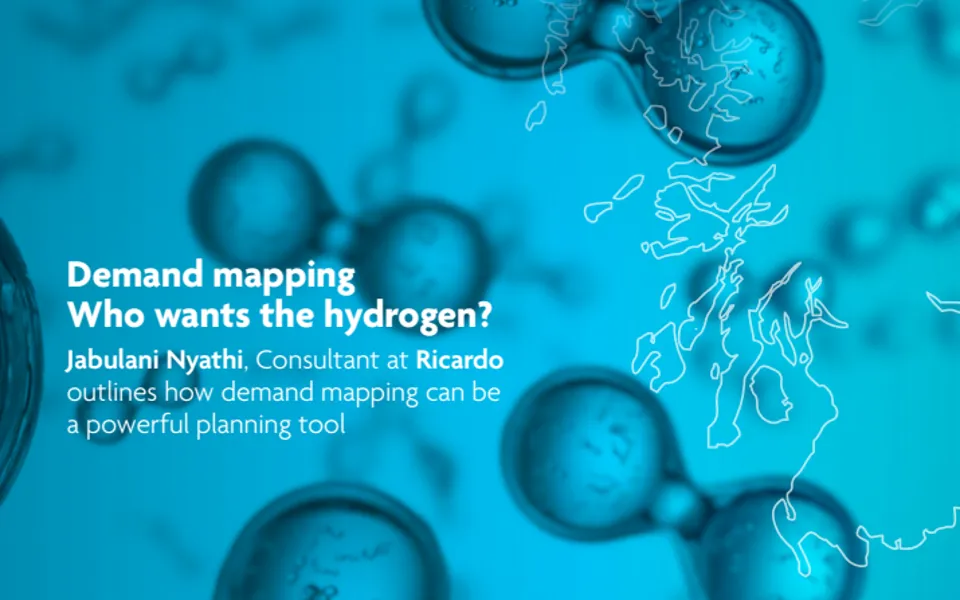 Demand Mapping – Who Wants The Hydrogen?
H2View Article - Jay Nyathi
The net-zero agenda has become a hot topic as the realities of climate change become more obvious and nations commit to agreements such as the Paris Accord. With decarbonisation at the forefront of global focus, greater attention is being placed on understanding the place for alternative fuels in various sectors.
Many of these fuels, such as green hydrogen and green ammonia, are not yet produced at significant levels and the related demand from the transport sector or other sectors has not yet materialised. 

In this market report written exclusively for H2View magazine, Ricardo delves into the significance and benefits of demand mapping, the obstacles that may arise during this process, and explore a case study in the aviation sector where demand mapping has been implemented.

Discover how demand mapping can place your organisation in a strong position to improve its strategy and accelerate the net-zero transition, read the full article here.