Greener fuel, greener skies
Download issue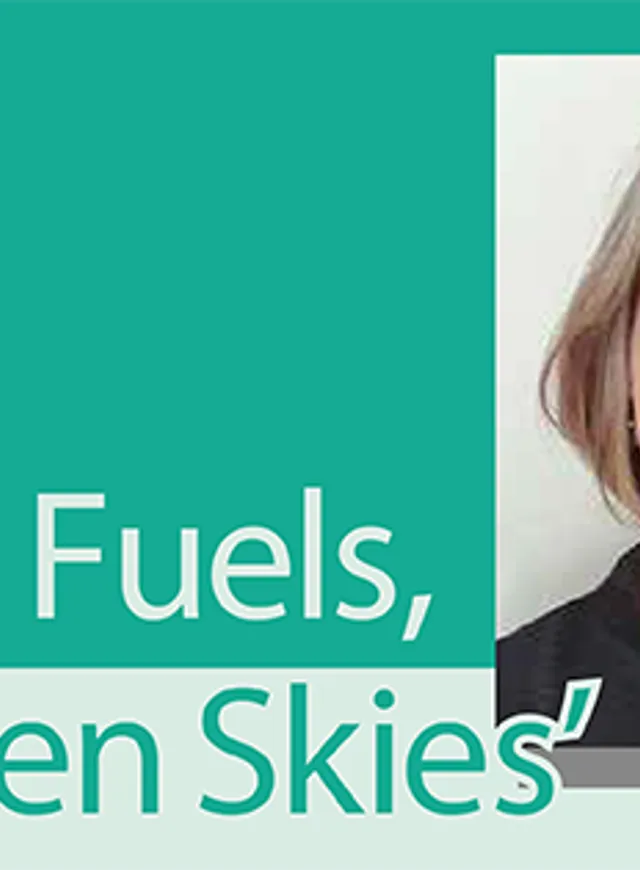 Fiona Twisse, Senior Technical Consultant For Sustainable Transport, Ricardo Energy & Environment, on Sustainable Aviation Fuel and the 'Green Fuels, Green Skies' competition.

Sustainable Aviation Fuel (SAF) is a drop-in liquid fuel that can be used in traditional aircraft. Put simply, it's produced from sustainable resources such as biogenic wastes, renewable electricity and waste-based fossil fuels. It's not new – the first commercial SAF flight was in 2011 – but the UK's challenging goals for reducing greenhouse gas emissions from transport have prioritised its production at scale.

The aviation sector currently has few alternatives to using liquid fossil fuels. Widespread use of SAF could reduce greenhouse gases from aviation by 70 per cent – and that's a conservative estimate.

Green Fuels, Green Skies (GFGS) is a competition launched in 2021 to support the UK's emerging SAF sector on its journey to large-scale production. Part of the UK Government's Ten Point Plan for a Green Industrial Revolution, GFGS will provide up to £15 million in funding for the early-stage development of UK SAF plants – in other words, the Front End Engineering Design (FEED), pre-FEED and feasibility study stages of a project's development life cycle.

I'm project manager for GFGS, jointly delivered by Ricardo and E4tech. Ricardo has worked with the Department for Transport (DfT) to support and manage project for several high-profile national competitions. I manage other national programmes such as 'Future Fuels for Flight and Freight' to promote the development of an advanced low carbon fuels industry and the Hydrogen for Transport Programme for the Office for Zero Emission Vehicles which funds hydrogen refuelling stations and hydrogen fuel cell electric vehicles.

Competitions like GFGS attract wide-ranging interest. From entrepreneurs to academic institutions that are very often involved in the research and development phases. It really does scale from SMEs to global organisations and it's inspiring to interact with such a range of enterprises.
 
Early and decisive action could see the UK, with our research and engineering expertise, claiming a share of a global SAF market.
The deadline for GFGS submissions was the end of May, with each application scrutinised by technical and commercial experts to ensure all criteria have been met and the project will offer value for money. This rigorous process ensures the best applications are selected for funding. We expect to announce the competition winners in late July with the funding period for project work running until the end of March 2022.

By 2030, a domestic SAF industry could be worth over £400 million a year to the UK economy. Up to 9,800 highly skilled jobs could be created, potentially in regions aligned with the Government's levelling up agenda. Replacing imported kerosene with domestically produced SAF would also increase fuel security. And an independent feasibility study commissioned by the DfT from Ricardo and E4tech showed that early and decisive action could see the UK, with our research and engineering expertise, claiming a share of a global SAF market that itself could support UK low carbon growth.

My wider project portfolio is enjoyably diverse. It includes urban mobility, policy studies, developing and delivering grant programmes, assessing and reporting Member States' transposition of EU Directives and communicating information to the industry. The role allows me to explore initiatives at every scale, from street level to national projects. I communicate with people from a wide range of backgrounds and sometimes hear two different perspectives and think: 'Oh, we need to get you into a room together'. Being able to facilitate those discussions and communicate differing points of view is very rewarding given the significance of the issues at stake.

Learn more about Ricardo's Aerospace technology solutions here.
Subscribe now
Request a new subscription or manage your existing subscription to RQ.