Ricardo Quarterly Winter 2019
Download issue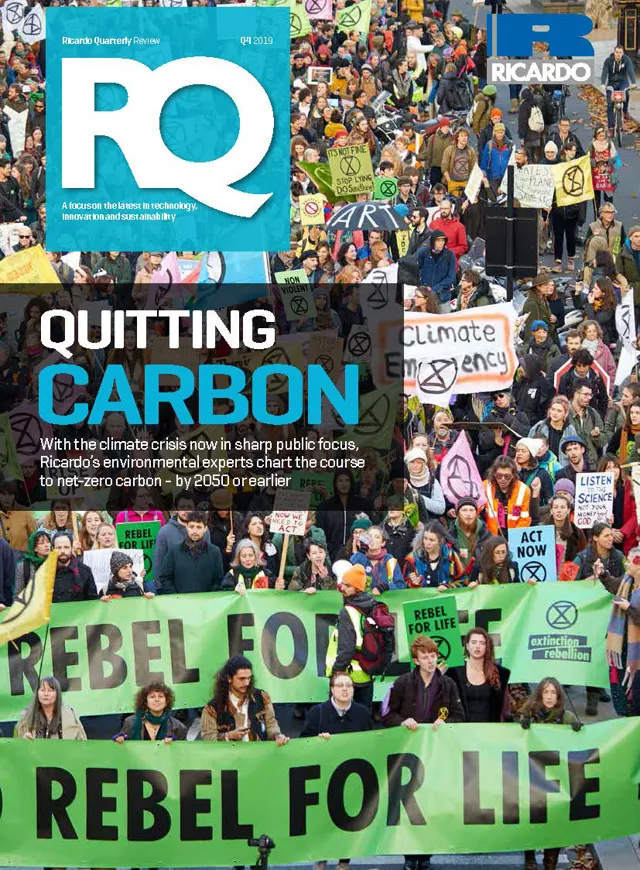 Quitting the carbon habit: Strikes, protests and demonstrations have brought the climate crisis into sharp public focus, prompting governments to announce net-zero carbon targets for 2050 or earlier. But how realistic are these aims? We go to Ricardo's environmental experts for the answers. Read more.
 
Electrifying powertrains: With the rush to electric power now in full swing, Ricardo engineers are achieving significant efficiency gains through an integrated approach to electric powertrain design. We report on developments that will extend EV range. Read more.
 
New model army: A new Ricardo defence vehicle concept based on the Ford Ranger platform demonstrates an innovative approach to fulfilling military general service vehicle needs. Read more.
 
Interview: Ian Callum, Jaguar's design director sets up his own studio and talks about the new-found freedoms of independence and electric architectures.
 
RQ viewpoint: Jon Brown of Ricardo Rail on what zero emissions means for electric trains and other forms of transport.
 
Ricardo news: Innovative EV rapid-charging trial; biodiversity and sustainable development; testing train traction; JCB tractor's speed record; net-zero target for UK water sector.
Subscribe now
Request a new subscription or manage your existing subscription to RQ.