Transportation transformation
Download issue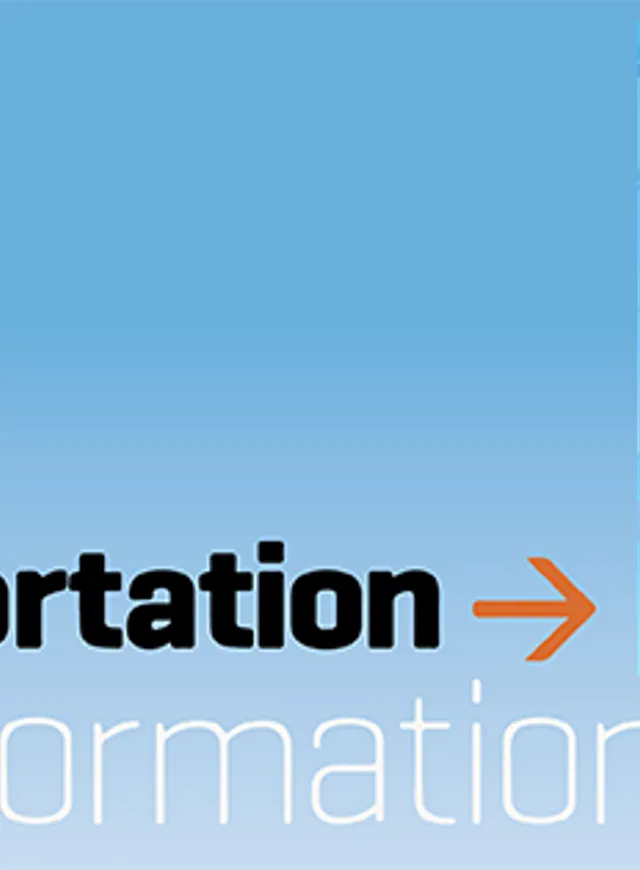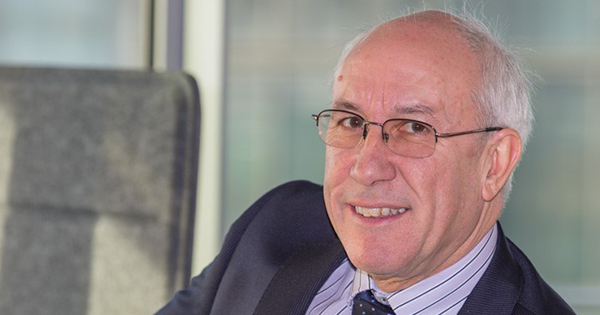 Carbon, capacity, cost and customer experience – these are four of the drivers for change within the urban mobility sector. How will technological advancements influence the way we move around towns and cities over the coming decades? And are some innovations merely solutions looking for a problem? Transport consultant Leon Daniels OBE discusses the challenges and opportunities for an autonomous, integrated and seamless future with RQ's John Challen.

The coronavirus pandemic has been responsible for many changes in our lives – none more so than our relationship with travel. Flying overseas for business may become a redundant concept while commuters and employers have recognised that many office jobs can be done just as efficiently from home. It remains to be seen whether these changes will become permanent; what is certain is that they pose fundamental questions about the future transportation needs of cities and their occupants.

"It would be lovely to develop a city's transportation system from scratch, without the limitations that exist," says Leon Daniels. "I can't help thinking that there's some clever technology out there waiting to deliver a revolution but, in practice, revolutions are few and far between; most things merely evolve. Therefore, even if you were starting from scratch, I think you would struggle to develop anything that wasn't relatable to what is in place today."

He cites Cambridge as an example where, in 2016, residents were invited to suggest radical solutions to the city's chronic congestion and access issues. The majority of their ideas turned out to be related to vehicular or rail-based systems. Daniels is, however, confident in predicting that urban transportation will become more personal. "If starting with a clean sheet of paper, you would probably devise something like a high-tech equivalent of a driverless Uber," he reasons. "You wouldn't own it, you'd rent it. It would carry you from origin to destination, wouldn't have the huge associated labour costs, would be zero emission and would operate in an environment that excluded private motoring."

In reality, that concept would be difficult to implement in most existing UK urban areas due to the challenges of existing infrastructure. Elsewhere in the world, however, China is taking the lead in developing a number of new 'smart cities.'
"I can't help thinking that there's some clever technology out there waiting to deliver a revolution but, in practice, revolutions are few and far between; most things merely evolve."

Danish architecture firm BIG and Chinese tech company Terminus are planning a smart city development run entirely by AI in the south-western city of Chongqing.

Technology giant Tencent has unveiled plans for an almost entirely car-free 'city of the future' in the south-eastern metropolis of Shenzhen. Called 'Net City', the two million square metre development will prioritise pedestrians, green spaces and autonomous vehicles.

And in Xiong'an, 100 kilometres southwest of Beijing, what Spanish architects Guallart term a 'self-sufficient city' setting 'a new standard in the post-COVID era' is four years into construction with the aim of creating, say Guallart, 'a new urban life based in the circular bioeconomy that will empower cities and communities'. Again, active travel is at its heart.

"Big ideas in the UK also have the problem of elected mayors who have no money and typically aren't in post for long, which isn't conducive to good transport planning" Daniels adds.

To illustrate that point, and again in Cambridge, plans for a £2 billion autonomous metro may be scrapped following a change of leadership in May's local elections. Described by the previous incumbent as "one of the most pioneering transport infrastructure projects seen in the UK", with a fleet of driverless pods ferrying passengers between 84 stops in the city and surrounding areas, the new mayor has called a halt claiming the project has all the hallmarks of being an expensive folly and a potential black hole for national and local government finances.
Testing two-wheeled solutions
A currently popular mobility solution is the e-scooter, even though it falls into a grey area from a legal standpoint. "In the UK, the 1930 Road Traffic Act included classification of motor vehicles, from which we have inherited specific categories: bike, motorbike, car, lorry, bus," explains Daniels. "What we're now seeing is innovation in transport solutions trying to find which 1930s category they fit into".

"E-scooters are an answer to many urban mobility issues but they don't have a legal category" he maintains. "I was pleased when the government announced last year that it would legalise rental trials of e-scooters run by local authorities. The 12-month test scheme set up by Transport for London and London Councils will play a vital role in helping to shape the UK's future policy on e-scooters, including whether they could form part of the capital's sustainable recovery from the coronavirus pandemic.

In future I think we'll see every possible combination of bike, electric bike, scooter, electric scooter and electric moped in cities. But that creates other problems because as soon as you get on a moped, you're caught by the motorcycle Compulsory Basic Training (CBT) and crash regulations. Potentially, you could be on an e-scooter that's capable of speeds of up to 40 kilometres per hour and not be required to take a CBT test or wear a crash helmet."
Blurring the boundaries
The concept of the 'liveable neighbourhood unit' has been around since the 1920s but regained prominence during the pandemic as COVID-19 kickstarted a trend toward localisation. The idea of the '15-minute city' returned to the agenda of many metropolitan areas around the world, none more so than Paris where Mayor Anne Hidalgo placed it at the heart of her successful 2020 re-election campaign. Hidalgo has since appointed a commissioner for the 15-minute city to create what has been termed 'a city of proximities' – not only between structures but between people.

Autonomous vehicles (AVs) also offer the potential for a complete rethink around proximity and connectivity. "A real possibility with AVs is that our current demarcation of vehicles operating outside buildings and pedestrians operating inside them could become blurred," reasons Daniels. "Disney World is one of the only places where this blurring currently exists, because at the moment it is not practical for a small autonomous vehicle to be as useful inside a department store, for example, as it is outside on the street."

Walt Disney's original vision for the Epcot theme park was to show the world what a perfect city could look like. Epcot was intended to serve as a model for how cities could be planned for maximum efficiency, including transportation by the visionary systems such as monorails and PeopleMovers. "Autonomous vehicles have the potential to support a drive for efficiency by blurring the boundary between outside and inside – certainly in retail or industrial areas or on university campuses."

Regardless of what future autonomous solutions may emerge, there will – as in the case of e-scooters – be legal issues. Specifically, where responsibility lies when something goes wrong. Daniels believes more work needs to be done to address such matters and worries that slow progress is hampering innovation.

"The legislation isn't very helpful, because it's old," he explains. "Also, the UK Government's ability to find time for the topic is very limited. We need a widespread review of regulation relating to autonomous solutions but the Government is taking only small steps. It concerns me that I still read stories from the US about a single accident when someone's Tesla was in 'autopilot' mode but the fact that 102 other people were injured that day while driving a conventional vehicle doesn't even make the news."
Mass transit, minimal footprint
Mass transit solutions are essential for cities to function. Recent developments have shown ways forward from traditional trains and trams. "I'm heartened to see how less obtrusive some of the major infrastructure for light rail has become," Daniels says. "BYD's SkyRail, for example, does not look like a monorail at all. We think of monorail infrastructure as big, heavy concrete, blocking out the sun, whereas the Skyrail structure is relatively light."

SkyRail can move up to 30,000 people per hour per direction using eight-car trains operating at two-minute intervals. Deploying an integrated, zero-emission, highly energy efficient power supply and distribution system, the energy created through on-board regenerative braking is stored in wayside batteries and high-power capacitors to pass on to other vehicles, stations and the electric power grid. A 23-kilometre SkyRail is underway in the Brazilian city of Salvador, while BYD is part of the LA SkyRail Express team proposing a system to link the San Fernando Valley to Los Angeles' Westside and its international airport.

While it is too simplistic to suggest that one country's solution will work elsewhere, lessons can be learned. "Kuala Lumpur is just exceptional," states Daniels. "It's got everything" – including a 14 km monorail, fully automatic trains, integrated ticketing for all rail-based systems and electric car sharing, built around the target of a 40 per cent public transport mode share by 2030.
"In future I think we'll see every possible combination of bike, electric bike, scooter, electric scooter and electric moped in cities"

A 2017 case study1 by World Bank and Imperial College London cited capacity, connectivity and competition as key factors in the growth of passenger demand within Kuala Lumpur. achievable by investing in wide trains to maximise proven returns to density, connecting isolated transport projects into a system, and competing credibly against the highway network. By incorporating these elements into the organisation's culture and project development, Prasarana are increasingly moving towards being an urban development catalyst, rather than just a rail operator.

"I see other schemes in Asian cities that are addressing environmental and social issues," Daniels adds. "The Dubai and Riyadh metros are inspiring social change. In Riyadh, for example, the metro will enable more women to travel on their own in public. Transportation can become a cultural liberator, which is a huge benefit to society."
Designing to meet a need
Daniels foresees a rightly greater emphasis on innovation that responds to the identified needs of its users. "Too many companies have tended to say, 'We've got this great new idea. All you have to do is buy it from us and put it in your city'. They are trying to create an out-of-the-box solution that they hope users might like, but that often lacks alignment with future requirements. Successful products are more likely to come from discussion than people drawing lines on maps and trying to create turnkey solutions."

When it comes to something like Elon Musk's Hyperloop, deploying maglev vactrains for very-high-speed rail transportation, Daniels is likewise reserving judgment. "I've lived through so many of these ideas and a lot of them are solutions looking for a problem," he admits.

"Yes, it would be exciting to go from London to Edinburgh in 10 minutes. But maybe only once. The pandemic has taught us that people are now less willing to travel simply for the sake of travelling. There has to be a purpose to travel – and many of those purposes will have materially changed as we configure our post-COVID lives.

"Fifty years ago, experts predicted that by now we'd all be zooming around in flying cars. There's an argument to say that these hypersonic-speed concepts are just the modern-day equivalent."


Subscribe now
Request a new subscription or manage your existing subscription to RQ.