Railway assurance testing
Test programmes todemonstrate compliance with TSIs, UIC and EN standards, as well as national regulations. 
Our main capabilities for type testing for authorisation purposes are listed below. All these tests can be performed on a test ring, local tracks or a combination of test locations.
Electrical system compatibility with track circuits and power supply systems
These tests need to be performed in accordance to TSI Loc&Pas, TSI Energy, EN50388, TS50238-2 and NNTR's. Ricardo can perform the required tests and measurements for the following aspects:
DC systems (main focus on The Netherlands and Belgium)
Compatibility with power supply
Compatibility with track circuits
AC systems
Operation within range of voltages and frequencies
Regenerative brake with energy to the overhead contact line
Maximum power and current from the overhead contact line
Power factor
Radiated emissions
For AC and DC systems: field measurement for electromagnetic compatibility according to EN50121-3-1
Axle counter compatibility (EN50592)
For AC and DC systems:
H-field measurements according to EN50592
Measurement of the axle counter output
Human exposure (EN50500)
For AC and DC systems: magnetic field measurement according to EN50500.
For pantographs and new catenary systems, which must be tested in accordance with local standards and TSI Loc & Pas, we can offer the following tests and simulations:
Temperature measurement of the contact area between the catenary wire and contact strips of the pantograph's collector head during standstill current collection (EN50119 and E50367)
Simulation of the dynamic forces exerted by the pantograph with a model validated for the specific OHL infrastructure (EN50318) (for more information see RiPAC)
Contact force measurements (EN50317)
Uplift measurements (EN50317)
Brake performance and wheel slide protection (WSP) system tests have to be performed in accordance with UIC541-05, UIC544-1 and TSI Loc&Pas. We offer the following test services:
Brake performance
Brake performance in accordance with UIC 544-1 and TSI Loc&Pas (referring to EN14531-1)
Static tests of the braking force and brake pressures
Dynamic testing on dry track in empty and loaded conditions at different speeds (including maximum brake position)
Wheel slide protection
WSP test in accordance with UIC541-05 and TSI Loc&Pas (referring to EN15595)
Dynamic testing on track with low adhesion (using soap) for WSP testing at one loading condition
Very low adhesion test
Drag Braking test
If required, we can also help to tune the WSP system before commencing official type tests.
The dynamic tests can either be performed on a test ring or on operational tracks. We perform the tests using our measurement platform which has been specifically developed for testing in the rail environment.
To perform the WSP performance tests in a conditioned manner we install soap tanks to supply soap to the wheel / rail contact.
Dynamic behaviour and running-gear measurements have to be performed in accordance with TSI Loc&Pas and EN14363. The tests described in EN14363 are related to derailment / safety and running behaviour.
Depending on the characteristics of the vehicle, it may be necessary to measure the following aspects:
Forces (wheel/rail and H-forces)
Accelerations (car body and bogie)
If it is only required to measure accelerations, we will perform these tests using a measurement platform that we have specifically developed for testing in the rail environment. If forces also need to be measured, we work closely with another test institute to instrument the wheelsets.
Furthermore, we can help you with:
Passenger comfort measurements according to EN12299
Autonomous monitoring of dynamic performance, for instance in case results of official type tests are not yet available
Simulations according to Annex T of EN14363 (see multi-body simulations in Rail System Virtual Testing)
Ricardo has years of experience in testing various types of train protection systems, ranging from ETCS to national systems and CBTC.
ETCS/ERTMS
We perform ETCS vehicle/track integration tests according to the ETCS System Compatibility (ESC) requirements, as described in Annex 5 of the Guide for the application of the CCS TSI. Our current experience is mainly in The Netherlands (RLN00445).
Automatic train protection
We can perform static and dynamic calibration of ATB-EG, ATB-NG and STM-ATB in The Netherlands. Furthermore, we can log and analyse the signals from the ATB coils. We use our experience with the various ATB systems also to perform tests with similar systems, like CAWS used in Ireland.
Train detection
Our testing team has in-depth knowledge of the ProRail measurement location used to determine the train detection characteristics and we support the vehicle manufacturers in the execution of test runs at this measurement location.
There are two types of noise measurements that are typically performed as part of vehicle type testing for authorisation:
Measurements related to TSI Noise
Measurements related to TSI PRM
TSI Noise
For TSI Noise Ricardo can support with the following measurements related to pass-by and stationary noise:
Exterior noise at standstill (ISO3095)
Exterior noise at constant speed (ISO3095)
Exterior noise when starting the trainset (ISO3095)
Interior noise measurements in the driver's cab – driving condition (EN15892)
Interior noise measurements in the driver's cab – signal horn in operation (EN15892)
TSI PRM
Related to TSI PRM , Ricardo can support with measurements of the speech eligibility of the PA system (STI/STIPA) and the sound pressure level of the door warning system.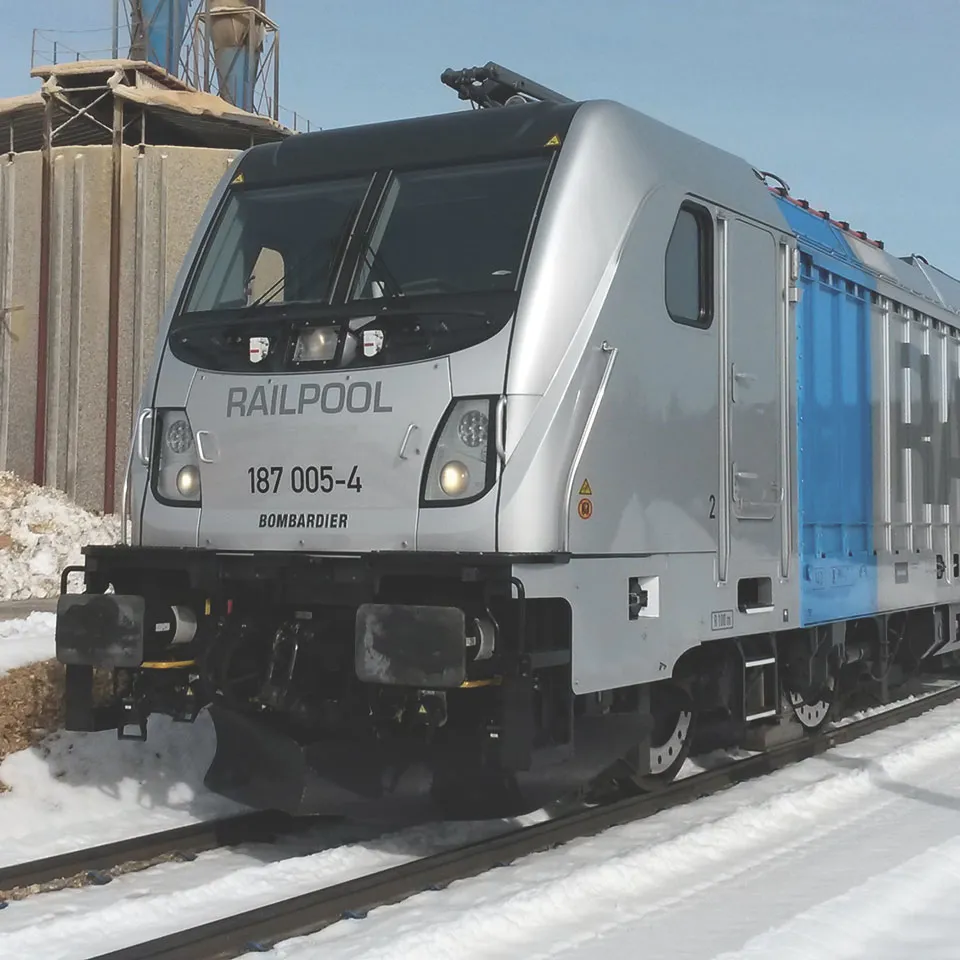 Railway assurance testing
Markets
This service is offered within the following sectors.
Meet the experts
Ilse Vermeij
Product Manager Rolling Stock Testing
View bio