Railway investigative testing
Investigative services to monitor in-service asset performance or identify the causes of declining performance.
Once a vehicle or infrastructure asset is in service a range of challenges can emerge during the course of day-to-day operations.
We offer extensive investigative monitoring and measurement services to help operators, infrastructure managers and vehicle owners monitor asset performance and explore the root cause of sudden degradations.
Conducted on-site or remotely with state-of-the-art technologies, every programme is designed for your specific purpose, ensuring only the most relevant intelligence is provided to an agreed format and frequency, with minimum disruption to daily operations.  
We can instrument your asset with one or our (autonomous) measurement solutions to learn more about its behaviour.
Whether there is a known issue, or you want to gain more knowledge about the asset, our instrumentation can help you learn. We tailor the solution offered to the problem at hand, ranging from very affordable (IoT) sensor networks to semi-permanent data loggers.
Based on the data collected, our experts can then advise on options for addressing identified problems or optimising current processes.
Our teams, for example, will help you use the insights to reduce long-term wear and tear on assets, improve internal maintenance regimes, enhance safety management reporting, manage operational energy efficiency programmes, or implement noise reduction measures.
We also offer a range of on-board and trackside monitoring systems, including our suite of railway digital monitoring services.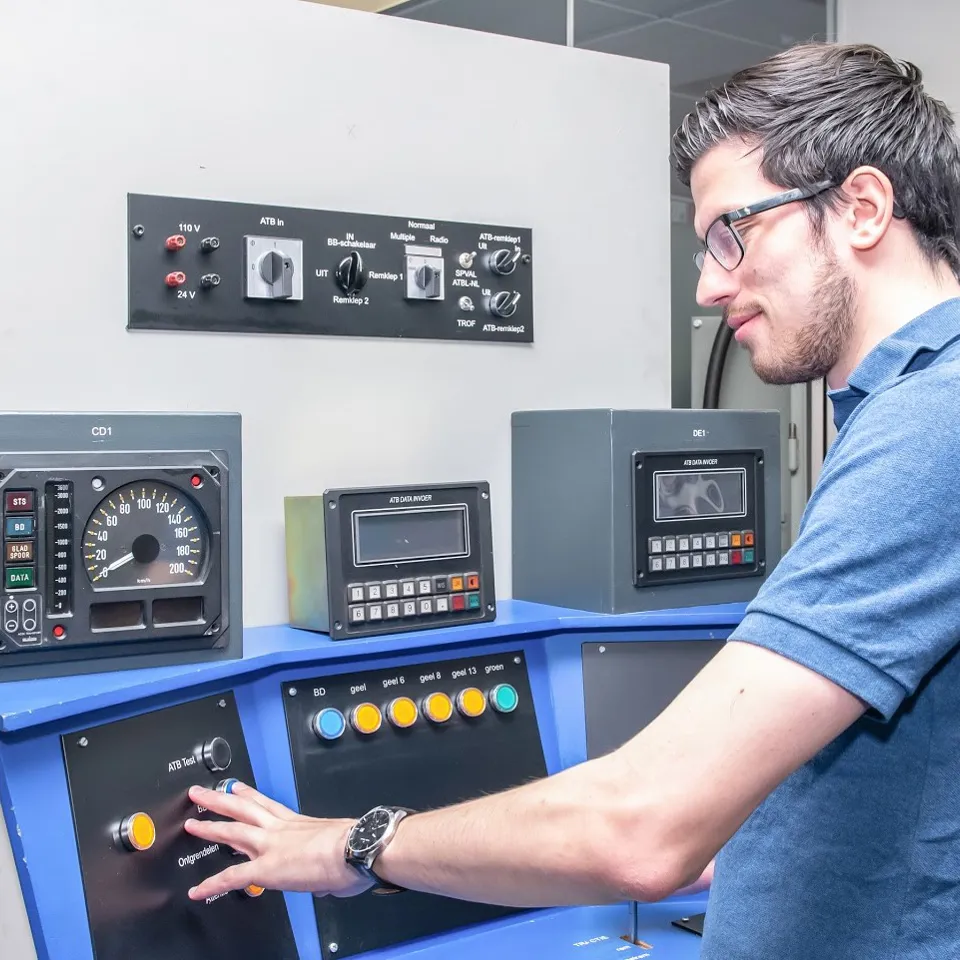 Railway investigative testing
Markets
This service is offered within the following sectors.
Railway investigative testing Resources
Meet the experts
Ilse Vermeij
Product Manager Rolling Stock Testing
View bio