Leveraging our expertise for the aviation industry
Ricardo provides a wealth of expertise and technical knowledge to support the decarbonisation of the aviation industry to deliver future-forward solutions. Our aviation consulting services support a wealth of programmes from aerospace design and engineering, to niche volume manufacture and assembly of specialised components.
Our expertise
We work with leading businesses and supply chain partners in the aerospace industry to deliver and support decarbonisation in the aviation market. From strategic planning and policy, initial concept and implementation, Ricardo supports cutting-edge advancements and provides unique, tailormade solutions for clients.
Book a consultation
Our technical experts have a wealth of knowledge and experience in advising clients in the aerospace industry, working on the most complex projects, overcoming challenges, and delivering successful outcomes.
Ricardo supports global aerospace and transport clients with the delivery and implementation of their decarbonisation strategies. We work with businesses to mitigate risk and make the most of opportunities, delivering on projects that will help shape the industry in the future.
We deliver a wide range of engineering and manufacturing solutions for the aerospace industry, working to design, manufacture, assemble and test future technologies. We facilitate the creation and seamless integration of individual components and systems into aerospace development programmes.
With expertise in over 30 locations worldwide, Ricardo works with aerospace clients and suppliers to deliver efficient solutions across the entire lifecycle of the project.
Consulting and advisory
Our specialists provide a range of services to clients, from technology-based expertise to transformation strategies to facilitate growth and meet the future aerospace needs.
Design and engineering
From electrification and thermal technology to decarbonisation and embedded software solutions, Ricardo designs and engineers' applications for clean, efficient and integrated propulsion systems for future aircraft.
Project delivery and management
Our specialists work with clients to support their supply chain management, creating seamless integration of systems, tools, and processes, ensuring efficiency and cost effectiveness.
Niche production capability
Ricardo provides precision manufacturing, advanced assembly, and bespoke transmission solutions for niche volume production. Working with global aerospace clients, our experts ensure seamless new product integration.
Environmental and decarbonisation support
Ricardo works with clients to transform their business, providing environmental and decarbonisation advice, support and practical implementation strategies on the future integration of sustainable processes and tools.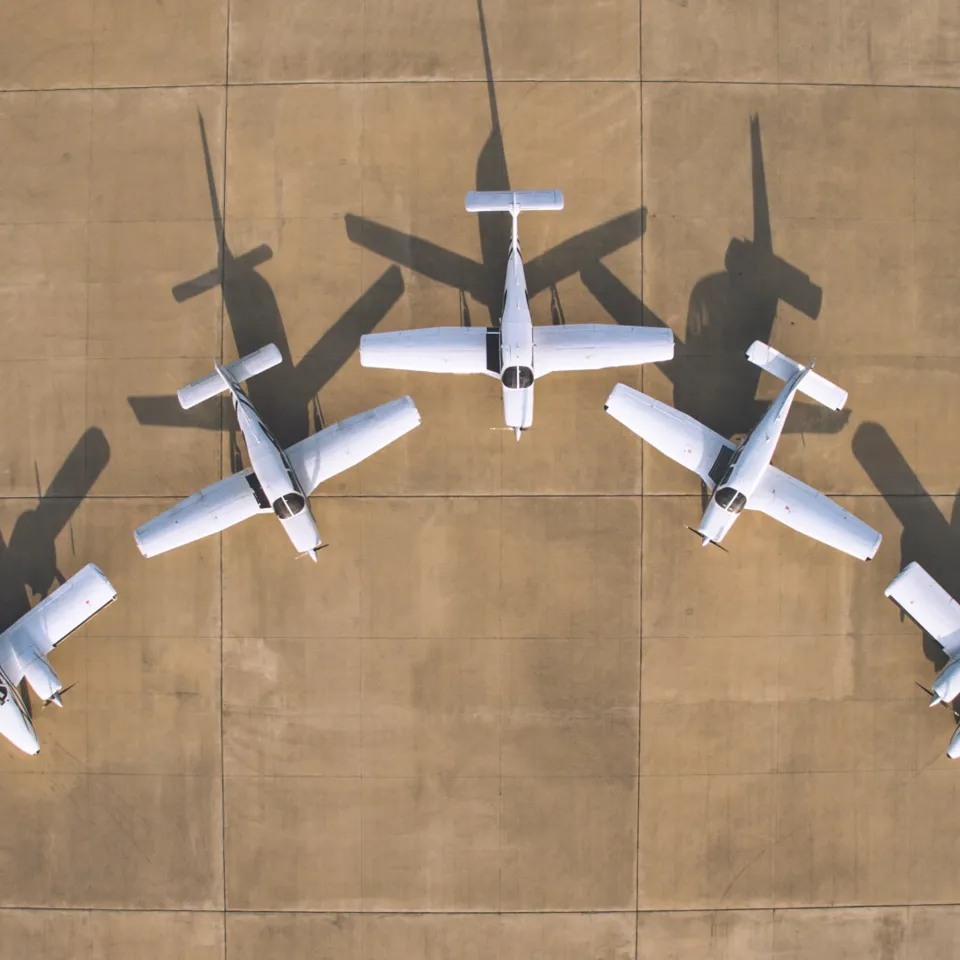 Aviation
Services
We leverage our expertise in decarbonisation of transport and energy sectors to deliver services to our global aviation clients.