Colleague forums and groups
Our goal at Ricardo is to be a diverse, equitable and inclusive employer
We know that having and reflecting different perspectives helps us be better as an organisation: customer focused, collaborative, pioneers for change and mindful about the impact we can have on society. These are core to our business vision to create a safe and sustainable world, and fundamental to our values.

We are proud of the diversity that exists within our organisation and recognise that we want to go further. Our corporate vision offers the potential to bring people together and we want our culture to do the same; enriching the communities in which we operate by drawing on a variety of ethnicities, genders, orientations, backgrounds, skills, and views.





Celebrating DEI events
Among our annual initiatives that we mark across the Ricardo Group are: International Women's Day, International Women in Engineering Day, Pride month, International Day of Persons with Disabilities, as well as celebrating multi-faith religious festivals and observance days around the world.
International Women in Engineering Day
International Pride Day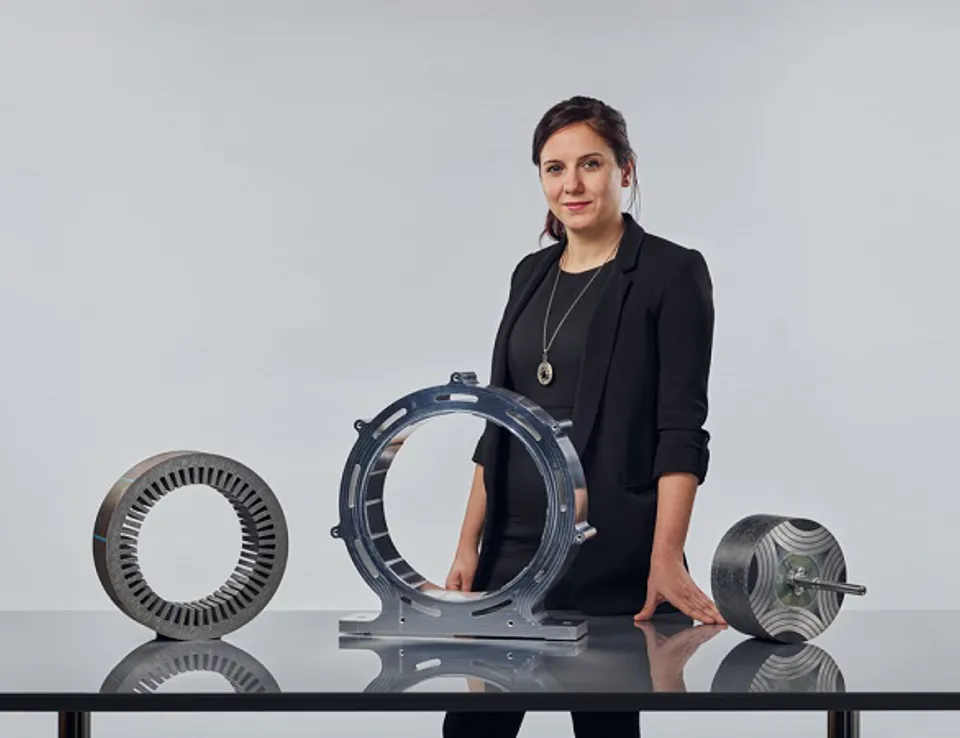 Colleague groups and networks
Our DEI Council and affinity groups allow our colleagues to have a voice and share ideas, so that they create awareness and provide support and insight to the business.
DEI Council
Our global DEI Council chaired by teams from across the business, has corporate members and an Executive Committee sponsor. The council meets frequently, usually monthly. The council acts as a governance body for collecting and providing employee feedback and responses to the global initiatives spearheaded by corporate members and discussed at the forum. DEI affinity groups report to the council and have a line of communication with the Executive Committee.  
Ethnicity forum
Our forum is made up of a group of like-minded people across Ricardo who wanted to create an opportunity for discussion and feedback about ethnicity in our business. The forum is truly inclusive and open to anyone who wishes to join and take part: everyone's contributions are welcomed and valued. 
Rainbow forum (LGBTQIA+ allies)
We aim to build a community within Ricardo, who work together to improve the visibility and inclusion of LGBTQIA+ professionals in the workplace. Our volunteers meet monthly to discuss ongoing projects that celebrate the LGBTQIA+ community, raise awareness for the issues that they face in the workplace, and working to mitigate them at Ricardo.
Gender forum
Our forum's mission and objectives focus on issues including culture, progression and recruitment in the business but also themes such as returning from parental leave. We hold a full forum meeting every month to discuss activities and progress, with sub-groups meeting more frequently to progress the individual themes.
Women in engineering forum
Every two months our engineers or professionals working in engineering get together to discuss focused topics with the aim of sharing experiences, understanding different perspectives, and collectively making suggestions on improving DEI activities in this space. The forum is open to all and fully inclusive. 
Disability and neural diversity forum
A supportive and caring space for anyone who identifies as disabled and ensure that they can thrive within the workplace with equity of opportunity; colleagues with neurodiversity, managing long term health conditions or experiencing mental health issues; and colleagues who are carers or adjusting to a change in their family dynamic as a result of any of these areas. 
Our values
Ricardo's shared values actively guide our behaviours and reflect how we work together.
Create together Be innovative Aim high Be mindful