Energy, utilities and waste
Supporting critical infrastructure and utilities
We help organisations with policy, investment, operational decisions and with the practical implementation, adding value by enabling them to maximise impact and minimise risk.
End-to-end support for complex industry challenges
We provide innovative solutions tailored to your needs, supported by multi-disciplinary experts with decades of experience in delivery of energy, waste and water projects around the world.
Our team of experts provide the support to develop policies and strategies that support the transition to a low carbon and sustainable economy. Our energy, water and waste management experts will support you across the lifecycle of your policy or strategy development from needs assessment, definition of objectives and the related intervention logic development, right through to the requirements for effective implementation.
The energy, waste and water industry are under constant pressure from government, regulators and consumers to deliver innovation in the services delivered. Ricardo's multi-disciplinary team of technical experts, engineers, scientist and digital specialists has enabled us to deliver industry leading innovation to meet complex industry challenges.
Ricardo has supported organisations with in-depth analysis of pre-project feasibility and in understanding the impacts of associated regulations and permits. From assessment of available technology, commercial models for efficient return on investment through to supporting applications for environmental permits. 
Ricardo has supported operators across the energy, waste and water industry across the full lifecycle of their project, technology and infrastructure development. We help provide robust evidence that supports effective and timely decision making, and which helps to protect investment at each step of the project. our support to vendors, investors and legal firms includes:
Technical & Environmental Due Diligence
Sustainability Due Diligence 
Techno-economic modelling
Third party validation services
Investment-grade proposals 
Investor decision support
Our multi-disciplinary team of expert engineers can provide implementation support, to give you peace of mind that your project will achieve its intended targets and objectives. I support includes workng with your contractor to ensure their design and subsequent construction meets the functionality and performance requirements. Our support includes:
On-site monitoring.
Reporting that works undertaken by the EPC contractor are in accordance with the specification.
Witness tests, inspections, quality checks
Monitoring the completion and commissioning process.
Monitoring the take over and acceptance processes.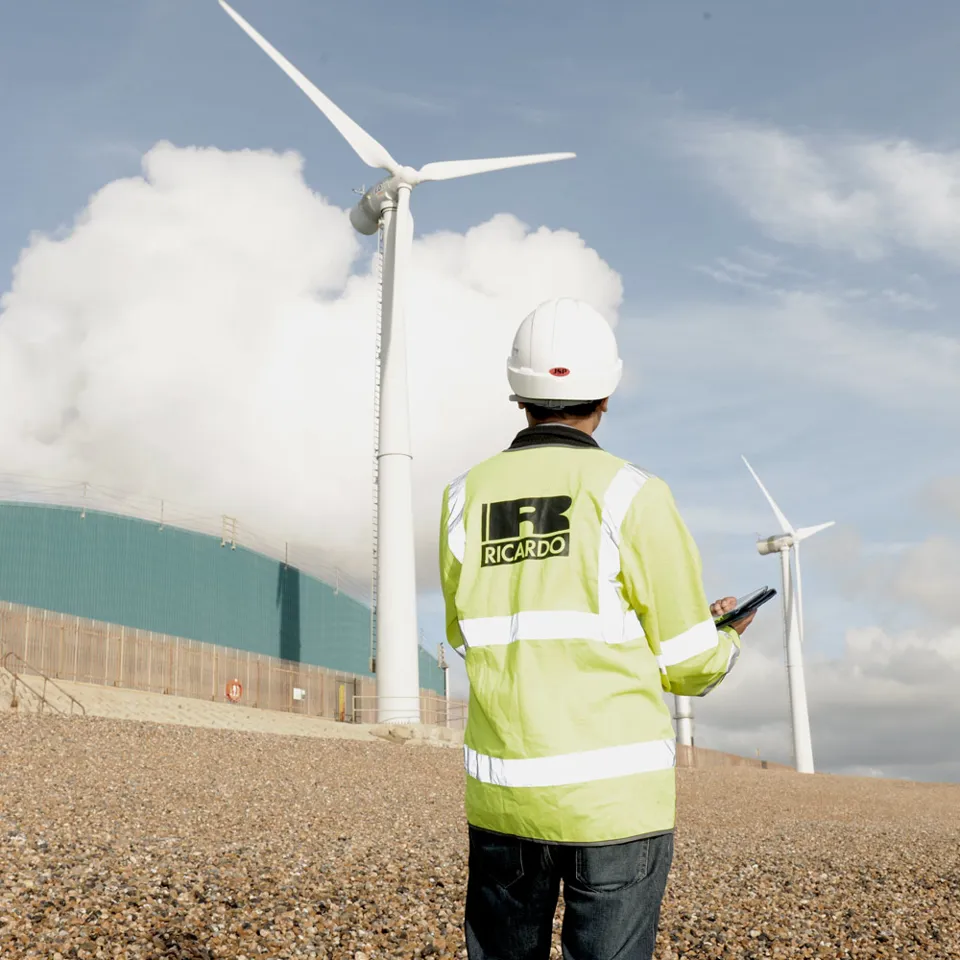 Energy, utilities and waste
Key segments
Key segments within the Energy, utilities and waste market.
Energy, utilities and waste
Services
Our experts specialise in providing innovative, practical and deliverable expertise that is supported by our robust tried and tested methodologies.
Energy, utilities and waste Knowledge hub
Book a consultation with our experts
If you would like to speak to one of our energy, water or waste management experts, please click the link below to contact us.