Safe and sustainable chemical management
Since 1973, we have been world leaders in enabling chemical manufactures, distributors and those using chemicals to manage risks, maintain access to markets, and to protect people and the environment.
Our expertise
Providing the expertise to supporting your chemical operations and sustainable growth
Book a consultation
We work closely with the operators of some of the most challenging industrial processes.We provide expertise on assessment, management and monitoring of air quality, odour, health and nature conservation impacts industrial processes. Our clients for this work include planning and regulatory authorities, investors, funding agencies and private sector clients worldwide.
Ricardo has worked with the oil industry for many years and our oil testing services are called upon by organisations around the globe to support and advise on emergency response processes.
Our support provides our clients with the confidence that they have minimised their risks and that any incident involving a spill of crude oil at sea will be resolved as quickly and efficiently as possible. Our services include:
Crude oil weathering: Ricardo has undertaken hundreds of studies on the weathering and emulsification behaviour of numerous types of crude oil. The work involves measuring changes in the properties of crude oil in simulated weathering experiments. This enables us to provide our clients with the critical input parameters necessary for use in popular oil-spill behaviour models such as the Oil Spill Information System (OSIS). Requests for input parameters for other models such as the Oil Spill Contingency and Response (OSCAR) model can also be investigated.
Dispersant testing and approval. Ricardo has extensive dispersant testing experience in field and laboratory environments. We carry out dispersant testing on crude oil and emulsions using the rotating flask method (outlined in appendix A of the WSL LR448 report). We test the effectiveness of dispersants that are approved for use in British waters and those that can be used in international waters.
Dispersant stockpile testing. Ricardo can support you through the testing of the efficacy of stockpiled dispersants on a regular basis. Our clients send samples of the stockpiled dispersant to us and we test them using the LR 448 method.
Our depth of experience and multidisciplinary technical experts, uniquely positions us to provide you with learning and development that helps you to safely and sustainable grow your organisation.
We can help you to build great understanding of regulations that affect your chemical operations, sustainability best practice and the skills needed to appropriately respond to chemical incidents (through The Hazmat Academy).  
We offer a range of industry accredited online and in-person training courses, as well as creating bespoke solutions designed specifically to suit your operations and needs. 
Ricardo delivers the National Chemical Emergency Centre providing a range of services and support related to chemical risk. Our emergency response helpline operates 24 hours a day, 365 days a year, providing an uninterrupted, reliable service. Accessed through a network of international telephone numbers and local language speakers, our service helps chemical suppliers and transporters comply with the complexity of international chemical safety regulations. 
Importantly, unlike many chemical emergency response providers, our team of highly skilled chemists go beyond relaying information from safety data sheets, and can provide incident specific advice and guidance to help efficiently and safely manage an incident. 
Expectations of chemical businesses are high – not only do you have to decarbonise alongside other industries, but you also need to transition to products that are Safe and Sustainable by Design and in line with best practice, such as the Product Environmental Footprint (PEF) initiative, reducing environmental toxicological risks as well as supporting a circular and low carbon economy. Ricardo is uniquely positioned to support the chemical sector with all aspects of sustainability.
Find out more how we can support you with ESG and sustainability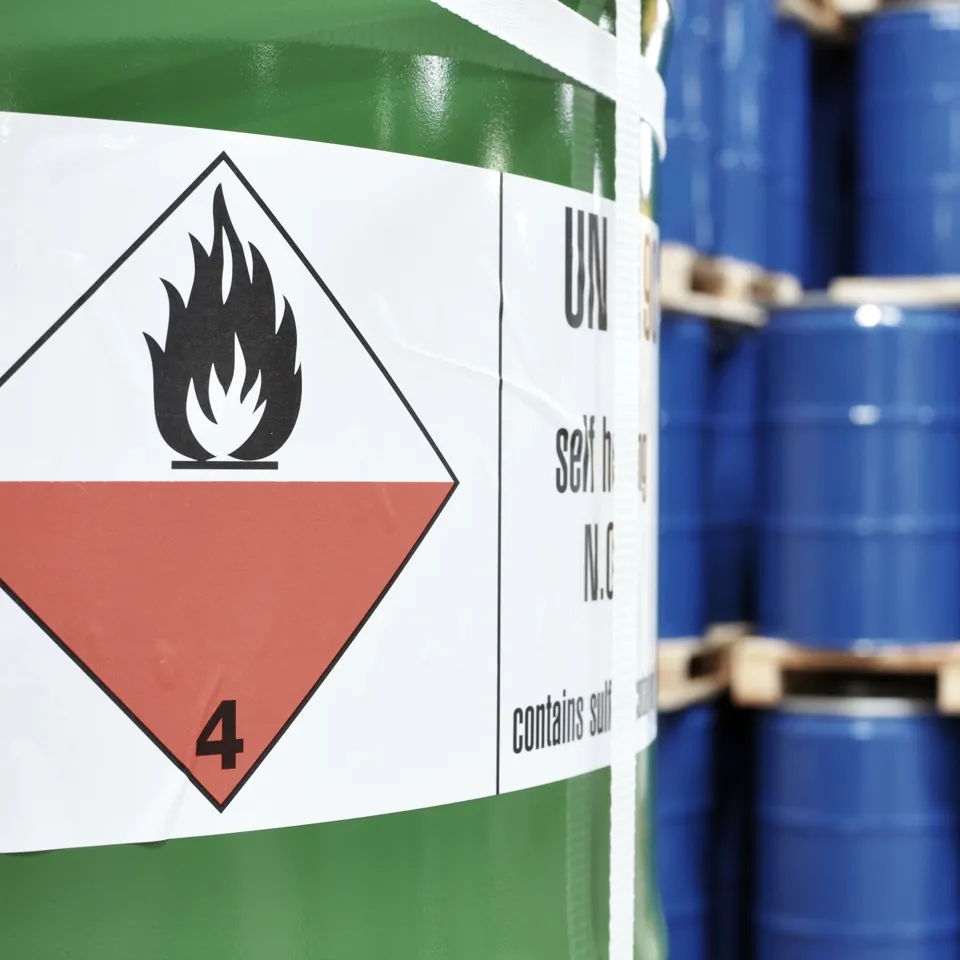 Ricardo offers world-class technical consulting services to enable our customers to get the most from their products and services in the energy, transportation and manufacturing sectors.
Learn more
We can support your organisation with scientifically robust and high quality approaches to energy transition to deliver you value across a wide range of areas.
Learn more
Ricardo supports Nc'nean with exploring negative emissions and CO2 removal
Read case study
Contact our chemical experts
From improving the sustainability of your operations, through to toxicology and chemical telephone emergency response, our experts are happy to discuss how we can help you.