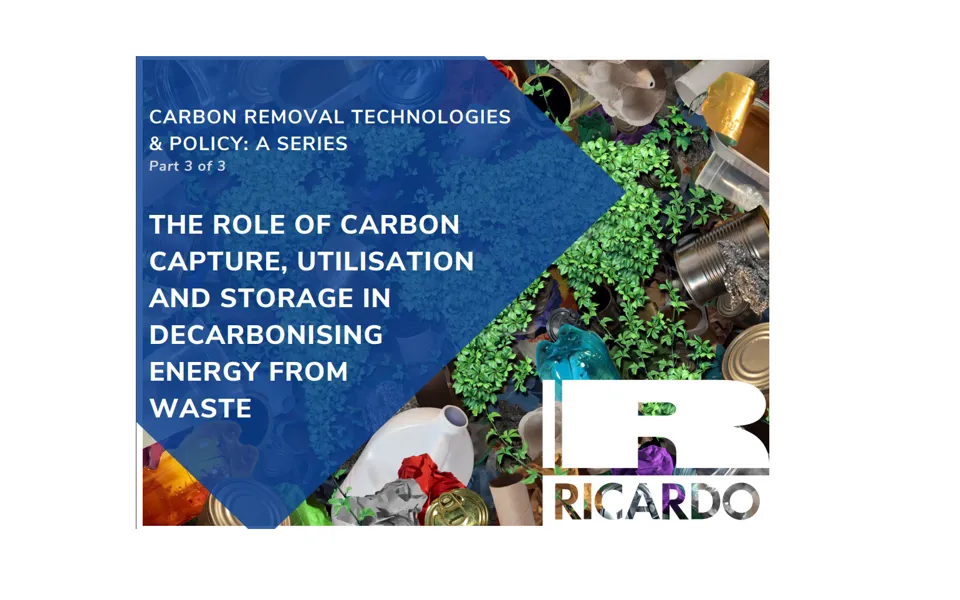 Insight
The role of carbon capture, utilisation and storage in decarbonising energy from waste (EfW)
21 Aug 2023
Welcome to the 3rd and final part of the 3-series ebook 'Carbon Removal Technologies & Policy.' In this instalment, we delve deeper into the role of carbon capture, utilisation and storage in decarbonising energy from waste (EfW). 
Scroll to download this free insight 
The aim of this eBook is to provide you with a high-level overview of the strategic integration of CCUS technologies in EfW incineration plants. By exploring the opportunities and challenges inherent in this process, our experts shed light on a promising avenue for curbing carbon emissions from waste-related activities.

The full eBook series can be found here Carbon removal technologies & policy