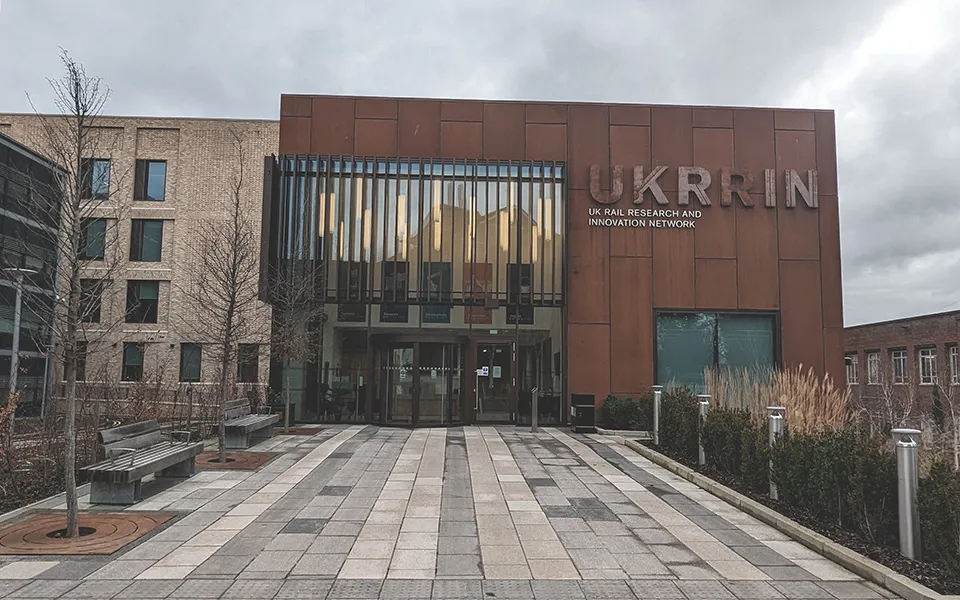 Ricardo sets the challenge for the 2023 Birmingham Decarbonisation Summer School
21 Jul 2023
Ricardo has the honour of setting the challenge to be taken on by the participants of the Birmingham Decarbonisation Summer School, which takes place between July 24th-28th.
The week-long event - led by the Birmingham Centre for Railway Research and Education (BCRRE) Centre of Excellence in Rail Decarbonisation, and hosted by the UK Rail Research and Innovation Network (UKRRIN) - invites doctoral and postdoctoral researchers to work in teams developing a technical solution to a specific challenge, accompanied by a viable business model. 
For 2023, the focus is on the rail sector, and Jake Cartmell, Operations Manager for Ricardo's UK Rail practice, will launch proceedings by setting out the task that this year's teams must respond to.
"We are delighted to be supporting the Decarbonisation School," says Jake. "Although rail is already a comparatively low-carbon mode of transport, the sector is acutely aware how much more has to be done to reach net zero, whether through operating efficiencies, new sources of energy or via digital technology." 
"But for every new idea, there are always economic, technological or regulatory hurdles to overcome - many of which are unique to the railway. So it provides a perfect scenario for the participants to explore and develop new ideas together."  
The week will feature seminars led by academics and industry specialists to help the participants understand the unique characteristics of the rail sector, as well as wider issues around decarbonisation. For example, Ricardo's Ferdinand Turral, an economist who specialises in sustainable transport, will talk about government policy on air quality, whilst there will also be insights from organisations such as Freightliner, Pragmatex, RSSB, the University of Birmingham, and the University of Leeds. 
Final presentations to a panel of judges 
The week culminates in a 'Dragons Den' style pitch process, where the teams present their final proposals to a panel of judges, with the winners claiming a £500 prize.
"The panel will want to see responses clearly linked to the industry's net zero agenda", says Jake. "They'll be looking for evidence that the teams have fully understood the opportunities, and the unique complexities, of delivering viable decarbonisation solutions for a sector like the railways." 
"It will be fascinating to see how the participants shape their ideas as the week progresses."
Alongside Ricardo, the school is also supported by the Energy Research Accelerator, the Centre for Postdoctoral Development in Infrastructure Cities and Energy, and The Network for Innovative Sustainable Transportation Co-Simulation.
Contact our experts
For more information about the Decarbonisation Summer School, contact our team using the contact button below