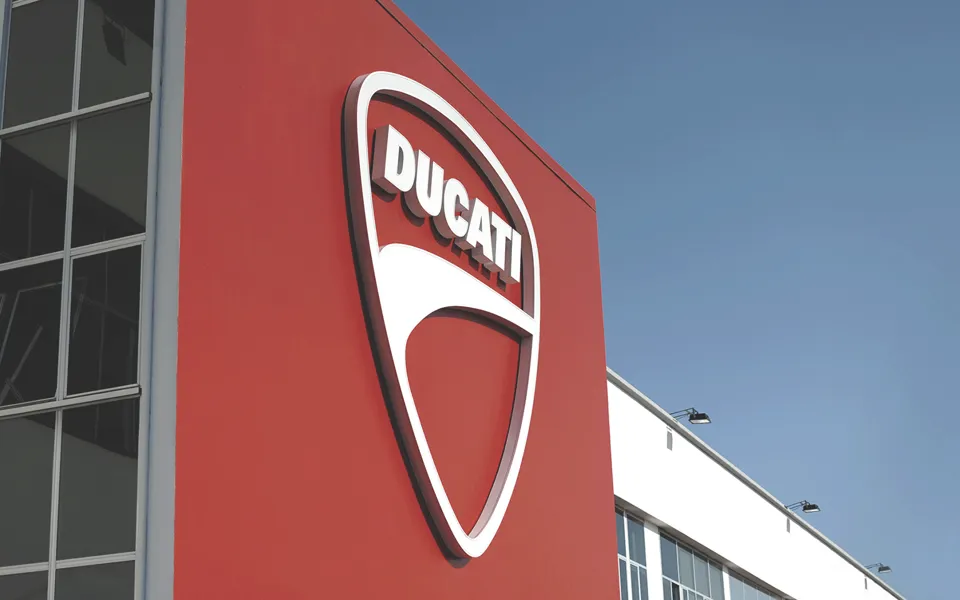 16 February 2023
Ricardo is official Ducati supplier for 2023
Ricardo, a global strategic, environmental, and engineering consulting company, is confirmed in 2023 as a partner of Ducati Motor Holding, in the role of Official Supplier, consolidating a collaboration between the two companies.
The two businesses have a long-standing relationship, having worked together on several key projects for a range of different two-wheeled vehicle developments, incorporating the technical expertise of Ricardo's motorcycle team, with the design and engineering expertise of Ducati. 
Delivering complete turnkey solutions, Ricardo's motorcycle team undertakes projects for a range of motorcycle industry clients, including supporting powertrain, vehicle, industrial design, and manufacturing engineering activities, and providing strategic consulting advice and support. The team has a wealth of experience in creating innovative styling and design solutions, in keeping with the future of urban mobility and enables the integration of sustainable solutions for transport, energy, scarce resources and waste, with expertise in e-bikes and hybrid propulsion systems for motorcycle applications. 
Stefano Granvillano, Head of Motorcycle Engineering at Ricardo, said: "We're delighted to announce our partnership with Ducati. We are proud to work alongside some of the biggest names in the motorcycle industry, on a range of innovative projects. From concept to production launch and engineering excellence programmes for innovation, sustainability and new technology development, we use cutting-edge knowledge and methodologies, and the expertise of our teams around the world. We also continue to work with Ducati on several projects and look forward to building on the strength of this relationship in the future." 
Eng. De Silvio - R&D Director of Ducati Motor Holding added: "For Ducati it is absolutely strategic to be able to collaborate with a partner like Ricardo in the engineering field, relying on its vast know-how and development facilities of recognised value."
 
Ends