MODUS air quality data software
Download now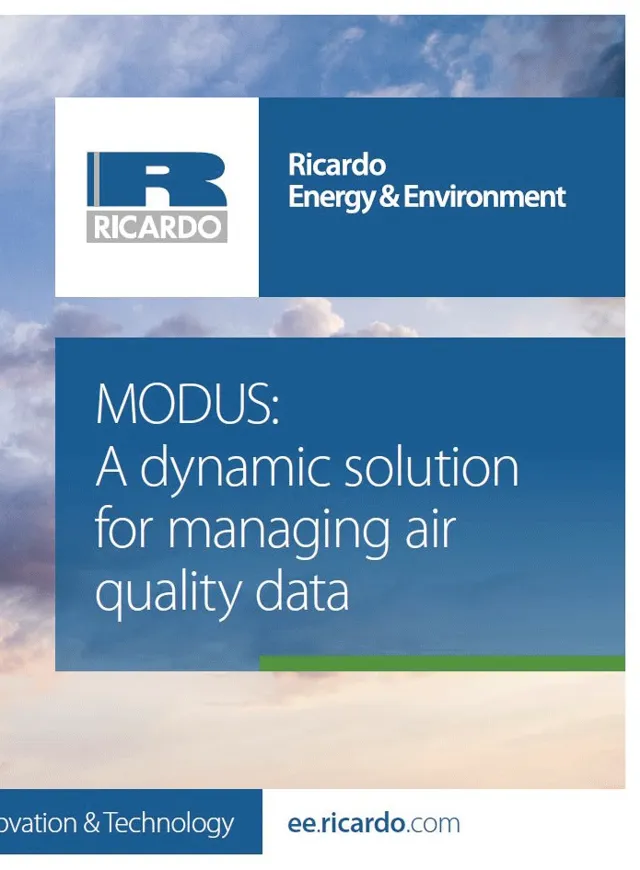 MODUS is a state-of-the-art, modular platform for robust, reliable and effective management of air quality.
The MODUS system provides you with comprehensive workflow management tools covering all air quality data management tasks – from automatically importing data from measuring instruments in near real-time through to data scaling, validation and dissemination, including automated distribution to websites and mobile applications.
Download
Capability statement providing an overview of the functionality and benefits of using MODUS, Ricardo's air quality data management solution.