Rolling stock asset management
Bespoke strategies for your fleet
From requirements capture to manufacture, operation, refurbishment and retirement - our experts provide expertise across every aspect of the rail vehicle lifecycle.
By applying industry best practice and recognised standards - such as ISO 55000, the international standard for asset management systems - our experts will help you implement the systems and processes that ensure your fleet operates to the highest efficiency levels but are also consistent with your business objectives and operational constraints.
As well as extending the in-service life of your vehicles, the benefits of a fully-coordinated asset management framework can be measured in terms of significant long-term reductions in fleet management costs, more control over the environmental impacts of your operations, and the improved streamlining of resources to deliver a consistently safe and reliable service to your customers.
The process typically starts by gathering day-to-day operational data alongside a thorough evaluation of current maintenance regimes, reporting processes and administrative practices.
These insights are used to identify more efficient methods and carefully map how new measures can be seamlessly integrated into your organisation.
Our engineers will then help to prepare a detailed rolling stock asset management plan accompanied by recommended governance processes and proven methods for monitoring progress.
By choosing Ricardo as your partner, you will gain access to rail industry experts with a deep understanding of all forms rolling stock and their sub-systems - underframe, automated doors, HVAC etc. - and direct experience of helping fleet managers ensure fleets are available for service, day in day out.
The result will be a detailed asset management plan designed around your specific goals, supported by metrics and reporting that enables you to chart improvements in performance alongside other benefits such as reduced costs and service reliability.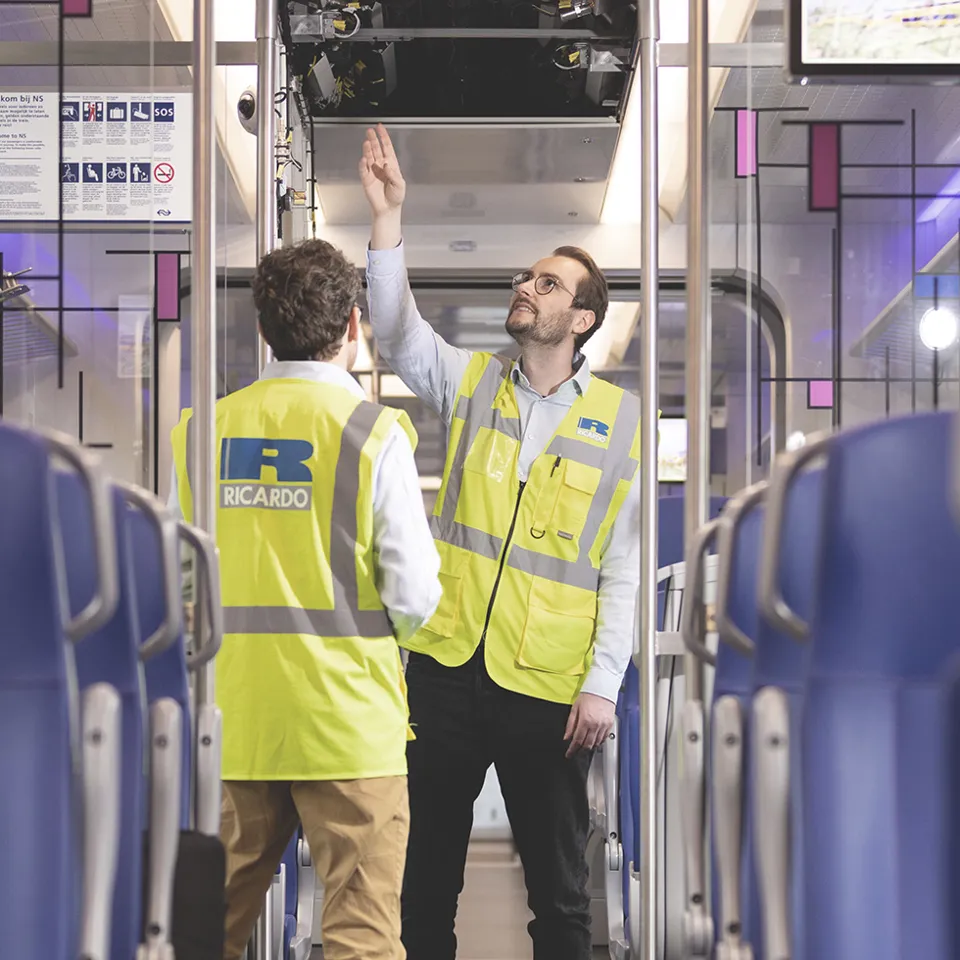 Fleet expertise
You will gain access to experts with a deep understanding of rolling stock and their interfaces, and experience of ensuring railway fleets are available for service, day in day out.
Bespoke plans
We will provide fleet asset plans designed around priorities for your operations, supported by reporting mechanisms that enable you to monitor specific improvements.
Full lifecycle
Our support extends across all aspects of planning, implementation and reporting through the entire lifecycle of system development.
Rolling stock asset management
Markets
This service is offered within the following sectors.
Rolling stock asset management Resources
Ricardo to prepare feasibility study for net zero rail commuter services in Adelaide, South Australia
Read article