Powertrain systems production
Low volume high performance propulsion experts
Design and production of the next generation of powertrain technology
Ricardo specialises in the design, manufacture and assembly of specialised engine and propulsion systems delivered at niche volumes to our clients in the motorsport, high-performance vehicle, defence, and aerospace industries.
We provide full-service solutions tailored to the requirements of our clients. We deliver proven, cost-effective powertrain solutions for the world's most demanding niche applications, from series engine supply to niche volume assembly programmes.
Our green propulsion solutions are supporting the next generation of specialist vehicles with the development and production of zero emissions technologies including fully integrated electric drive units (EDU) and battery solutions. We are helping our clients decarbonise their portfolios without compromising on performance or quality.
Book a consultation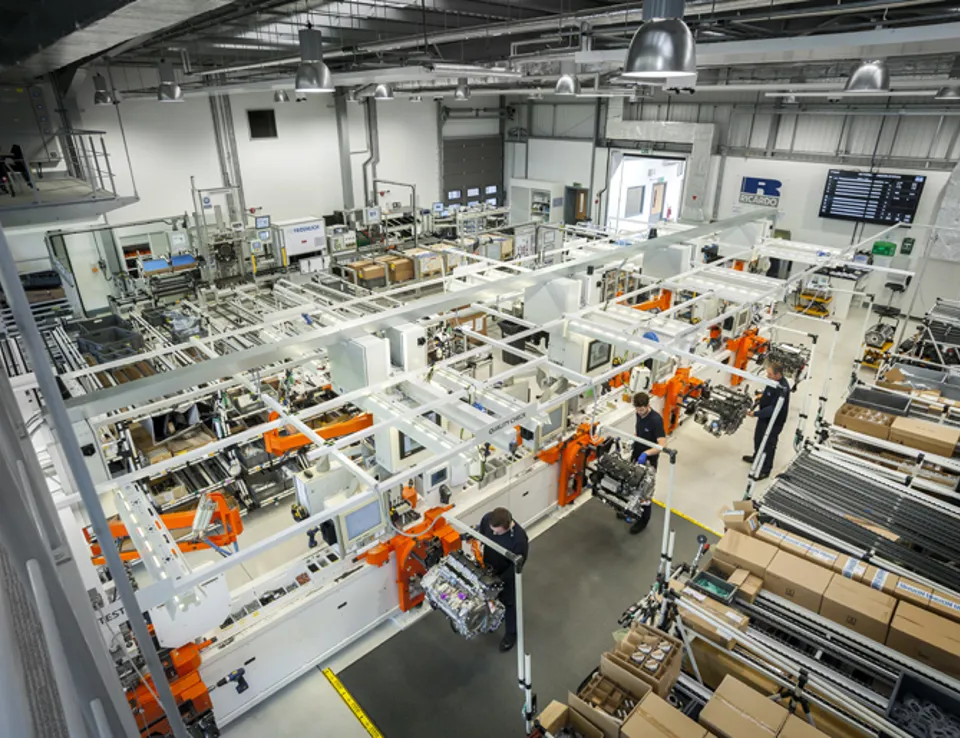 Battery assembly
Niche volume battery assembly service for specialist powertrains bespoke to the requirements of our clients.
EDU integration
Fully assembled and integrated bespoke electric drive unit (EDU) solutions for niche volume vehicle applications.
ICE powertrain assembly
Working with the world's leading automakers, suppliers and industry regulatory bodies, we provide unparalleled expertise in vehicle hybridisation.
Precision manufacturing
Ricardo's precision manufacturing capability is well positioned to provide fast turnaround, high quality, torque path components for use in high performance markets.
Key solutions for engine and propulsion systems
Ricardo is globally recognised as an expert in the provision of series engine supply at niche volumes for high performance applications. We deliver a quality assured, reliable engine supply which is flexible to meeting the volume demands of our clients.
Our full-service solutions encompass the design, manufacture, assembly, end-of-line testing and validation, and through-life support to deliver full turnkey development programmes bespoke to the requirements of our clients.
Our niche volume assembly line averages 100 engines per week which are continuously assembled and tested to the most exacting OEM standards and our dedicated machining facility gives us full control over every element of the manufacturing process.
We operate with a 'right-first-time' production mentality. From no-faults forward production layouts, poka-yoke assembly tools, PPAP techniques from design, through supply chain accreditation to assembly and end of line testing, we ensure that every product is supplied to an unrivalled standard.
Ricardo is enabling the transition to decarbonised engine and propulsion solutions for the specialised vehicle market. We are supporting our clients in the motorsport, high performance vehicle, defence and aerospace industries with the design, development, production, and validation of electric and hybrid powertrain solutions.
Our high performance niche volume solutions for electric powertrains include fully integrated electric drive units (EDUs) developed and produced to meet the performance and programme schedule of our clients.
We also offer a bespoke battery and e-machine specification and assembly service which balance performance, weight, and packaging requirements of some of the most demanding powertrains.
We are actively delivering programmes for all niche volume applications, from the production of prototype and demonstrator electric vehicle hardware to individual components for low volume kitting solutions or spares management for electric powertrain.
All our services are supported by Ricardo's test and validation, and through-life support solutions so our clients can be confident that their electrification solutions will measure up to the performance and quality expectations of their high performance platforms.
Our powertrain adaption programmes enable our clients to adapt their existing industrialised engines or donor engines for high performance applications.
This option gives our clients a good value route to developing engines that meet the specifications of their high performance vehicles without the need to start from a clean sheet.
Tap into Ricardo's proven engineering expertise in both design, adaptation, and production. We deliver our programmes with the use of our state-of-the-art tools and facilities and make use of our extensive supply chain knowledge for engine adaptation programmes and validation and through-life support.
We produce engines to OEM quality standards so our clients can be assured of a product which meets their specifications and performance standards.
Ricardo's full post-production spares management programme enables fast turnaround of powertrain components for use in high performance applications such as motorsport, defence, and aerospace.
We are supporting our cross-sector clients with the manufacture of high quality, low volume manufacture of components and sub-systems for complex technologies to enable a dependable route to long term spares supply through quality assured processes and controls.
Our spares management services assists customers with the maintenance of current products in their portfolios, but we also support with obsolesce management of legacy technology after regular production has concluded.
With decades of experience in designing and producing powertrain systems in adherence to the strictest OEM quality standards and accreditations positions us as the ideal partner to deliver even the most complex components.
Our clients can also tap into Ricardo's supply chain management expertise to ensure the delivery of quality-assured OEM-approved parts which are fully traceable and supported by configuration control and obsolescence management.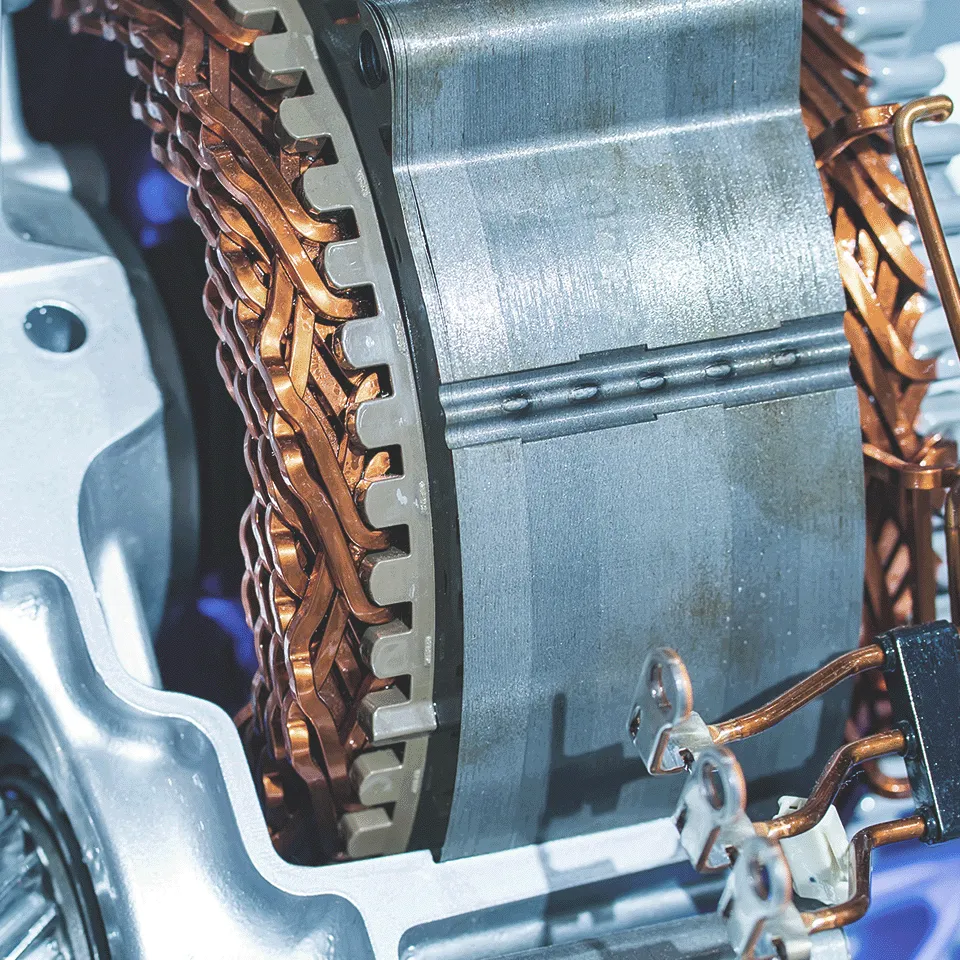 Powertrain systems production
Markets
Powertrain systems production
Services
Book a consultation with our experts
Click below to reveal the enquiry form and get in touch with our expert team about your requirements.