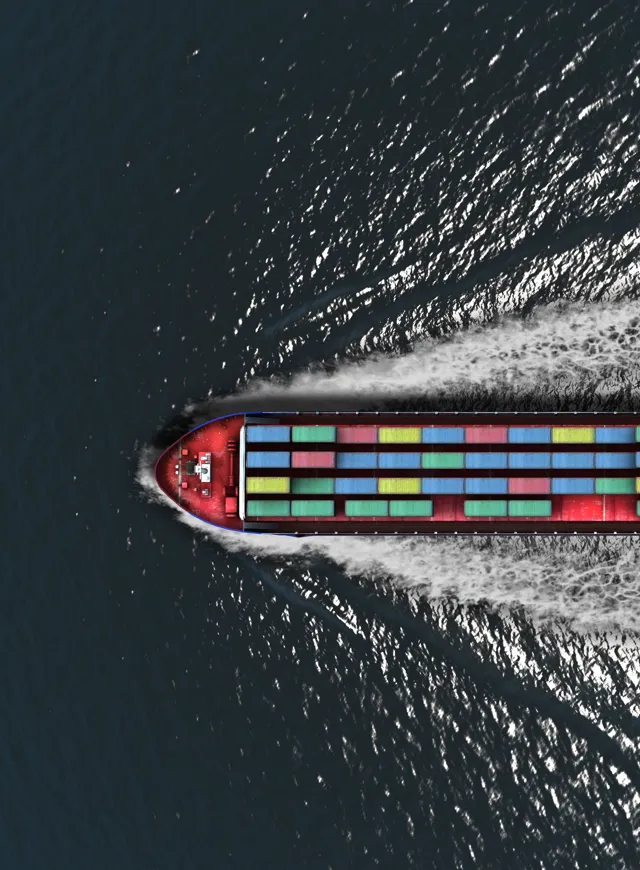 3-80MW marine propulsion market​
Assessing the Future Market Share of Alternative Fueled Marine Power Systems to 2050
Challenge
Decarbonisation is driving future complexity of marine power systems. This is impacting the future requirements of power convertors and supporting machinery. The Ricardo Quantitative Scenario Analysis Tool was utilised to assess different vessels to forecast market share for future possible scenarios
Approach
Tankers, Carriers, Containers and Vehicle Carrier vessels were analysed to develop Duty Cycle and Fuel Consumption data.
A Scenario based TCO and GHG modelling was carried out to model potential future market outcomes.
The Ricardo Quantitative Scenario Analysis Tool was used to evaluate the future power systems to enable a market share forecast to be developed to 2050 for each scenario.
The study enabled an understanding of how each vessel type was utilised and what power system technology would be most favourable to operators over the forecasted time horizon.
The study identified the key sensitivities for the vessel types across the scenarios, outlining which sign-posts will be critical to monitor.
The impact of legislative drivers and harmonising around specific fuels across industry was also seen within the individual scenario results.
Solution
The detailed analytical report, process and F2F workshop delivered to the customer provided a significant transfer of understanding and context of how the project was delivered. This was supported by detailed Q&A throughout the project delivery.
We provided a roadmap and process which their teams can utilise within their product strategy and planning cycles.
Development of a high power density multi stack fuel cell system for passenger ships
Read case study
Next gen opposed-piston gasoline compression ignition engine
Read case study