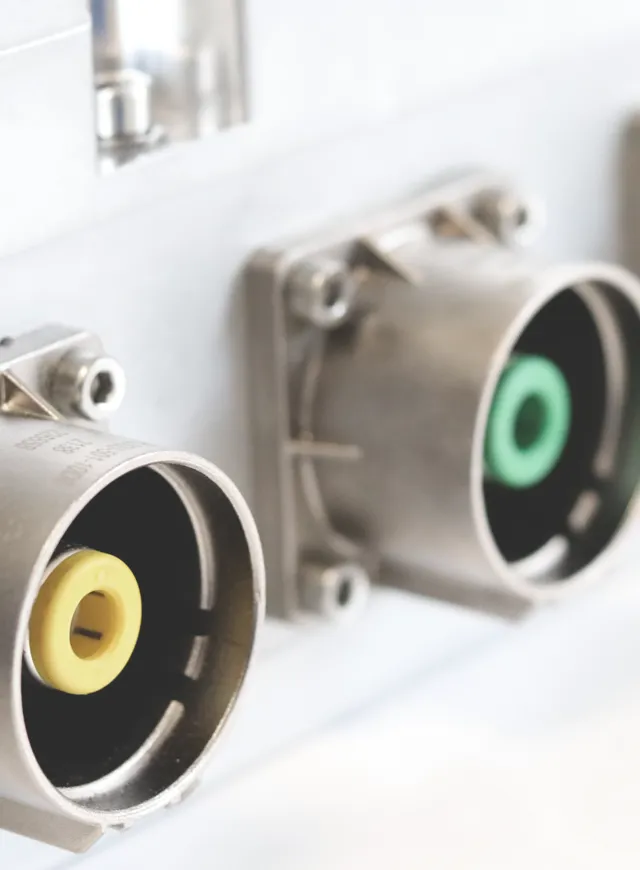 Advancing next generation of electric trucks
Ricardo is leading a project to advance the next generation of clean, energy efficient, electric on-highway heavy-duty trucks.
Funded by the US Government's Department of Energy (DOE), Ricardo led partners from government, academia and private industry are collaborating to deliver a high power, high efficiency, silicon carbide inverter integrated into a Class 8 heavy duty Battery Electric Vehicle to demonstrate commercial application mileage accumulation over a multi-month period.
Challenge
Ricardo, the prime project recipient of a US Department of Energy funded award, is driving the development of an 800V, silicon carbide inverter to achieve 98.5% operating efficiency. 
The silicon carbide inverter will be demonstrated on a class 8 BEV, with the support of partners North Carolina State University FREEDM Center and Meritor Inc. (now part of Cummins Inc.) with the aim to accelerate the US truck fleet electrification and reduction in the use of petroleum/diesel fuel and exhaust emission.
Approach
The Ricardo led 4-year project comprises of a design and development phase, split into an A-Sample and B-Sample development cycles, and a demonstration phase. 
Ricardo was able to develop a prototype 800V SIC inverter within the first year of the project, with core development partner North Carolina State University (NCSU) FREEDM Center providing simulation analysis and testing support. The innovative design passed all its functional tests and achieved a massive 98% efficiency during this initial design and development phase.
The B-Sample design improved on the prototype unit design by including additional hardware and software features and included a rigorous testing sequence. The multidisciplinary team developed the 250-kW continuous SIC inverter, with the base, application and control software following the automotive AUTOSAR architecture framework.
The vehicle preparations ahead of the demonstration phase are led by Meritor Inc., a globally recognized drivetrain manufacturer, who are supplying their pioneering ePowertrain™, featuring an integrated electric motor and novel two-speed gearbox for the BEV. The demonstration phase will utilise two class 8 heavy duty battery electric vehicles integrated with Ricardo's SIC inverter to accumulate real world mileage under several drive cycle routes.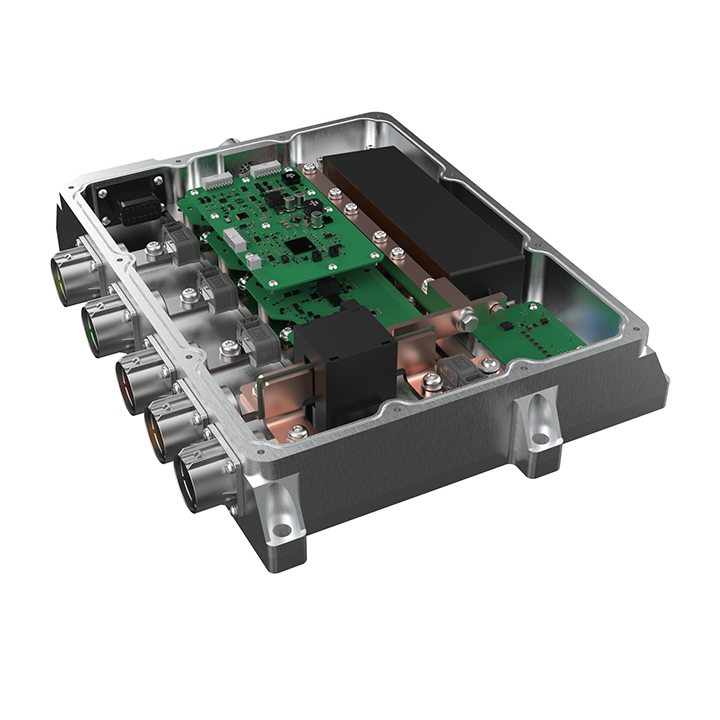 Results
The Ricardo SIC inverter has been validated to achieve >98.5% efficiency and provide 250kW continuous power with a volumetric power density in excess of 40kW/L. The design can be further optimised, depending on the application specific requirements.
The core technology is market agnostic and can be deployed across motorsport, defence, on-highway, off-highway, marine and aviation applications.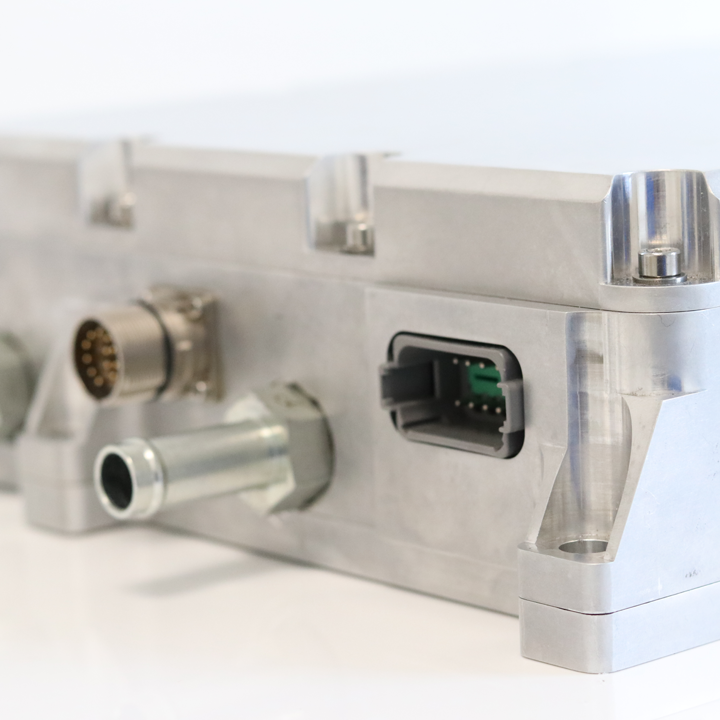 Development of a high power density multi stack fuel cell system for passenger ships
Read case study
Next gen opposed-piston gasoline compression ignition engine
Read case study
Contact us for more information about this case study
Click below to reveal the enquiry form and get in touch about this case study.