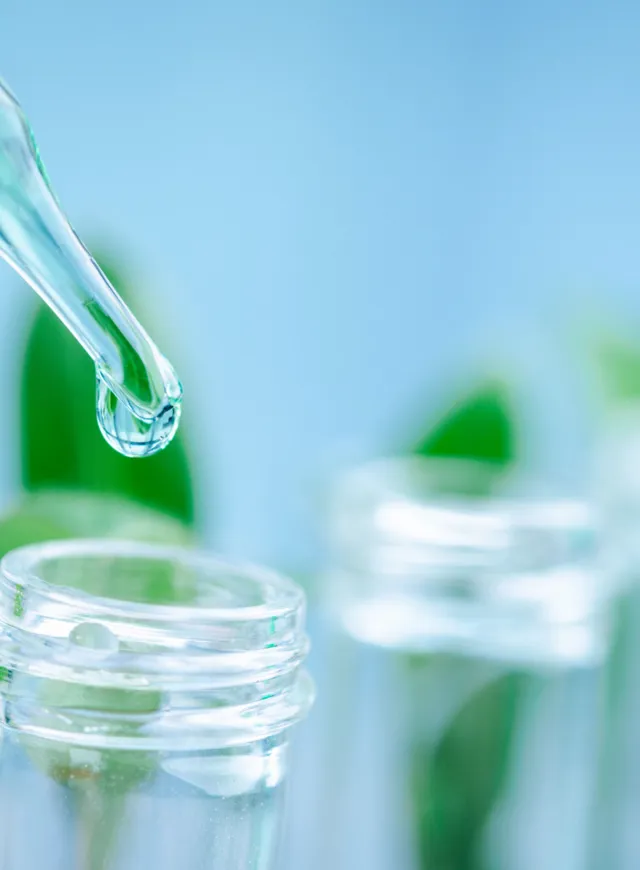 Demonstrating avoided emissions with life cycle assessment
Ricardo has been working with Croda plc to empower them to better understand and take action on the environmental impact of its products using a bespoke life cycle assessment (LCA) tool developed by Ricardo. 
Croda International Plc is a global chemicals manufacturer that supply speciality ingredients to a number of sectors, including the consumer care and life sciences markets. Sustainability is a core theme for Croda and it is committed to becoming Climate, Land and People positive by 2030.

Challenge
As part of its ongoing sustainability strategy, Croda has set a target to complete 100 cradle-to-grave LCAs on its products by 2030. These LCAs help Croda to understand the environmental impact of its products right from the sourcing of raw materials through manufacture and use to recycling and/or final disposal. The LCA identifies environmental impact 'hotspots' along the product value chain allowing the organisation to see where the most effective changes can be made to mitigate emissions. The LCAs also highlight where Croda's products are already offering benefits (such as avoided emissions) which extend down the value chain, benefiting Croda's customers and providing the evidence behind sustainability claims.

Our approach
Using the LCA tool developed by Ricardo, Croda can robustly demonstrate how its products are already contributing to reduced emissions throughout the value chain and also highlight where further mitigating action would be most effective for future product development. The flexible modelling functionality of the tool provides evidence on the relative differences between various configurations and options for their products as used by their customers.
Ricardo's support to Croda includes: 
Initial workshops to help Croda's leadership teams better understand what LCAs are, their benefits and how to maximise the opportunities they present.
Development of a robust bespoke LCA tool that can be easily used and applied across Croda's extensive product range.
A pilot study on Croda's fabric conditioner additive Coltide Radiance
Extensive training and continued support of Croda's in-house team on use of the bespoke tool as well as LCA methodology and application enabling them to carry out their own robust LCAs and model product use scenarios. 
Results
Before working with Ricardo, Croda had carried out some cradle-to- gate carbon footprints of their products. Now, its sustainability team are equipped with a purpose-built tool and are confident in the skills to analyse the whole value chain for their products, identifying hotspots where mitigation is required, modelling product scenarios for maximum impact and ensuring it has robust data to underpin the sustainability claims of its products. 
"The flexible LCA tool Ricardo created for us will enable us to model any product from our range and simulate different scenarios to help our product development process. Having a custom LCA tool to run various analyses, as broad or detailed as we need, is really useful and will help us support our customers with their sustainability data requirements and in understanding the benefits of Croda's ingredients. Ricardo's in-house training and support throughout the project has been invaluable and we are looking forward to working with them on the next stage."
Julia Creasey Group Sustainability Director, Croda

Find out more
Sustainable fuels workshop, providing foundational knowledge for customer's decarbonisation journey
Read case study