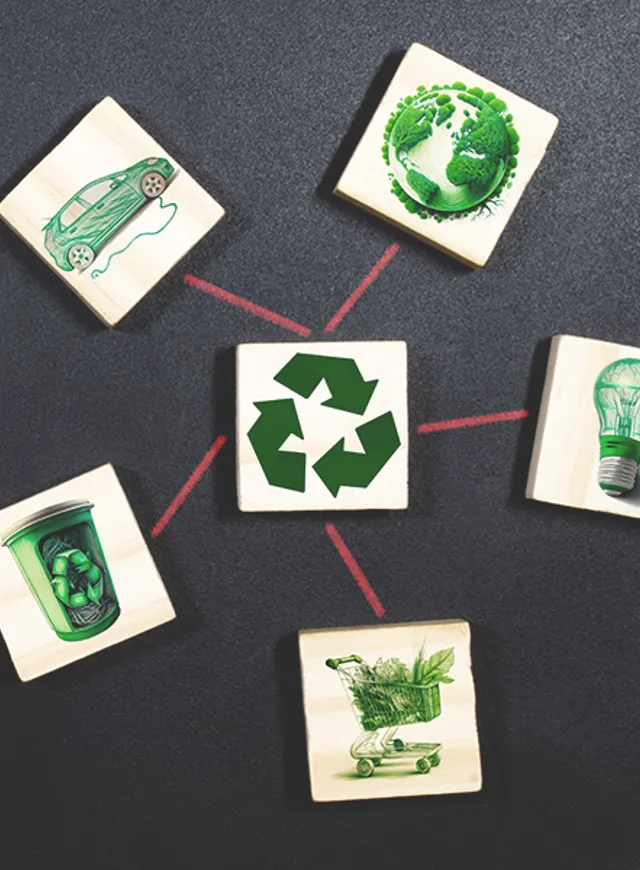 Life cycle analyses of electric and internal combustion vehicles
Ricardo Strategic Consulting conducted a life cycle assessment study for the Fuels Institute to study the life cycle emissions and total cost of ownership of internal combustion engine (ICE) vehicles and electric vehicles. The study involved an extensive literature review of the research work in this field and a customized life cycle analysis (LCA) model development by Ricardo.
During the literature review phase, Ricardo studied research material from government agencies, private corporations, and academic institutions for the approaches used and results published.
Ricardo developed a custom-made LCA model with an approach developed from the literature review and Ricardo internal expert consultations. The greenhouse gas (GHG) emissions from various stages in the life cycle from cradle to grave of the vehicle were studied.
This report lists important factors that impact the emissions and varies corresponding input parameters to identify the variations in the GHG emissions results. Electricity makeup, fuel production chains, technological advancements, driving-style variations, and ambient temperature of vehicle operation are some identified key factors. The study included a sensitivity analysis to determine the effects of the variations.
Additionally, Ricardo has developed a customized model for passenger vehicles that evaluates a 10-year TCO of vehicles with different powertrain configurations.
Development of a high power density multi stack fuel cell system for passenger ships
Read case study
Next gen opposed-piston gasoline compression ignition engine
Read case study