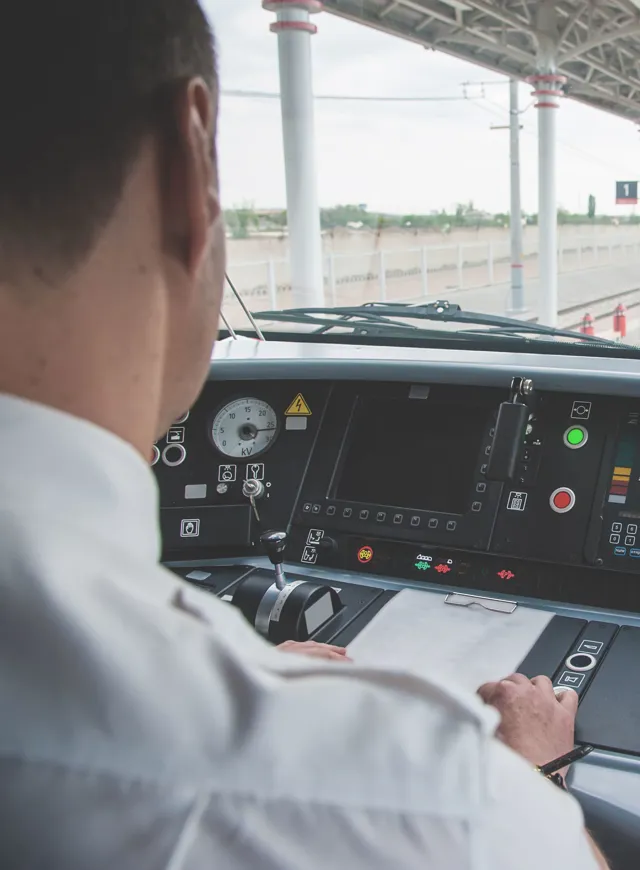 Researching optimised use of audible train warnings
Challenge
Official investigations into several recent safety incidents on the UK railway - including a fatality - had identified rail personnel were failing to respond to audible warnings issued by operational vehicles in a uniform fashion. 
The situation appeared to be complicated by suspected ambiguities in the Rule Book around how and when warnings should be made, as well as the tone, pattern and type of the horn sounds. 
In 2022, the Rail Safety and Standards Board (RSSB), an independent industry body that strives to improve practices across the UK railway, commissioned Ricardo to provide recommendations on simplifying the rules around horn use and confirm functional requirements considered for the train cab/workstation design.
Approach
Our Human Factors experts hosted interviews, workshops and surveys with relevant stakeholders – drivers, track workers, depot staff, members of the public etc. – to collate experiences of current practices and identity a more consistent, optimum approach.
Driver simulations were also organised to understand how horn operation could be better integrated around other tasks.
Results
Our analysis was used to develop simplifications to the rules for a range of scenarios. Recommendations were also made around staff training programmes and driver practices.
The findings of our teams, which were compiled into the RSSB T1273 findings report, will be considered as part of the next Rule Book review cycle.
The report can be found on the RSSB's searchable catalogue.
Have a question about this project?
Click below to get in touch with our expert team.