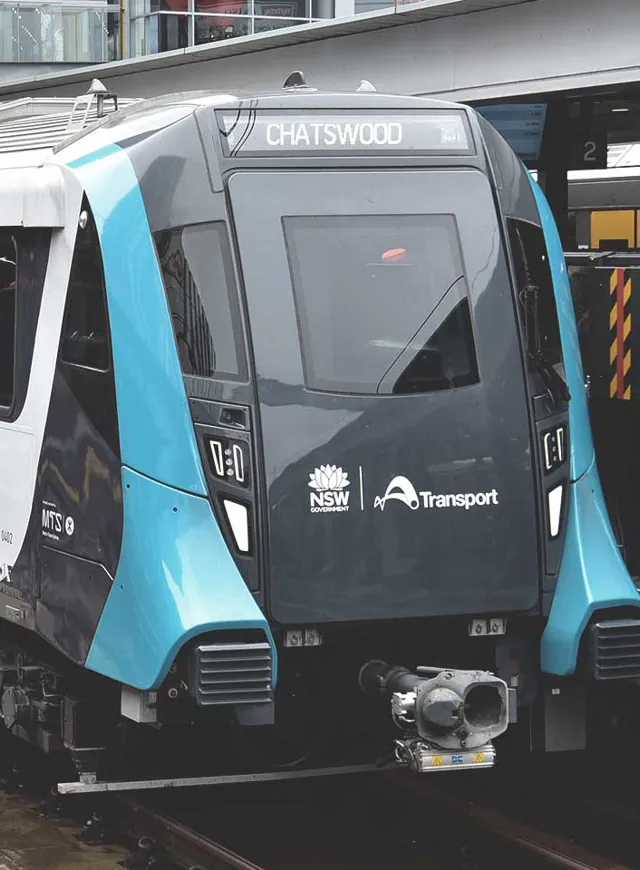 Sydney Metro Shadow Operator
Since September 2020, Ricardo has been acting as 'Shadow Operator' during the construction of two separate extensions of Sydney's metro system.
Challenge
As Shadow Operator, our experts will provide the construction and design teams with guidance and observations that reflect the needs of the eventual operations and maintenance contractor. This will include advice on infrastructure and the development of operations and maintenance planning.
For this assignment, we will be assisted by Seoul Metro, who will offer direct experience of operating a fully automated railway on a day-to-day basis.
When the time comes to appoint the eventual operator for the routes - which tends to be at a later stage in the development plan - our teams will support a handover process that ensures there are no delays as the project moves towards the early testing stages.

New routes serving main commercial districts and new airport
Sydney Metro West will be a new 25km underground line from Greater Parramatta to the city's central business area. Featuring seven new stations (with others proposed) this will include a station for Sydney Olympic Park, the city's main sporting and entertainment district.
Meanwhile, the Western Sydney Airport link will connect the terminal of the new Western Sydney International (Nancy-Bird Walton) Airport - currently in development - to St Marys station on the existing T1 North Shore & Western Line. Along its 23km route there will be six metro stations.
As with the metro's existing route between Tallawong and Chatswood, both lines will have fully automated driverless operation (GoA4).
Development of a high power density multi stack fuel cell system for passenger ships
Read case study
Next gen opposed-piston gasoline compression ignition engine
Read case study
Have a question about this project?
Click below to get in touch with our expert team.