Hydrogen: a low carbon future
Hydrogen is a key enabler in achieving the Paris agreement targets. Ricardo's expertise means it is well placed to guide customers looking to hydrogen to decarbonise challenging energy or transport applications where batteries are not practical.
Hydrogen for aerospace
With the aviation sector targeting zero emissions by 2050, hydrogen technology is set to play a major role to play in the decarbonisation of the industry. Ricardo is at the forefront of clean, efficient propulsion development for the aerospace industry. Our expertise in aircraft propulsion systems and our capability in alternative fuels and hydrogen technology means that we can offer a broad range of engineering solutions and services. We have developed unique technologies for the highest performance fuel cell systems. Ricardo is involved in a number of hydrogen technology projects for our aerospace partners, including the design for a multi-stack fuel cell system solution for the world's first truly green passenger carrying airline services.
Aerospace and defence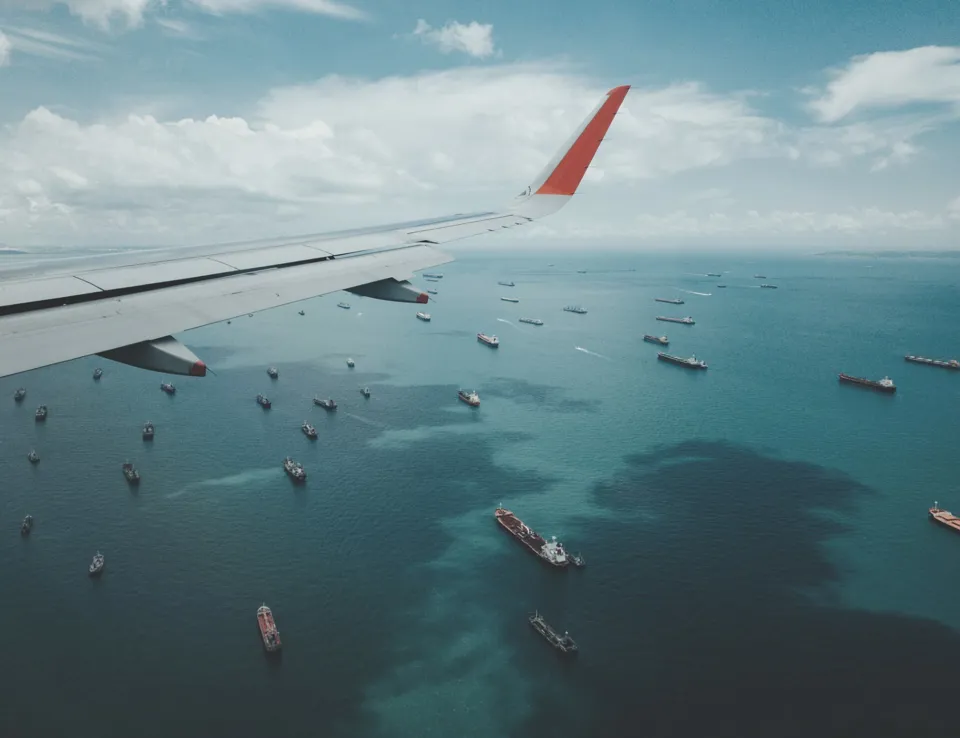 Hydrogen for commercial and on highway vehicles
With a broad range of expertise both for hydrogen engine and fuel cell technologies, we are enabling our customers to make the jump to hydrogen propulsion, which is an ideal solution for the decarbonisation of commercial, on-highway vehicles where electrification would prove challenging. We work directly with our clients, including manufacturers and fleet operators, to develop solutions unique to their commercial vehicle and on-highway portfolios, from feasibility studies to operational safety, and we are developing bespoke hydrogen systems and implementing retrofit solutions to existing powertrains, and can develop hydrogen internal combustion engines for heavy duty trucks and buses. Our deep understanding of the new technologies and the base vehicles they're going into means that our clients trust us to 'derisk' new technology integration and deliver right first time solutions.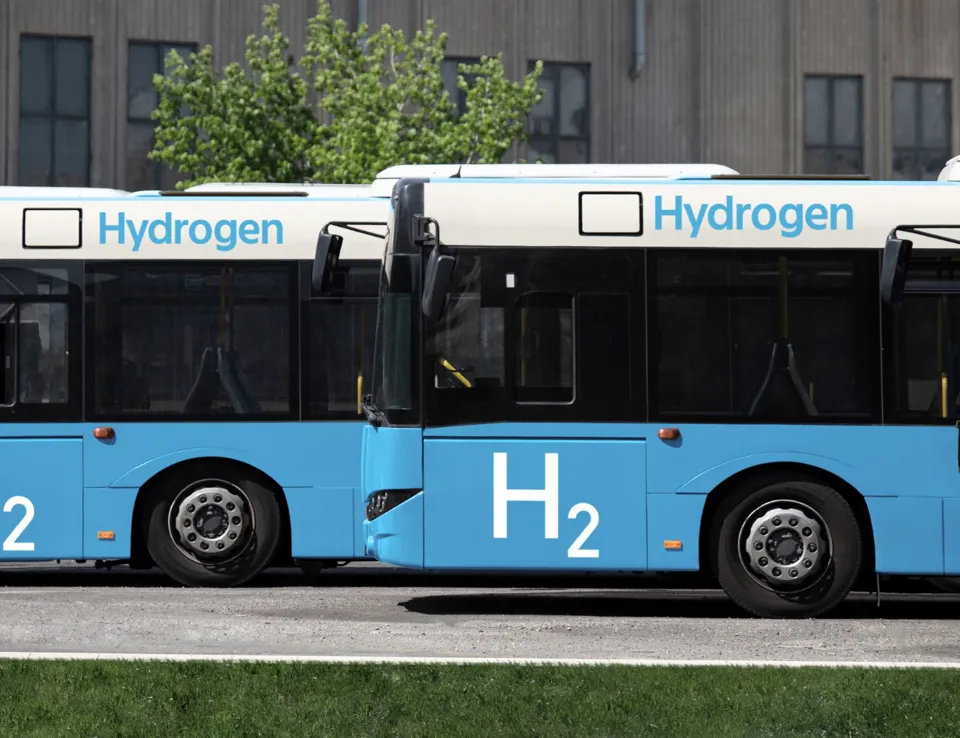 Hydrogen for energy and decarbonisation
Ricardo offers independent advice to the increasing number of businesses around the globe looking to adopt hydrogen technology as part of their decarbonisation strategies. Our experts also advise government agencies on the policy implications of promoting a hydrogen economy, and on financing and regulatory solutions to lower adoption costs and maximise environmental benefits. Our independent experts advise across multiple sectors and global markets, from the transportation to hydrogen production and distribution, to energy and industrial applications. We have deep knowledge of the challenges around and the solutions to address safe, effective hydrogen storage. We have developed very high power density containerised hydrogen fuel cell solutions, with applications for energy and transport sectors.  We guide our clients to the best solutions for their unique requirements from a technical, environmental, and commercial perspective across the full product lifecycle. 
Find out more about consultancy for hydrogen in energy and decarbonisation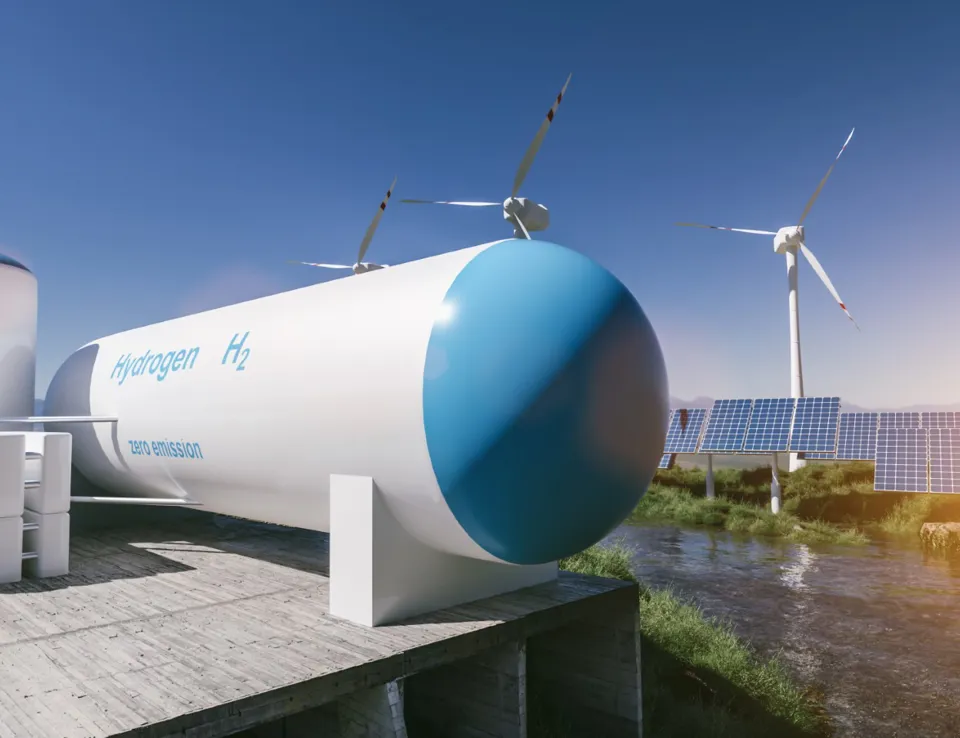 Hydrogen for maritime
Hydrogen and renewable energy will play a critical role in enabling the maritime industry to meet its targets of significantly reducing carbon emissions and limiting its impact on climate change. Our experts work across the hydrogen value chain and ecosystem, supporting manufacturers, fleet operators and ports with understanding the policies and technologies needed to support achievement of mandatory emission requirements. Through our Research and Development, we have developed very high power density hydrogen fuel cell containerised gen sets, with applications for maritime clients including cruise ship and container ship operators. We have a long history of supporting our clients in assessing the most suitable fuel and powertrain for them, including the use of methanol and reformers, and hydrogen fuel cell integration for maritime sector applications.
Maritime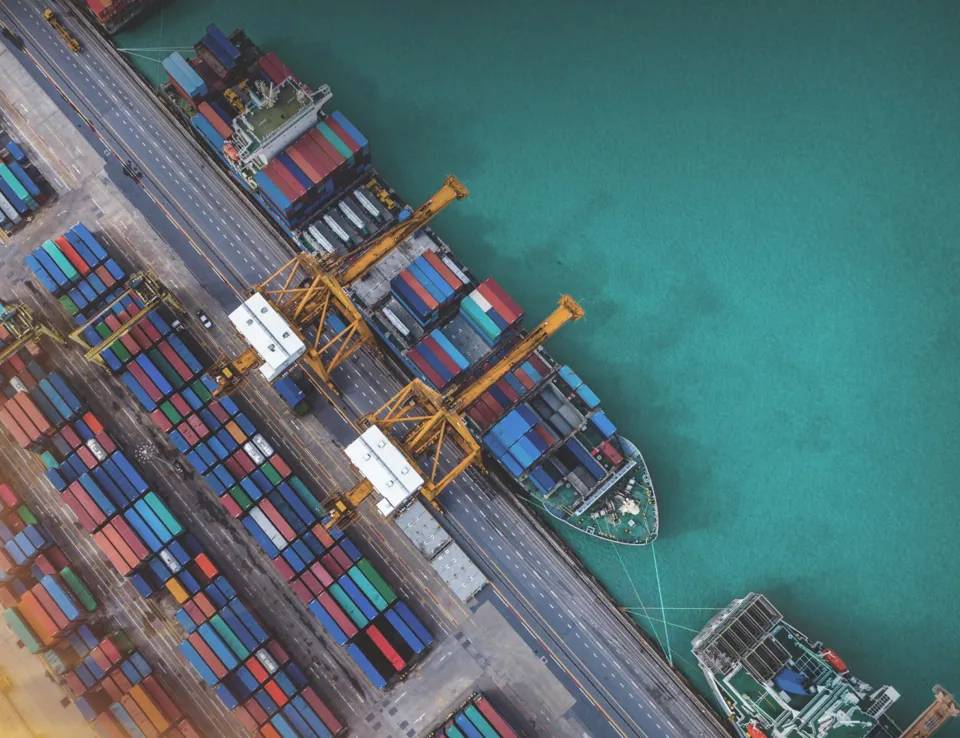 Hydrogen for rail and mass transit
Hydrogen is of growing interest in the rail sector and the public nature of rail networks provides an ideal platform for governments to support the investment and growth of a hydrogen economy. The development of multi-modal transport hydrogen hubs at depots, terminals and freight distribution centres on major corridors will be a key enabler for hydrogen technology across a range of transport sectors. Captive fleets around the hydrogen hubs will deliver significant environmental benefit while the combined usage of hydrogen technology across rail and other modes of freight transport such as road, air or marine, will enable greater value and cost-effectiveness for operators.


Rail and mass transit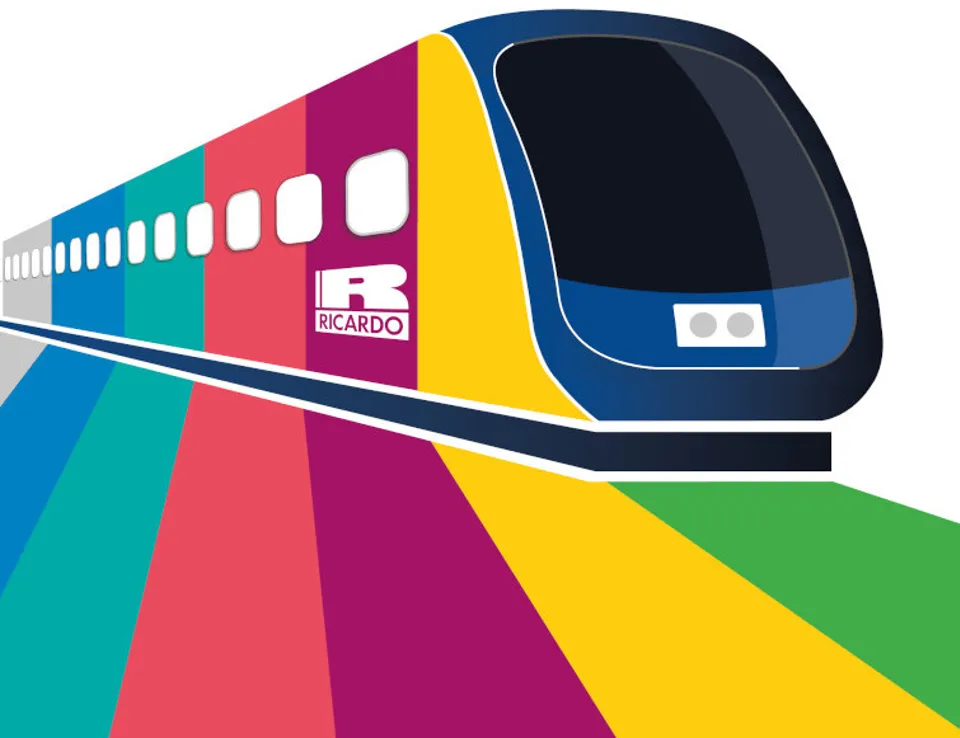 Hydrogen training
For over 50 years managing the National Chemical Emergency Centre (NCEC) we have delivered chemical safety emergency response and training for public and private sector organisations. To support our automotive, rail, maritime and aerospace customers in their transition to hydrogen, we offer a variety of hydrogen safety training courses. From entry level awareness through to full engineering control, our world-class trainers provide the scientific and emergency response training that suits your needs so your team knows what could go wrong, how to deal with it safely and how to get your site operational again. Our courses are fully JOIFF accredited.
Find out more in our article: 'Fuel of the Future'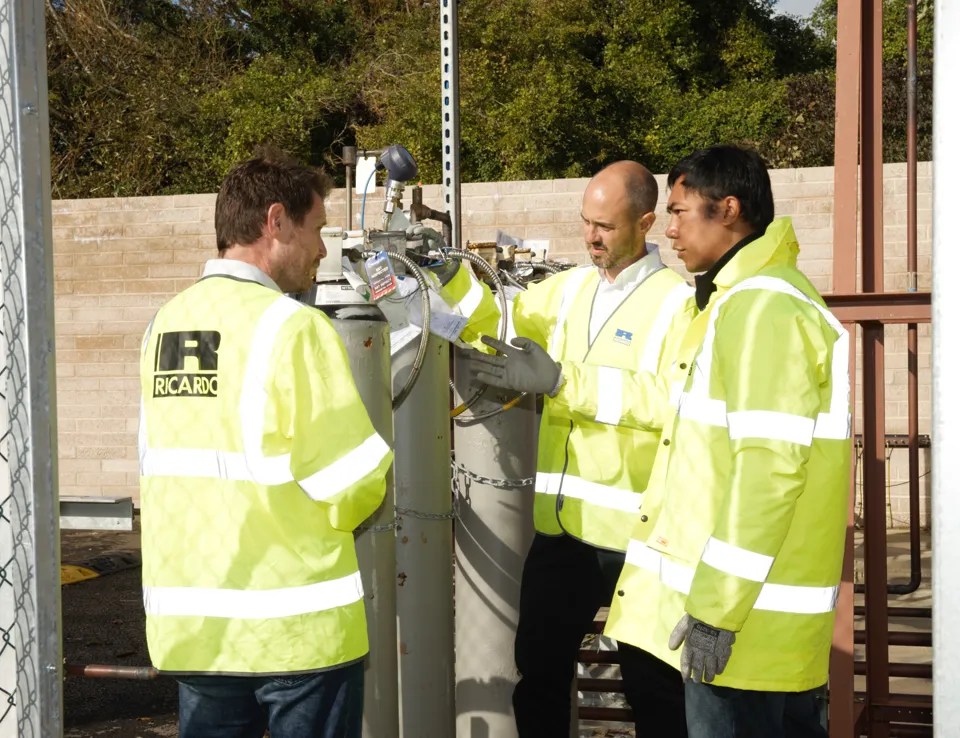 Hydrogen for industrial, mining and off-highway
Hydrogen can help industrial, mining and off-highway sectors achieve a low carbon future, and Ricardo has a proven track record supporting clients across the hydrogen value chain. Our expertise in developing and integrating hydrogen engine and fuel cell technologies enables us to support our clients' transition to hydrogen propulsion, which is an ideal solution for 'hard to decarbonise' industry sectors. We work directly with our clients to develop solutions unique to their portfolios, from feasibility studies to operational safety, and we are developing bespoke hydrogen systems and implementing retrofit solutions to existing powertrains. 
Industrial and manufacturing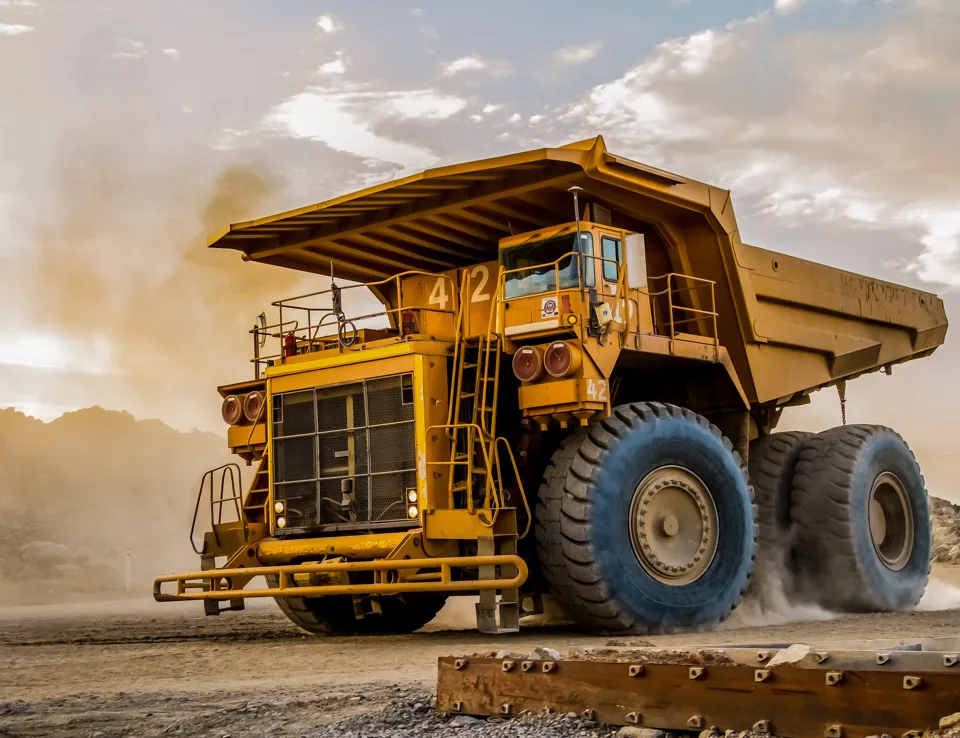 Our key solutions for the hydrogen value chain
Our repeatable and integrated solutions demonstrate our capabilities across the hydrogen value chain: from policy, strategy and economics to R&D and technology innovation to the delivery and implementation of client programmes.  
Ricardo is the trusted, long-term sustainability partner for organisations around the world. Our key differentiator is that we operate across the full hydrogen value chain. Our global network of expert scientists, engineers, economists, strategists, data specialists and engineers, and manufacturing specialists provide our clients with robust, science-led expertise to support their national or corporate net zero or decarbonisation objectives.  
We support you to set out effective and realistic solutions; build organisational and supply chain resilience; prepare for future regulatory challenges; and align sustainability with organisational growth and better financial performance.
We marry in-depth knowledge of issues with leading strategic thinking to create action-orientated strategies. We can support clients in the following ways:
The clear benefits to your organisation of making Ricardo your long-term sustainability partner are:
Clear direction
Effective and realistic solutions
Organisation and supply chain resilience
Forward view of future policy and legislation
Improved financial performance and growth 
Our key differentiator is that we understand hydrogen as a system:
Evidence and policy – we support governments globally
Implementation - technology and engineering solutions:

Production
Storage
Distribution
Utilisation
Energy storage
Industry
Transportation
Power generation
Heating

Strategy and feasibility - consulting, feasibility studies, techno-economic models and life cycle assessments
Ricardo has a long history of supporting clients on strategic, technical and commercial aspects of hydrogen vehicles and infrastructure:
Fuel cell vehicle economics - we have developed proprietary total cost of ownership and return on investment models to advise clients and industry on economics of hydrogen commercial vehicles
Hydrogen refueling infrastructure analysis - our economic model of hydrogen stations provides insights on CAPEX, OPEX and price at the pump for different pathways of hydrogen production and dispensing
Zero emission technology adoption - our technology adoption model comprehends impact of economic and non-economic barriers and drivers on commercialization potential of zero emission vehicles
Fuel cell market size assessment - we conducted an evaluation of the North American truck market for application of hydrogen fuel cells.
Hydrogen fuel cell technology monitoring - we collect operational data on hydrogen fuel cell buses under a CARB funded programme, analysing performance, benefits and potential for wider adoption
Zero emission vehicle product and market strategy - we are a trusted adviser to clients in shaping their product and market strategy and identify key markets, potential customers and engagement plan 
Hydrogen internal combustion engine offerings
Ricardo see  internal combustion engines operating on zero carbon hydrogen and low carbon sustainable fuels as complementary technologies to both hydrogen fuel cell and battery electric solutions.
For vehicle and machine original equipment manufacturers, we focus on medium and heavy duty on-highway and off-highway machines. We also extend our capability to larger engines for marine, rail and industrial power sectors, and work with niche sectors requiring  bespoke solutions.
We develop hydrogen combustion systems for cost-effective, robust and low emissions engines and take to production. We also safely integrate these systems into a vehicle.  
For engine original equipment manufacturers, we offer full-service internal combustion engine development expertise supported by our test facilities, rapid conversion of existing fossil-fueled internal combustion engines to hydrogen or clean sheet designs. 
For suppliers, we can undertake market or technical studies, or sub-system testing using Ricardo hydrogen testing facilities.
For owners/operators, we can provide a fast route to vehicle or machine demonstrators ahead of traditional supply chain.
Engineering, design and development
System engineering and integration
Clients come to Ricardo for our highly developed capabilities in: multi-stack balance of plant design and optimisation, advanced and connected controls; and fuel cell systems integration into a variety of applications, on- and off-highway, supported by research and innovation projects.
Multi-stack balance of plant design, optimisation, control, integration
This is for higher power applications, including for maritime and aviation sectors.
Our key offerings include:
Fuel cell system for your bespoke application​
Unique Ricardo toolchains to independently select components and optimise​ architecture
Take you from proof of concept, to demonstrator application, testing and development and on to production 
Advanced and connected controls
Ricardo is developing offerings to reduce the cost of ownership of fuel cell systems and optimise their performance and lifetime in application. 
Our key offerings in development include:
White box balance of plant and fuel cell application controls​
Application of model predictive control to improve performance
Application of connected and Cloud-based controls to optimise the fuel cell system throughout its life  
​Fuel cell systems integration
Ricardo has extensive and on-going experience over the past 10 years of real world systems integration of fuel cell systems for on-highway truck, city bus, large-scale maritime and aviation applications. 
Our key offerings include:
Total vehicle systems knowledge, and robust systems engineering approach​ to develop requirements, specifications and production intent solutions
Ricardo toolchain and database of components, supply chain independence, and considerable proven experience​ across multiple sectors
Off-shelf or bespoke​
Access to Ricardo's off the shelf application controls solutions 
Robust approach to cost reduction, and achievement of range and life targets
We help our clients with:
Product realisation: our skilled team builds specialist prototypes and complete small batch production up to full vehicle level
Development testing: we cover all aspects from single components to complex systems
Validation: we work with global authorities to complete homologation and robustness testing of products following developments
Ricardo hydrogen ICE test facility 
Capability:
Advanced emissions testing to global standards including the highest European and Federal requirements
Performance and mechanical development and durability testing 
Highly configurable cell to meet engine architecture 
Dual fuel handling and management
Hydrogen fuel cell 
Testing of up to 400kW hydrogen fuel system over a range of steady state and transient operating loads, with conditioning and control of appropriate fluid system and air system.
Capability:
Ambient air temp control -20° to +50°C 
Supply humidity 5 to 95% 
Supply air temp control -20°C to +50°C 
Airflow 2,000kg/hr 
Fuel cell output power 400kW 
Voltage range up to 1,100V 
Current up to 1,000A 
Hydrogen mass flow 30kg/hr 
Hydrogen pressure @ facility 10 – 30 bar

Fuel compound 
Our fuel compound supports both the fuel cell chamber and ICE test cells.
Capability: 
Designed to accommodate two tube trailers in access controlled and segregated zone 
Multi-cylinder pack for higher purity hydrogen or specialist blends 
Two separate pipelines to test facility 
Ability to 'hot swap' to tube trailers and multi-cylinder packs

Safety at the core: 
Dedicated ATEX zone  
Automated ATEX and Sil rated feed and control valves governed by Ricardo safety controller 
Nitrogen purge 
Four point lightening protection 
We support start-ups to established multi-nationals across the hydrogen supply chain, providing consultancy to key players including solid oxide fuel cell and PEMD electrolyser manufacturers, with services including: production launch industrialisation consultancy where clients need rapid ramp-ups to transition to higher manufacturing volumes, or end of line test optimisation.

Key services and teams
Dedicated New Product Introduction team includes extensive team of qualified and experienced engineers 
Dedicated strategic supply chain management team and supplier development team
Industrialisation consultancy and new product introduction
Our proven Ricardo Niche New Product Introduction process - based on industry best practices, gained from multiple projects across diverse industry sectors
Strong track record of process optimisation
Technical expertise - global network of engineers,  scientists, environmental consultants  and hands-on manufacturing experts responsible for running niche manufacturing facilities

Key skills in the industrialisation process:
1. Industrialisation consultancy key expertise
Implementing a product development process focused on niche manufacturing 
Minimising the cash burn and time to market 
Strategic business planning and cash flow projections 
Managing an unproven design and evolving technology 
Implementing processes focused on niche manufacturing 
Process engineering to support flexible volume growth 
Augmenting an evolving organisational structure and capabilities 
Establishing compliant supply chain and quality assurance  
Launch readiness to start of production
On-going management and continuous improvement 
Environment, social and governance (ESG) and sustainability
2. Facility strategic planning key expertise: 
Facility modelling and material flow 
Building readiness  
Design, DFA/DFMEA/ PFMEA/control plan review  
Layout design, virtual reality, equipment identification and sizing 
Equipment specifications 
Procurement activities 
Equipment DAT, FAT and SAT 
Build sequence/instructions/trials  
RiCK™ delivers the latest news and developments, providing vital updates for business professionals and engineers working in the automotive, maritime, rail, and aviation industries.

RiCK™ News Hydrogen is a weekly email of the latest hydrogen news, developments and adoption of hydrogen:
The email is curated by Ricardo experts using content aggregated from approximately 80,000 trusted news sources. It highlights key hydrogen news items that signal significant market development and trends
A subscription to RiCK™ News also includes a monthly editorial opinion and round up from Ricardo Consultants in the context of regional, national and supranational net zero ambitions

The RiCK™ Technical Hydrogen Update provides a detailed monthly update of technical literature:
The emailed update provides a summary of recently published reports and white papers from sources such as IMechE, Science Direct, Springer and SAE
The update also includes a list of hydrogen forthcoming conferences, webinars and events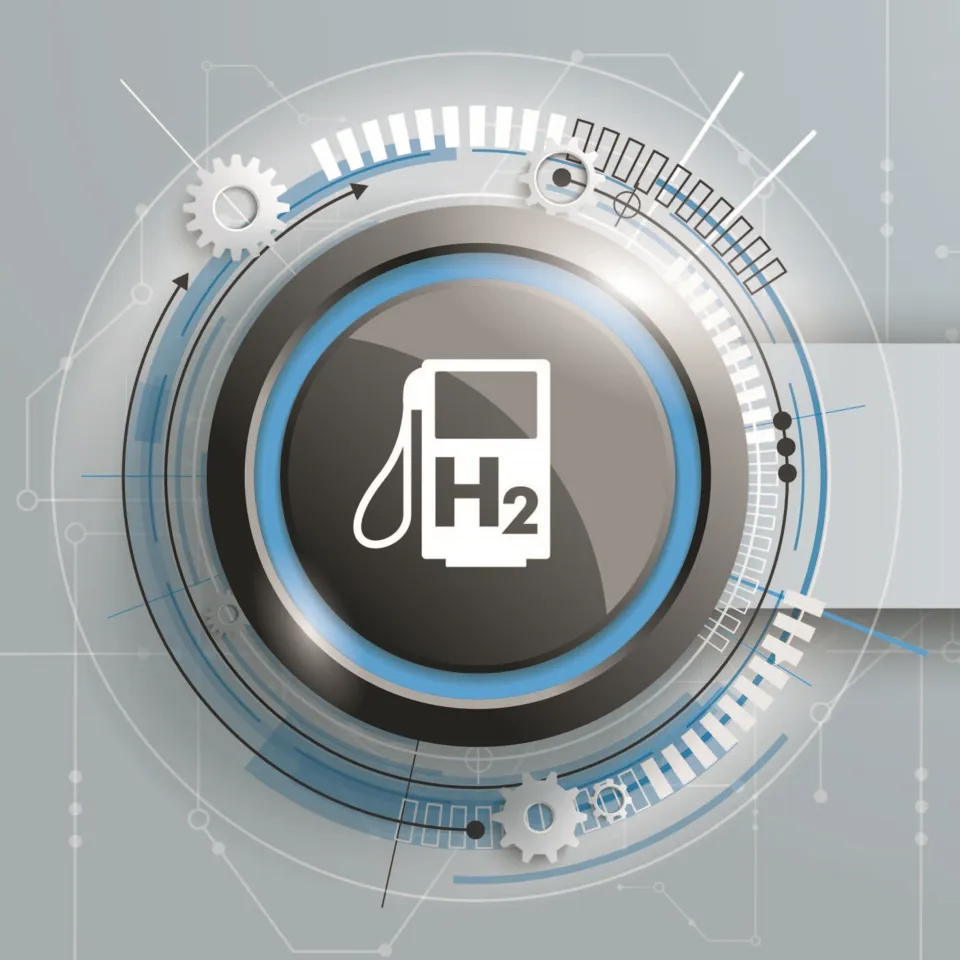 Hydrogen
Services
Ricardo has placed decarbonisation and sustainability at the heart of our strategy. We have an extensive range of services relating to the hydrogen agenda, from policy development to infrastructure feasibility through to implementation and integration of hydrogen-based technologies for global transport and energy applications.