uBreathe
Free app for iPhone, iPad & Android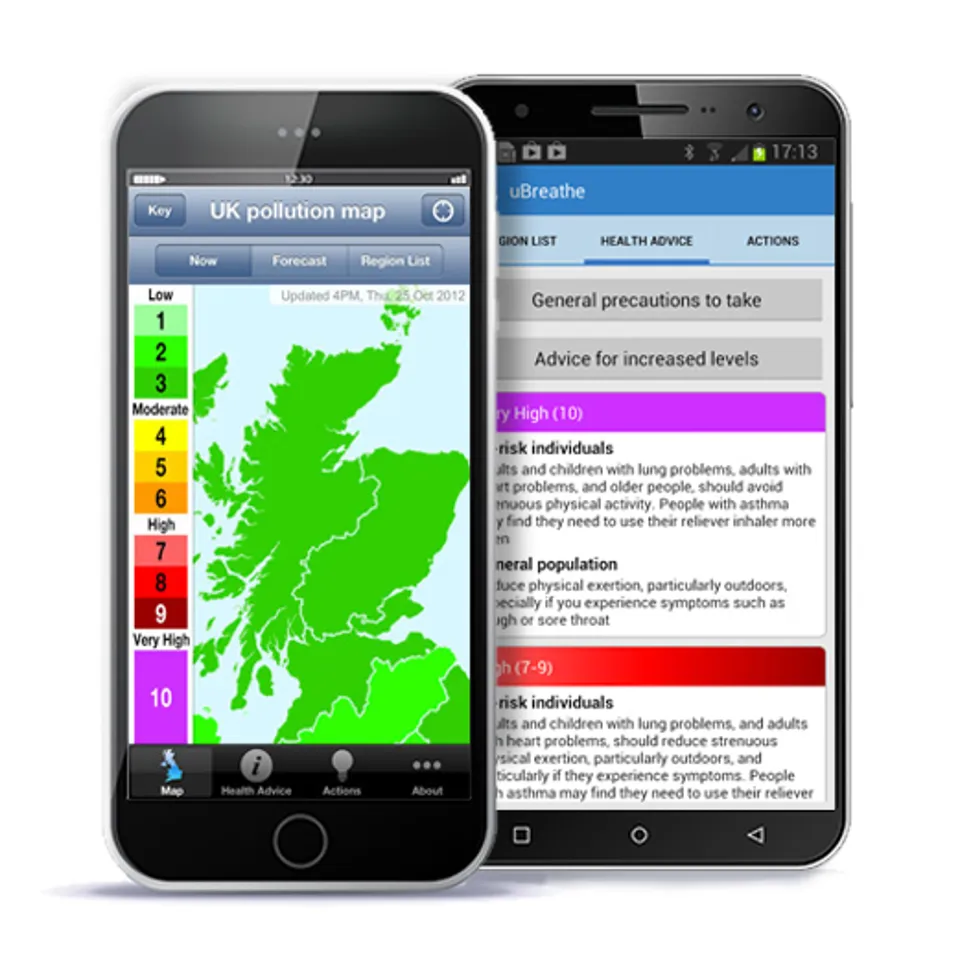 On-the-go air pollution information
uBreathe gives you air pollution health advice where and when you need it most.
Download now
Colour-coded UK map
Colour-coded UK map that locates where you are to give you instant access to current and forecast air pollution information wherever you are in the UK.
Detects where you are
Simple tips explain what you can do to reduce air pollution.
Health advice
Health advice and useful links help you reduce your exposure to air pollution and its harmful effects.