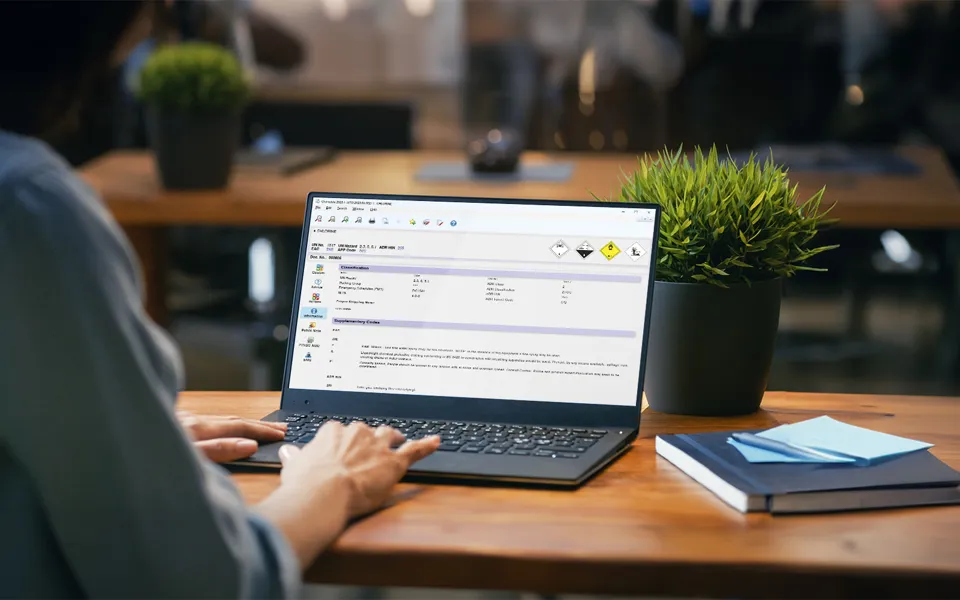 Chemdata is a reliable and interactive chemical hazard database containing emergency response advice, recommendations for tackling spillages, fires and decontamination, and information on possible environmental impact.
About Chemdata
Accessed via an app on your laptop or desktop, mobile data terminals (MDTs), command and control systems, tablets and mobile phones, it contains over 62,000 substance data sheet (SDS) records including pure chemical substances, trade name substances, biological and radiological hazards for current and expired products. Trusted by Hazmat responders and fire and rescue services around the world, it provides instant access to chemical information when you need it most.
The powerful search function finds chemical or trade names, abbreviations, part names, UN numbers, CAS or EC numbers to provide invaluable and timely advice in the event of chemical spillages, fires, and contamination incidents. Chemdata provides information in non-technical language so that users can easily understand how to keep themselves and others safe while dealing with an incident, enabling them to resolve the situation as quickly and efficiently as possible. Users are provided with proportional advice, precautions and decontamination information, even for very small spills of less than 1 litre. For users in Australia and New Zealand, HAG codes, developed in conjunction with and used by the local Emergency Services, are also provided to aid communications.
Used by government bodies; fire, police, and ambulance services, airports, ports, and harbours around the world, Chemdata is a trusted source of information which has been designed and is continuously maintained by emergency responders from one of the world's leading chemical emergency centres.
The database tool is fully downloaded onto your device, meaning all content is accessible whether you are online or offline, and includes a comprehensive help facility within the software. It also comes with multiple language options, platform integrations and access, and the ability to add notes. The flexibility of Chemdata enables users to incorporate procedures and personal experiences and share these throughout their organisation. 
Chemdata benefits
Helps identify chemicals, trade name products and their hazards providing emergency responders with essential information for their immediate needs.
Saves time: Chemdata is quick and easy to understand and use, meaning critical and proportional advice can be found quickly and efficiently, reducing the time spent dealing with the incident.
Saves costs: a proportionate response to an incident may result in lower personal protective equipment (PPE) and incident impact costs, 
Provides advice on appropriate actions to take to mitigate an incident.
Up to four levels of proportional advice for different spill sizes allowing responders to make a proportionate response.
Offline accessibility – because Chemdata is installed on your device it can still be used if there is no internet access.
Chemdata is also a useful reference tool for carrying out risk assessments for COMAH and COSHH and understanding transport of dangerous goods hazard classifications.
Download the Chemdata factsheet for more information on how Chemdata could support your emergency response. 
---
Technical specifications
Current data and software versions
Data and software updates are now issued separately for iOS and Android.
 
Program / App version
Data version
Windows

Program version 14.6.0

Build number 2021.1.0.0

STD2023.01.0021
Android
Program version 2022.1.4
STD2023.01.0021
iOS
Program version 2.0.2
STD2023.01.0021
 
Operating systems supported
Languages supported
Software updates delivered by 
Data updates delivered by

Chemdata for Windows

(PC, laptop, mobile data terminal)

Windows 10

Windows 11

Arabic

Dutch

English 

English (Australian)

English (New Zealand)

French

German 

Spanish

Box (secure file transfer)

Download manually initiated via app or via Box (secure file transfer).

Chemdata app for Android
Android 8.1 and up

Dutch

English 

English (Australian)

English (New Zealand)

French

German 

Spanish

Automatic updates via Google Play.
Manually from within the app.
Chemdata app for iOS
iOS 12.1 or later

Dutch

English 

English (Australian)

English (New Zealand)

French

German 

Spanish

Automatic updates via App Store.
Manually from within the app.
Please note that Windows XP is no longer supported and legacy versions of Chemdata that were compatible with it were withdrawn early in 2018.
Software updates
Software updates are available via Ricardo's Box account, providing a robust delivery mechanism and automatic notifications of future updates when released. Users manage software updates on behalf of their organisations will receive an invitation from noreply@box.com with a subject of: 'Maria Stearn has invited you to collaborate on Box'.  Please note, this email may be caught by spam filters therefore we recommend you add this address to your whitelist.
Please contact us should you have any issues: chemdata@ricardo.com
Chemdata guidance and resources
Chemdata history viewer
The ViewChemHistory application provides a view of the last 2048 actions carried out in Chemdata or Pocket Chemdata. The history file identifies: the date and time of the action, the machine and user, the action taken, such as search parameters used, or the viewing and closing of documents, and any other relevant details. Copies of the history file may be kept on the PC and viewed at any time using the Chemdata History Viewer.
Chemdata and Pocket Chemdata history app: download now 
For Windows users following the standard installation process, the application is included on installation of Chemdata. Android and iOS Pocket Chemdata users need to install the application from here onto your Windows PC or laptop to enable the Chemdata history files to be viewed.
To use the History viewer, follow the instructions for the version of Chemdata you are using:
Windows - filename: CHEM_HISTROY.USTT found in ProgramData\Chemdata. Please note this may be in a hidden folder.
Android - filename: pchem_history.stt in the Chemdata folder in your storage area. Transfer the file to a PC or laptop.
iOS - filename: CHEM_HISTORY.USTT needs transferring as a ZIP file via email using 'Send history' in the program menu.
Chemdata and Pocket Chemdata history app: download now. 
Chemdata training
Chemdata is designed to be simple and intuitive to use, and to support users getting the most out of the tool, we offer a 30-minute online training course. Contact us to discuss your training requirements.
Workbook module
More in depth training is available via a workbook-based training module, covering the basics of how to use Chemdata, how to search effectively, and the additional functionality available. This 3½ hour session uses scenarios to help users gain confidence in using Chemdata in the context of real-world examples. Some of these can be used as a test at the end of the training session, if desired.

"Very informative. Answered a lot of questions I had. Feel much more confident when interrogating and searching for info on Chemdata. Good hand out and questions/scenario questions."
M Threader, Greater Manchester Fire & Rescue Service
It is intended for students to use Chemdata on their own laptops or tablets during the session to ensure that they get hands on experience of using Chemdata. It is very much an interactive session! 
Course outline
familiarisation with the layout and menus
how to use search
what a document contains
how to print
how to uses private notes and share them
how to change user options
how to view the history of past searches
scenarios and questions
This session can take place on your site and, if desired, combined with any of our other training sessions to provide a full day of training. 
Download the Chemdata factsheet for more information on how Chemdata could support your emergency response. 
---
Annual hazmat event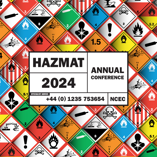 Now in its 15th year, the event draws upon the knowledge and experience of a broad range of hazmat professionals and industry leaders, as well as Ricardo's own emergency responders and experts. Bringing together international speakers from across sectors, delegates will benefit from world-standard presentations, case studies and practical, hands-on workshops in a friendly and welcoming environment. 
---