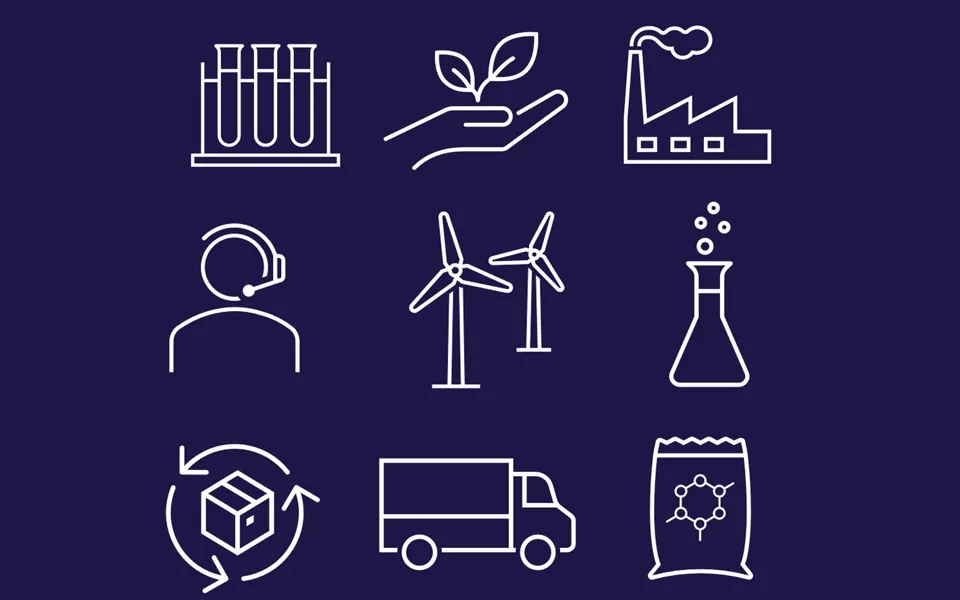 In this edition, we discuss:
Poison Centre update - Slovakia joins the ECHA portal
Slovakia has now joined the list of countries connected to the ECHA portal and you are no longer required to send your notifications directly to the Slovakian Poison Centre. Deadline to submit notifications, which were completed via individual Member States and now need to be replaced by the harmonised portal notifications, is 1 January 2025.
For businesses that have already made notifications via the ECHA portal, your notifications will now be received and marked as 'received' in the portal. Please note: Slovakia receives notifications in Slovakian and currently has no poison centre fees.
Find out more on how we can support you with your notifications >
Six months until the industrial use notification deadline
Poison centre notification deadline for industrial use products is 1 January 2024. An industrial mixture is only used in industrial applications. If a mixture is formulated into another mixture for professional or consumer use, even if this happens further down the supply chain, then it must be notified as a professional or consumer mixture.
Meet our expert – Georgina Walker, Poison Centre Manager
A skilled project coordinator, Georgie manages our poison centre team and end-to-end projects starting from data collection to providing close-down reports. She is our main technical contact for most of our poison centre customers and is actively involved as part of their teams, supporting their ongoing compliance.
Georgie maintains a continuous review of her customers requirements and it is her proactiveness and extensive Member State knowledge that clients value most about her!
Why chemical persistence is a very important issue for businesses
We recently held a training session for the world's first software based, free-to-use Persistence Assessment Tool (PAT) developed by Ricardo and sponsored by Concawe and the International Collaboration on Cosmetics Society. The training included a demonstration of the tool and a walkthrough of an example assessment. You can watch it on-demand here.
As the global sustainability agenda forces governments, industry and consumers alike to radically reconsider how we use chemicals – 60% of business who attended our training said that persistence is going to be either very important or their MOST IMPORTANT issue moving forwards.
Such times call for competent, innovative and independent scientific advice to deliver solutions to complex challenges and create a safe and sustainable world. Our environmental chemistry and toxicology experts combine their deep understanding of chemicals with regulatory insight to deliver high-calibre solutions, resilience and value for our customers.
Two new substances added to ECHA's Candidate List
With these additional SVHCs added to the Candidate List, companies that are manufacturing or importing products in the EU will now have a legal obligation to ensure that none of their mixtures, articles or substances contain items included on the List.
Additionally, for providers of safety data sheets (SDS), the inclusion of a substance on the SVHC List would be reflected in atleast Section 15 – Regulatory information of an SDS. Therefore, if your mixture contains any of the SVHCs present on the Candidate List, you should update your SDS.
Our expert team is on-hand to help you through all the steps of the SCIP notification process and SDS authoring.
Part of a consortia or a joint dossier registrant? You still have obligations to update your REACH dossiers
The lead dossier contains information regarding classification and labelling, the study summaries for the endpoints relevant for that tonnage band, as well as any testing proposals that are being made. However, a large part of the member dossiers cannot be provided by the lead registrant, and updates provided by the consortia will not cover these points. For these parts of the dossier, each member is individually responsible for the submission of their own data. Our REACH experts discussed this in more detail during our free webinar, watch here.
Keeping your registration dossiers up to date is a legal obligation under REACH. By 2027, ECHA aims to have screened all registration dossiers submitted by the 2018 deadline. If ECHA finds a compliance failure, it could lead to problems with your REACH registration and subsequent market access.
Demonstrating avoided emissions with life cycle assessment
MARII workshop round-up – learnings on microplastics science-policy landscape
Our Associate Director for Environmental Chemistry and Toxicology, Chris Hughes, recently attended the Microplastics Advanced Research and Innovation Initiative (MARII) workshop in Seattle. MARII is a platform launched by the International Council of Chemical Associations (ICCA) to facilitate the global exchange of information on microplastics research projects and related scientific activities.
It was a fantastic event bringing together leading scientists to present and discuss research on the risks posed by microplastics to people and the environment. Topics included human and environmental effects, degradation processes, reference materials and risk assessment frameworks.
A separate workshop on plastic additives was also held to better understand the role of plastic additives and the potential risks, with discussions held on developing a framework for additives risk assessment.
Our overall learning from the event was that understanding microplastic risks is a hugely complex topic, with many gaps in current knowledge, although huge strides have already been made compared with a just few years ago. However, in such a busy research area, it is important for the scientific community to be thoughtful about their research and maintain an awareness of what else is going on in the field in order to deliver quality research and arrive at environmentally relevant conclusions.
To speak to a member of our team regarding assistance with regulatory compliance, emergency response or sustainability, please contact us.