In this eBook (published 2021, updated in 2022) we provide a simplified, step-by-step guide to the Common Safety Method for Risk Evaluation and Assessment (CSM RA) process.
Our experts explain each key stage in sequence, with illustrations used to outline the main decision points.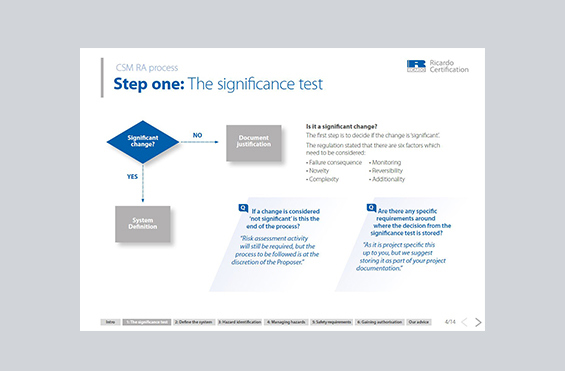 It also includes some of the Frequently Asked Questions recieved from attendees of our CSM RA training courses, alongside our answers.
Training
Our one and two-day UK training courses on the CSM RA are available to you and your team. Find out more here.
Download our free guide to CSM RA
Complete the form to download our guide to CSM RA