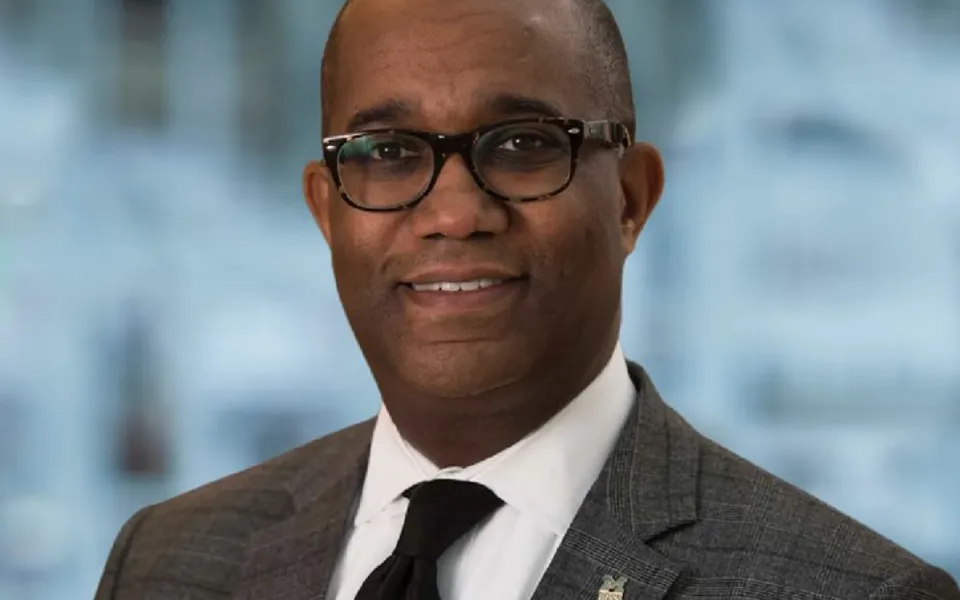 Ahead of his appearance at the Ricardo Mobility Summit in March, Edward Hightower, CEO and President Lordstown Motors, talks to RQ's John Challen about the company, its future plans and the challenges of electrification.
Edward Hightower is the epitome of a car guy. With a background in the automotive industry that stretches back more than 30 years, he has a vast amount of experience that has prepared him for his current position of CEO and President Lordstown Motors. The Ohio-based company is looking to take on the commercial vehicle fleet market with a range of high-quality electric vehicles (EVs).
Over the years, Hightower has plied his trade at Ford, BMW and General Motors, working in engineering, product development and leadership roles, having started out as a chassis engineer. Born and raised in Chicago, he has had a passion for automobiles his whole life and has worked with Original Equipment Manufacturers (OEMs), Tier One suppliers and aftermarket operations over the course of his career.
Just over a year ago, he took on a new challenge – to help turn around the fortunes of Lordstown Motors, with the intention of growing the business and preparing it for the electric revolution. Initially joining as President, he also assumed the role of CEO six months ago at a critical time for the business.
Edward Hightower will be speaking at Ricardo Global Mobility Summit on the 9th March in Detroit, MI.
What was the motivation for joining Lordstown Motors?
I was in fourth grade when I decided I wanted to be in the auto industry. From that kid growing up in Chicago to now, I have always had a passion for what is possible with cars and I'm really excited about the transition to EVs. I could see the plans that Lordstown Motors had and also what was possible working with Foxconn, the world's leading consumer electronics contract manufacturer. Foxconn has made a major investment in our company and we believe its EV ambitions can match our own – we complement each other well.
How have things evolved at Lordstown Motors since you arrived?
We started production of our Endurance SUV in the third quarter of 2022 and sales began in the fourth quarter after receiving full homologation and certification. The first customers received their trucks just after Thanksgiving.
We also have an agreement to be Foxconn's preferred vehicle development partner for North America and we plan to develop EVs together. The model will allow small OEMs – like us – to gain scale without having to do everything themselves. Therefore, we will be the team that takes the components and subsystems – whether they are from Foxconn or its open-source platform, MIH (Mobility-in-Harmony) – and works on the product strategy, design, engineering, testing, industrialisation, certification, homologation and launch of all the EV products for North America.
How did the relationship with Foxconn and the role as preferred vehicle development partner come about?
The sale of the plant was completed in May 2022 but we'd been talking about it since late 2021. In addition to the asset purchase agreement, we formed a contract manufacturing agreement for Foxconn to build the Endurance. However, it was always our plan to forge a longer-term relationship with Foxconn for future vehicle development. In November 2022, Foxconn announced an additional investment in Lordstown of $170 million, with $70 million straight to the company and $100 million for future product programmes.
Foxconn has aspirations to be a supplier of several EV components itself, which makes sense considering all of the electronics modules that are in an EV. Lordstown will be a key part of this vision. We will help by engineering and integrating more of their hardware and software into production vehicles.
How has production changed since the Foxconn partnership?
The business is pivoting to an innovative, asset-light business model, because we didn't need to operate an assembly plant that could potentially build over 300,000 vehicles. We sold our plant, in Lordstown, Ohio (hence the company name), to Foxconn – and, as part of the deal, they agreed to build the Endurance there. As well as the plant, we transferred about 420 Lordstown Motors employees to Foxconn.
It would be a challenge for any global OEM to fill a plant that size, so the ability to pivot – where vehicles from multiple OEMs can be built in the same place – is a game-changer. Our own manufacturing costs are now fully variable, instead of fixed due to what is within the four walls of a plant, including the workforce. The transition towards electrification with a leader in manufacturing, not automotive, is exciting. There's a huge opportunity for Foxconn – and Lordstown – to be a key part of that transition.
Where does the Endurance SUV sit alongside its rivals?
We compete in the same segment as the Ford F-150 Lightning and I think there's room for both products in the market. We're focused on commercial fleets, while Ford covers that, but also private buyers too. Lordstown's mission is to accelerate the adoption of electrification and we decided to focus on vehicles that get driven the most – trucks. To impact the number of internal combustion engine (ICE) miles driven and transition them to EV miles, focusing on the commercial fleet space is essential.
Endurance has three core strengths. First, it's a full-size pickup with four in-wheel hub motors. That means we can control the traction directly at each wheel, making the truck very capable on all road surfaces. Second, and from a safety standpoint, Endurance is a five-star crash rated vehicle – essential for fleets because they need to keep their workers safe. Third, is value, demonstrated by the Endurance's capabilities, considering its price tag of around $63,500. For some rival products, customers would have to spec optional packages to get to the same level of capability – and spend more than they would for our truck.
How does your partnership with Foxconn represent an innovative direction for the industry?
Multiple OEMs can share common components such as hardware and software. Usually, OEMs look to develop platforms for multiple vehicles of their own brands themselves. Our approach is enabling that to happen beyond one large OEM doing it for itself. As a result, multiple smaller OEMs, such as Lordstown, can get the benefits of scale without having to build the infrastructure themselves.
Also, on the hardware and software side, the key challenge when launching modern, high-tech vehicles is ensuring that all of the different modules in the software can work seamlessly. The arrangement we have with Foxconn will help make that process easier.
What opportunities are there for other OEMs to work with Lordstown Motors?
We are open to anyone working with us on the vehicles that we have and any vehicles we might have in the future. We made it clear that our Endurance – which is now fully certified, homologated, in production and on sale – is on a platform they could use to enter the second most popular segment in the US, full-sized trucks.
We can build a version of the Endurance, or a vehicle on the Endurance platform, for OEMs who are going to spend significantly less than they would do if they had to develop everything from the ground up themselves. Because we're focused on the commercial vehicle space, if the manufacturer wanted a vehicle for the consumer space, there would be a real opportunity there.
Where will the Lordstown Motors product portfolio go after the Endurance?
We've already started pre-development work on vehicles that we will be developing in collaboration with Foxconn and the MIH Consortium. There are many different segments beyond full-sized trucks and that's what we're looking at – the growing markets. If another OEM wanted to partner with us on one of those vehicles, we certainly have a capable team that could allow them to do so.
Which models are likely to emerge first?
Good question – and one I can't really answer! Lordstown is focused on the commercial fleet space and there are several other vehicle types and segments that are of interest to our commercial fleet customers, which we are considering.
In addition, we would consider a consumer version of the Endurance for another OEM, so we would think about a similar version of anything else in our future portfolio.
What are the challenges that Lordstown faces on the road to electrification?
The biggest one is that demand is currently far exceeding supply. That's why it was important for us to launch our product in a timely manner. The fleet market is even more receptive to the transition towards electrification because people pay more attention to total cost of ownership, so can see costs reducing.
Being a new OEM is another challenge we're working through, but that will come with time. We've also had a few supply chain challenges when we launched Endurance, but no different to those faced by every OEM.
What has impressed you about Ricardo and why is it so important to speak at Ricardo's Mobility Conference?
Ricardo has always been at the centre of propulsion systems, you know, whether it's ICE or now electrification. And also regardless of what type of vehicle it is – passenger car, commercial vehicle, two-wheels or many more. As someone who is passionate about the industry and who loves talking about it, the opportunity to speak at Ricardo's conference is an exciting one for me.
Looking ahead to the commercial fleet sector in 2030, what needs to happen for the transition to EV to be a success and are you confident that it will be?
We need to continue to build the charging infrastructure and to maintain the downward curve in vehicle prices. As production costs are an enabler to lower vehicle prices, our innovative business model will help us to develop great products, lower costs and create more value for the customer.
EDWARD HIGHTOWER: A LIFE IN MOTION
BS General Engineering, University of Illinois Urbana-Champaign
MBA, University of Michigan
2021-date: CEO & President Lordstown Motors Corporation
Previously held new product development, engineering, strategy, marketing, P&L leadership and senior executive roles at Ford, BMW and General Motors. Also worked as a hands-on growth, strategy and operations consultant at AlixPartners LLP and Motoring Ventures LLC, which he founded
Extensive experience in emerging markets in Asia, Africa and Latin America and served as an advisor to Kiira Motors, a Uganda-based manufacturer of electric buses
Author of 'Motoring Africa: Sustainable Automotive Industrialization', published in 2018 and based on industry experiences in China, India, South Korea, Mexico and Brazil. The book makes the case and offers an actionable roadmap for building sustainable manufacturing businesses in six African countries