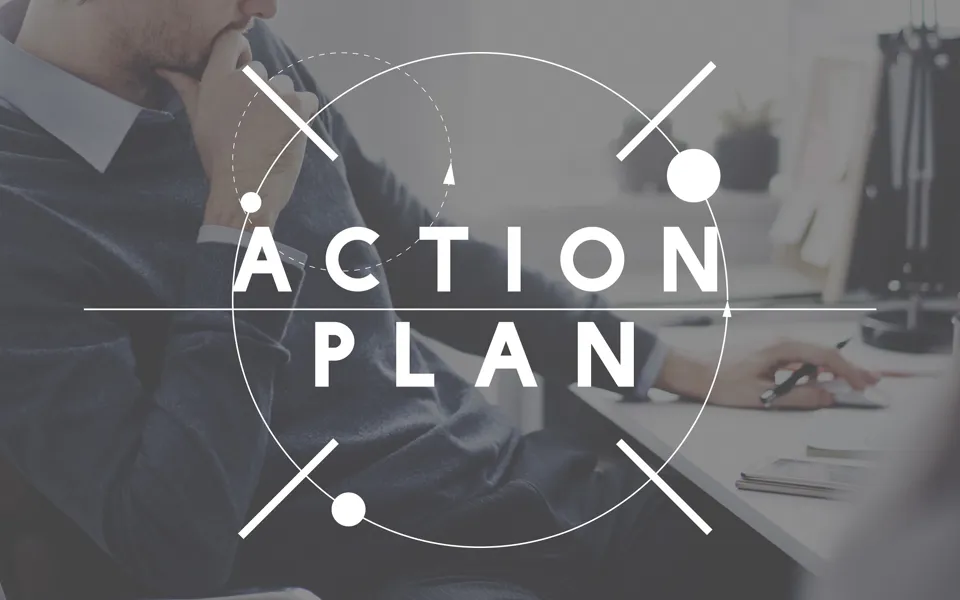 As part of the new Environment Act 2021, amendments have been brought in to strengthen the requirements on local authorities in England in relation to Air Quality Action Plans (AQAPs), and in August 2022, Defra updated its Local Air Quality Management (LAQM) Guidance (PG22 and TG22), providing a greater steer on the preparation of AQAPs.  

For local authorities this naturally raises the following questions:
What changes are being brought in?
Will there be additional requirements on current/upcoming AQAPs?
What are the key changes and what do they mean for local authorities?
More time to prepare the AQAP

What has changed?

The updated guidance gives authorities more time to prepare their AQAPs – previously an action plan was required within 12 months of declaring the AQMA, whereas now it must be provided within 18 months.1

What does this mean for local authorities?

These changes may indicate a need for authorities to spend more time developing effective actions to include in their AQAPs, including an evidence base to justify the priority actions selected, consideration of the potential impacts, including on air quality, but also social and economic, and a greater focus on the participation of stakeholders in the development of the action plans.

Air Quality Partners

What has changed?

The new guidance introduces the need to involve Air Quality Partners (AQPs) – designated persons who must provide the authority with assistance in air quality management in certain situations. This will not be relevant to all local authorities, but where there are relevant sources responsible in whole or part for exceedances. An AQP would be any relevant public authority with responsibility for the source (including the Environment Agency, a neighbouring authority in which a source is situated and National Highways). AQPs will be required to work with the LAs to introduce new actions to address the exceedance(s).2

What does this mean for local authorities?

These changes strengthen the obligations of county councils, combined authorities, National Highways and any other AQPs to be actively involved in the AQAP process. This means local authorities should expect to see increased engagement from external stakeholders early in the process. It will be the local authority's responsibility to initiate communication and collaborate with these partners.

Evidence to support the actions

What has changed?

A key shift in the guidance is the need to demonstrate how local Air Quality Objectives will be met and maintained, including evidence to support these conclusions. The action plans should include deadlines by which measures can be implemented and confirm which organisation(s) will be responsible for which tasks.3, (Environment Act 2021, Schedule 11, 83A (5))

What does this mean?

Overall, the changes to PG22 and TG22 place a greater emphasis on justifying the measures that have been chosen, including quantifying the impacts, both in terms of air quality and cost-benefit analysis.

TG22 acknowledges that not all measures lend themselves to quantifiable analysis and suggest focusing on the top three to five measures which are expected to provide the most impact, and which rank high in terms of cost benefit analysis. As such, there will be a need for authorities to prioritise their actions in order to select a shortlist for more detailed assessment.

This more detailed approach to action development will require careful planning, internal and external stakeholder engagement, and may need specialist skills to support with the assessment and prioritisation of proposed measures.

The new guidance also requires that local authorities without an AQMA prepare an Air Quality Strategy by 2023. These take a broader view of air quality improvement, encompassing local action planning and setting out longer-term policy and objectives. We'll explore this more in an upcoming blog.
What can local authorities do to meet the necessary AQAP requirements?
We recommend taking the following into account when putting together your AQAP:
Seek early collaboration with relevant departments (not limited to environmental planning, transport, climate change, public health), and organisations (neighbouring local authorities, county councils, combined authorities, mayoral departments, National Highways).
Ensure group members are aware of their statutory obligations and responsibilities.
Ensure your plan has a clear narrative showing the locations and causes of air quality issues, and selection of measures targeting those sources in those areas.
Prioritise your top 3-5 measures and quantify their expected impacts on air quality.
For local authorities with widespread air quality issues, we recommend air quality dispersion modelling to establish a baseline (which will help inform source apportionment), and then modelling of different measures to quantify their impact and provide a timescale for compliance with air quality objectives.
Develop measures with specific and clear responsibilities, timescales, key performance indicators (KPIs), and a plan for how each action will be monitored.
Agree named persons responsible for reporting on progress and assessing the performance of each measure.
Plan regular Steering Group meetings during the implementation of the AQAP, to allow members to feedback on the progress and performance of measures for which they are responsible. This allows continual monitoring and evaluation of the AQAP, which should be maintained as a live document and amended as required.
Hold Steering Group meetings as often as possible or at the very least, on an annual basis.
The introduction of stricter requirements for an AQAP in terms of its measures, suggests future AQAPs submissions to Defra will likely face a higher level of scrutiny. If this is the case, it is important that local authorities act now to prepare for their AQAP renewal as delayed action could result in a costly and protracted renewal process.



Need support in the development or renewal of your organisation's AQAP?
Ricardo's team has extensive experience in preparing AQAPs for local authorities throughout the UK, including AQAPs recognised as examples of good practice by Defra and the devolved administrations. In addition, we also run the accredited EMAQ+ air quality management programme, providing professional training and technical guidance for Air Quality Management professionals who have responsibilities under Part IV of the Environment Act 1995 and related regulations.

For information on our training courses or to discuss how Ricardo could help your organisation to develop robust policy and actions, get in touch.