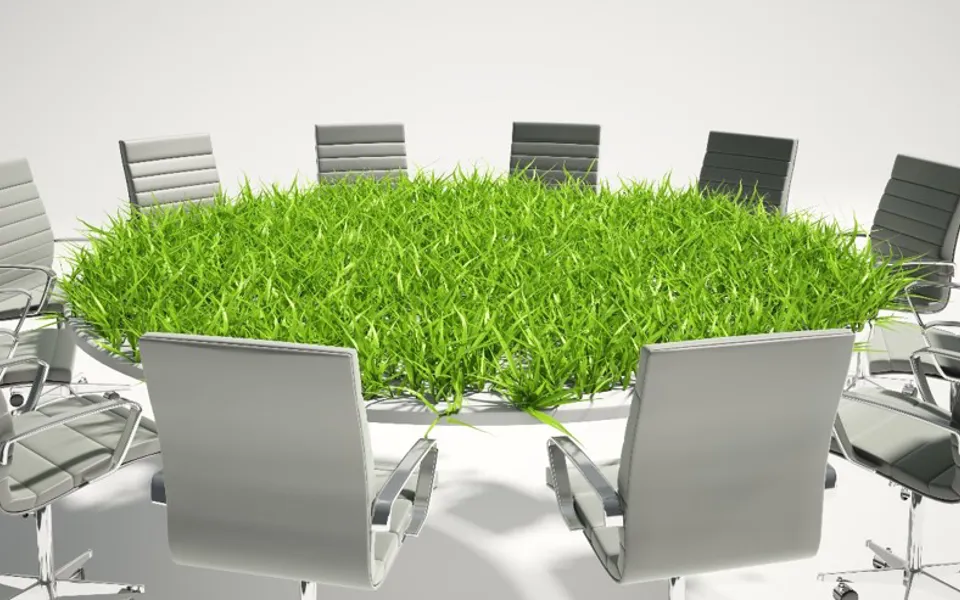 Disclosing on your climate risk may seem daunting to many organisations. The recent Falling Short report by the Climate Disclosure Standards Board (CDSB) found that although the number of companies engaging with the area has increased, the quality of the reporting is still weak. When the recommendations of the Taskforce on Climate-related Financial Disclosures (TCFD) were launched in 2017 the Taskforce set a 5-year implementation path, which at current rates of implementation is not being met.
In 2019 fewer than 1000 organisations reported on their climate related risks and opportunities in line with TCFD. In the same year over 8000 companies submitted information to the carbon disclosure project (CDP). Furthermore, the Financial Conduct Authority is consulting on a proposal that from 2022 UK listed companies will have to make climate-related disclosures consistent with TCFD recommendations or explain why they have not done so (https://www.fca.org.uk/news/press-releases/fca-announces-proposals-improve-climate-related-disclosures-listed-companies).
The good news is that a number of existing standards and frameworks, such as CDP and CDSB, are aligned to TCFD, reducing duplication. We have outlined four steps that organisations can take to start, or strengthen, their TCFD disclosure:
1. Map your current environmental and sustainability activity
It is likely that the majority of businesses are already undertaking activities that can be included in their TCFD disclosure. Taking time to understand the framework, what it means for your organisation and the work already being undertaken in the area, is therefore a crucial first step. Once this gap analysis has been completed it will help to guide decision making. The exercise can also double as an opportunity to engage with senior leadership, helping to increase understanding of climate risk within the organisation. Depending on the structure of your organisation it may also be worth pulling together a cross-department working group to ensure all relevant parts of the business are engaged.
2. Understand your climate litigation and liability risks
Increasing regulation and stakeholder activism is putting pressure on organisations to disclose. In some sectors such as energy and transport, there has been a sharp rise in lawsuits and shareholder resolutions. The EY Climate Risk Disclosure Barometer: 2019 found that the quality of disclosures in the US increased by 21% from 2018. The rise has been attributed to increasing litigation risk. To date, there have been over 1800 climate change (or climate-related) cases across over 30 jurisdictions worldwide, the majority in the US (Climate Change Laws of the World database, Grantham Research Institute on Climate Change and the Environment and Sabin Center for Climate Change Law. Available at: https://www.lse.ac.uk/granthaminstitute/legislation/).
With the emergence of new duties and developing standards of care, the climate litigation and liability risk landscape is shifting. New bases of liability and developments in causation evidence are being tested. It is therefore crucial for organisations to understand the liability risks that could impact them and include liability risk within scenario planning to ensure resilience in the future.
Some organisations may be wary of disclosure due to concern that the information could be used against them. However, the focus of recent lawsuits is on the failure to disclose, or the inadequacy of disclosure. By embarking on the TCFD journey early, a company can plan and prepare for future mandatory disclosure regimes, managing its litigation risk. Legal experts have come out in support of climate disclosure as a way of reducing liability risk if undertaken in the correct way.
To learn more about climate litigation risk join our webinar with our legal partner Clyde & Co and click here to access Clyde & Co's Resilience hub.
3. Start scenario planning
In the Falling short report only 14% of organisations were found to have disclosed their strategic resilience to different climate scenarios. Similarly, the Global Climate Risk Disclosure Barometer found that forward looking climate scenarios were one of two key areas not addressed in the 2019 disclosures. This is a new area for most organisations and a set process for undertaking this type of activity has not been outlined.
Although a stretch for many businesses, futures thinking has been shown to have many benefits. Understanding the impact of issues such as climate change across different time horizons can help to identify risks coming down the line. It can also highlight potential market disruptions and associated opportunities. This can strengthen the business case for ambitious goal setting.
Ricardo's own review of TCFD disclosures of the UK's largest companies found that on average 2-3 climate scenarios were undertaken based on a 2 degree and 4 degree warming. However, it is important to note that our research identified only 30% of business disclosure reviews actually used scenarios. The majority of scenarios align with the International Energy Association 2°C scenario. Other commonly used standards include the Science-based Target scenarios, nationally determined contributions and for physical risks, the recommendations of the Intergovernmental Panel on Climate Change. For those that did disclose climate scenarios, most focused on transition risks, with only a few disclosing on physical risk.
Leading organisations are developing climate scenarios that focus on both transitional and physical climate risks. They are also giving a clear explanation of the impacts in the short, medium and long term of each scenario. Lastly, they are starting to undertake scenarios for other environmental issue areas such as the circular economy.
To learn more about Ricardo's approach to this area click here to read our TCFD approach.
4. Climate risk identification
Almost all organisations who undertake a TCFD disclosure identify at least one material risk, however the quality of the disclosure in this area is poor. The depth of the risk identification processes being undertaken is called into account, when for the 50 European organisations reviewed in the Falling Short Report, just over half disclosed both physical and transitional risks. Many organisations are also struggling to consider the impacts of principal risks on the business as well as by the business.
Weak risk processes can lead to confusion. If material and immaterial risks are not identified and communicated clearly it can lead to a mismatch between strategy and implementation. In the Falling Short report 42% of organisations omitted potentially material Environmental issues as identified for their sector, and 30% had reported on potential immaterial issues, for example as identified by their own materiality processes. Ensuring robust materiality processes are in place to identify and prioritise risks is important. As is ensuring climate risk is incorporated into your business risk processes. This may mean organisations need to deepen existing, or undertake additional, processes to focus specifically on climate risk. Ensuring financial criteria are also accessed through these processes is crucial.
To find out more about TCFD and the steps you can take to get started on your climate risk disclosure journey, click here and sign up for our "Why Are Climate Disclosures Important For Your Business" webinar.