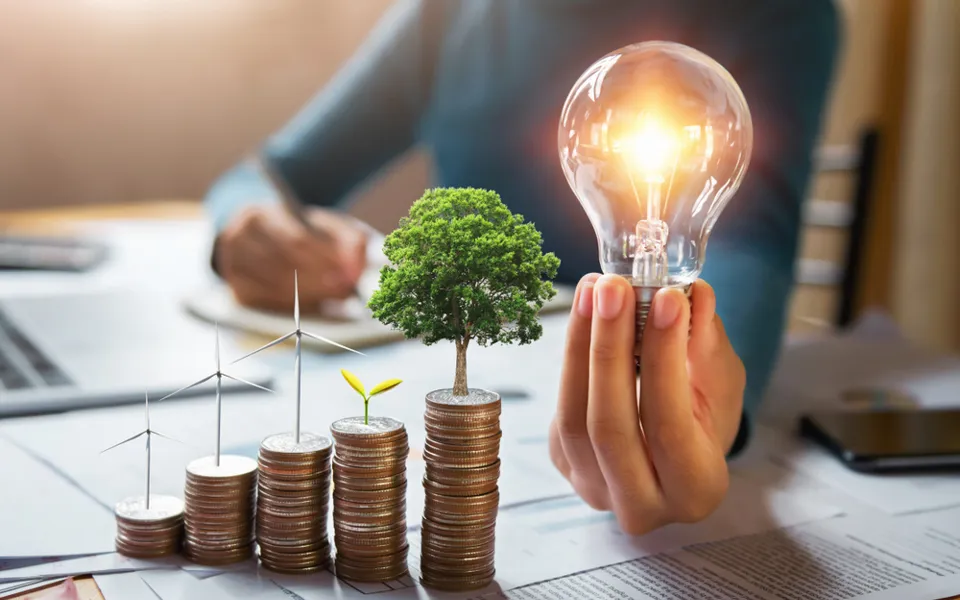 Carbon management expert, Charles Gaisford,  looks at the changes for the current phase of the Energy Saving Opportunities Scheme (ESOS) and explains why the upcoming deadline is not just a matter of compliance but how organisations can use it to help embrace the wider sustainability picture, building organisational resilience and accelerating progress towards a net zero future.
2024 is the ESOS Phase 3 deadline year and time is rapidly ticking down to the reporting deadline in June as demand for ESOS services is rising rapidly. 
 

What is ESOS?

ESOS is a mandatory energy assessment scheme for large organisations in the UK that meet certain qualification criteria. These organisations are required to assess their energy use and identify energy savings opportunities. 

The scheme works on a four-year cycle and we are currently in the third phase. Organisations must act promptly to plan and complete all the mandatory actions before the phase 3 deadline of 5 June 2024.

 
Those of us in the decarbonisation and sustainability sector are marshalling our resources to bring high quality expertise and advice to large scale organisations for realistic and measurable energy savings opportunities. While many consultancies offer this service, at Ricardo we provide specialist expertise for clients with high complexity, multi-site operations, where 'energy saving' goes far beyond changing light bulbs, improving insulation, or switching off. We also provide guidance and support taking our clients through the next steps of implementation as we believe ESOS should never be treated as an exercise to simply produce a report to sit on a (virtual) shelf.

ESOS Phase 3 changes
ESOS is evolving, including potential changes this year, so choosing a partner with a deep understanding of the future direction of travel and wider sustainability context to deliver ESOS services for you is more important than ever. 
Let's look at the UK Government's proposed changes for Phase 3 and what that means for businesses:
Proposed changes for Phase 3    
Implications
Reduction of the 10% de minimis exemption to 5%.

A higher proportion of your Total Energy Use will need to be evaluated to identify the potential for energy savings – previously excluded sites/sources that may have been classed as 'difficult to address' and recorded under the de minimis exemption may now have to be evaluated.

A standardised template for including compliance information in the ESOS report, generally comprising ESOS information the participant should already have available.

These changes will improve readability and cross-comparison between ESOS service providers, and support compliance auditing of submitted evidence packs by the Environment Agency.

Ricardo already provides comprehensive information in a format that is well understood meaning an easy transition for our clients to the new template.

The addition of an energy intensity metric in ESOS reports.

This metric (for example, kWh/m2 for buildings, kWh/unit output for industry and kWh/miles travelled for transport) will need to be included in the overview. Ricardo already provide energy metrics in our assessments, so the impact is likely to be limited. 

Requirement to share ESOS reports with subsidiaries.

ESOS recommendations, and next steps, will need to be readily understandable by subsidiaries within the organisation, with their contributions clearly distinguished.


This might have an impact on the way findings from energy audits across the representative sample are extrapolated to the wider portfolio of operations.

Requirement for ESOS reports to provide more information on next steps for implementing recommendations.

This is something Ricardo already does, as it is vital for businesses to understand what comes next after the opportunities are identified. 


We provide tailored support for implementation, including further investigations, designs, and acting as Owner's Consultant to support you in procuring and implementing decarbonisation measures.

Requirement for participants to set a target or action plan following the Phase 3 compliance deadline, on which they will be required to report against for Phase 4.

You need to have confidence that your ESOS provider can help you to develop a viable evidence-based target and action plan that you understand how to enact it in order to demonstrate progress from 2024 onwards.  Ricardo works with a broad range of clients at different stages of their sustainability journey to develop bespoke plans with clear actions and milestones to mark progress.

Collection of additional data for compliance monitoring and enforcement.

This will mean having to provide additional information when submitting your notification of compliance. 


We have a very strong track record of working with our clients to submit correctly completed notifications.


With the Environment Agency finding only 30% of Phase 2 ESOS evidence packs to be compliant without needing remedial work, the focus for Phase 3 is on high quality outputs that are right first time. We are pleased and proud to say that to date we are not aware of any of Ricardo's ESOS Phase 2 clients having to implement remedial actions. 
At Ricardo we're also looking further ahead. Indications are strong that Phase 4 of ESOS will go further than identifying energy savings opportunities, mandating organisations to identify decarbonisation options (i.e. their roadmap to net zero) and follow-on implementation plans to act on those options.
Our team delivers comprehensive net zero services to clients across the UK, making Ricardo an ideal partner to either get ahead of the curve, or to start your journey beyond energy savings so that you can plan for the long-term.  
A deep and realistic understanding of net zero needs expertise across a broad range of topics, including heat, power, waste, water and transport as well as application of best practice in carbon emissions data gathering, reporting and modelling. 
Ricardo is one of the few delivery partners for net zero in the UK market that brings all these skills together in one in-house team, alongside the pioneering work we are doing tackling Scope 3 emissions . Our solutions are uniquely tailored to your sector and organisation. We develop long-term relationships with our clients, and work with you at both strategic and implementation levels to create credible change. 
If your vision takes you beyond compliance and you are looking to maximise the opportunities on route to a net zero future, please get in touch to see how partnering with Ricardo's experts can help you to achieve that vision. 
Further information