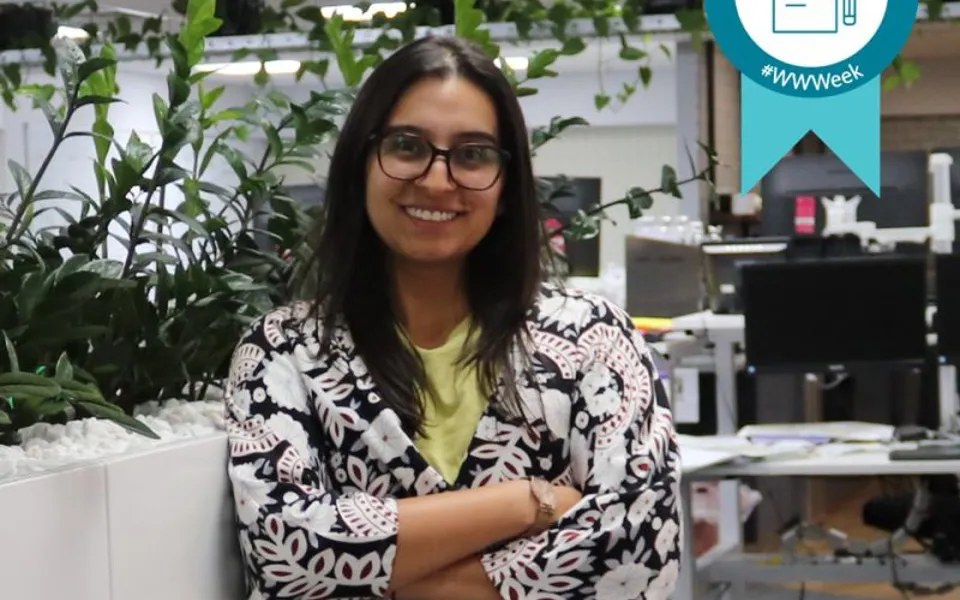 Dr Jessica Bohorquez, a senior consultant in our Water Practice team, based in Adelaide, Australia is representing Ricardo at the prestigious World Water Week in Stockholm, Sweden, and has been selected to act as a Junior Rapporteur for this event. Here, Jess explains the importance of bringing together global experts to consider global solutions to the world's most pressing water challenges, what her role as Junior Rapporteur entails, and why she is looking forward to representing Ricardo, Australia, STEM and the water industry at the event.  
World Water Week is a renowned international event focusing on global water issues, organised by the Stockholm International Water Institute (SIWI). The event typically takes place annually in Stockholm, Sweden, bringing together experts, practitioners, policymakers, researchers, and representatives from various sectors to discuss and address the world's most pressing water-related challenges. 
The primary goal of World Water Week is to foster collaboration and knowledge-sharing among a diverse range of stakeholders, all of whom are interested in water-related issues. The event provides a platform for participants to exchange ideas, showcase innovations, and explore solutions to issues related to water scarcity, water quality, water management, sanitation, and sustainable water use. 
Throughout World Water Week, Jess is honoured to have been commissioned to act as a junior rapporteur. Describing the role and what it entails Jess said: "The role of a Junior Rapporteur at the World Water Week conference is an important and engaging position that offers young professionals, students, and early-career individuals the opportunity to actively participate in the event's discussions and contribute to the reporting and documentation of key insights, outcomes, and recommendations." 
"The Junior Rapporteur programme is designed to give aspiring water professionals a unique experience to immerse themselves in the conference's activities, interact with experts and participants, and help capture the essence of the event." 
Looking at water and climate change globally, there are many common challenges around the world, but also very specific challenges in particular regions. Jess was clear about the importance of bringing together the global water industry to consider key issues, and also the benefits of enabling leading experts to collaborate and bring different perspectives to solve global challenges. She said: "I think it is important that the global water industry meets at events like this one for fostering collaboration, driving innovation, shaping policies, raising awareness, and ultimately finding practical solutions to the complex water issues facing our world. Knowledge sharing is vital. There is no reason everyone should start solving a problem from scratch when other regions might have been on that journey before." 
Ricardo's capabilities and expertise in water will undoubtedly be able to help delegates at World Water Week who are seeking not only solutions to complex challenges but also a global perspective on the water sector to understand potential repeatable solutions or learnings which can be applied from different regions. Jess advised: "I think Ricardo is in a good position to support the water industry at different levels. Our team has a lot of knowledge and experience in water policy, regulation and planning. These are all priorities for the development of the industry worldwide. And honestly, I think events like this can also help Ricardo see what is the broader market looking for to plan ahead!" 
At World Water Week, Jess will be seeking to ensure that the power of diversity to solve global challenges is fully represented. Jess herself is an Australian Government Superstar of STEM, and is always very mindful to share her experience of being an emigrant engineer, and she was clear about how she hoped to represent all these important facets at the event: "In short, by being myself! I believe sharing your own story is a very good mechanism to highlight different aspects of ourselves that makes us part of a community. The complementary approach to this would be to ask questions and learn from other people's experiences!" 
Summing up what she was most looking forward to at World Water Week, Jess said: "I am very intrigued to see how am I going to be very active while recovering from jet lag. On a more serious note, I am hoping to learn a lot! This will be my first conference that is this wide in terms of topics addressed. I want to soak up the opportunity as much as possible. I would like to see where I would like to take my career in Ricardo and with the wider Australian water industry based on these learnings."
Read Jess's daily updates and insights from World Water Week, 20-24 August, on Ricardo plc's LinkedIn channel: https://www.linkedin.com/company/ricardo-plc