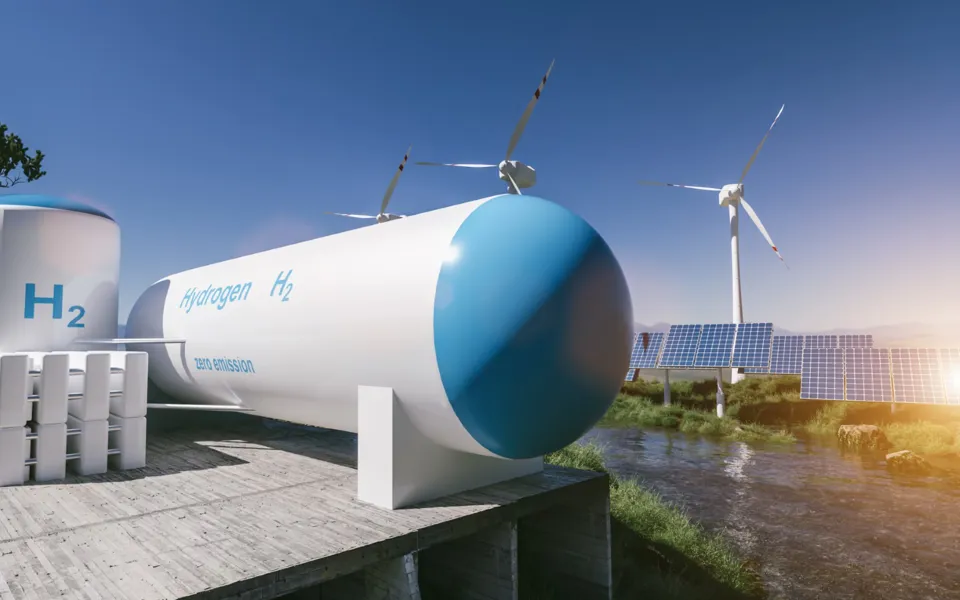 Ricardo is applying its world-leading expertise across the hydrogen value chain to develop a strategy to decarbonise energy, improve resilience, support and promote a hydrogen economy and attract investment to the region.
Ricardo, a global strategic environmental and engineering consulting company, has developed a hydrogen strategy and roadmap for Greater Brighton – the region on the south coast of England which is home to one million residents and has an economy worth 21 billion GBP per year - to support the decarbonisation of the region, attract the crucial inward investment required to achieve this, and aid progression of the local hydrogen economy. 
Commissioned by Hydrogen Sussex, the report identified 42 near-term to long-term actions to accelerate economic growth in the region by unlocking the local hydrogen economy, thus enabling Sussex to become a key component of the UK's developing hydrogen landscape. Taking a forward-looking approach, the report sets out the cross-sector collaboration required by key players in the burgeoning hydrogen eco-system in the region, drawn from public and private sector, academia, utilities, and industry associations. The report also includes a route map of strategically themed milestones to be achieved by 2030: policy and regulation; skills; infrastructure; future supply and demand growth – all of which can be achieved if each action is completed successfully. The Ricardo techno-economic and engineering experts found that with the correct focus, collaboration and action, the region has real potential to stand out within the UK hydrogen landscape and gain economic and environmental benefits from hydrogen. 
Rachel White Ricardo's Global President Clean Energy and Environmental Solutions said: "Over the coming years, low-carbon hydrogen will play a key role in reaching global and national decarbonisation targets. This is particularly true in hard-to-decarbonise sectors such as high-heat industry, heavy transport, aviation, and shipping. Hydrogen adoption can simultaneously improve air quality, support national energy security, and create a green growth opportunity. With the 500 billion USD global hydrogen investment that's expected by 2030, its clear there are significant possibilities in this growing sector. The UK Government recognises this opportunity, and at Ricardo we are proud to support our neighbours at Greater Brighton and play our part in putting Sussex at the forefront of this green energy revolution."
Councillor Phélim Mac Cafferty, chair of the Greater Brighton Economic Board, said: "There is huge potential across our region for hydrogen to become a mainstream source of clean energy. This will be of vital importance to help us kick the habit of fossil fuels. We now need to use the firm evidence to clarify our USP and draw up a route to build a hydrogen economy, building on work by Hydrogen Sussex. Given the current economic outlook, initiatives that strengthen the regional economy and protect the environment have never been more important."
"This has been a great collaboration. Hydrogen Sussex, local councils, businesses, universities, and organisations across the wider Sussex region working together to create green jobs, invest in our region and reduce our dependency on fossil fuels. Going forward, it's essential that we continue to increase investment and skills in our area. That will happen in two ways: through increased coordination, enabling smoother progress for hydrogen projects; and linking our excellent universities and colleges with local industry."
Abigail Dombey, chair of Hydrogen Sussex said: "This strategy builds on the solid strengths in engineering and innovation that we already have across the Sussex region, particularly in the maritime sector and at our universities. Hydrogen Sussex supports and promotes the low carbon hydrogen economy locally, supporting green hydrogen projects which will help to reduce greenhouse gas emissions and improve air quality."