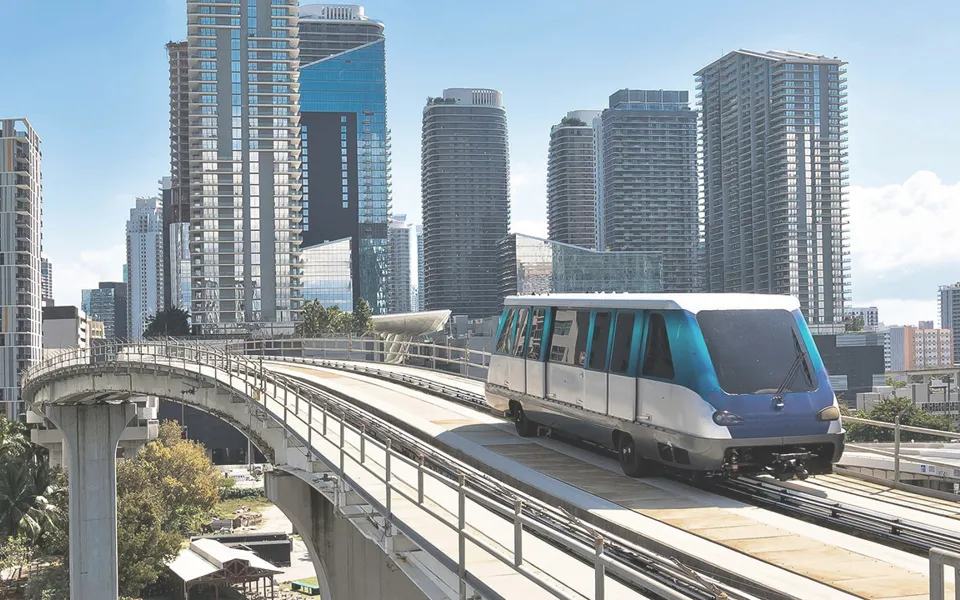 Ricardo and MxV Rail have signed a Strategic Alliance Agreement that will bring together the two rail organisations' engineering and testing capabilities to serve a burgeoning global rail and transit market.

The new alliance will leverage decades of expertise to provide project support for rail engineering, testing, investigation and performance improvement for the global rail community.

"Our alliance with Ricardo is built on shared principles around technical competency, rigorous standards, and insightful responses leading to real-world solutions in a dynamic rail environment", says Kari Gonzales, President, MxV Rail.


"Both organisations share a strong ethos of responding to the challenges faced by clients with viable, practical solutions. Together, we can contribute to the safety, efficiency and reliability of the global rail network"

Kari Gonzales (left) President, MxV Rail, with Iain Carmichael, Managing Director, Ricardo's rail business
Shared strengths in safety, systems integration and decarbonisation
MxV Rail, formerly Transportation Technology Center (TTCI), is a wholly-owned subsidiary of the Association of American Railroads and was established to support the development and safe deployment of innovative technologies to increase the safety, reliability and efficiency of the railroad industry.

The MxV Rail team offers a full suite of advisory and research services - including testing, research, consulting, maintaining standards and training - and is currently forging new partnerships to support the growing engineering and testing needs of the U.S. and global transit rail market.

It is also in the process of relocating operations to new facilities in Pueblo, Colorado, that will provide an improved capacity to streamline project management, control costs and expand offerings to suit the ever-evolving needs of the industry.

The agreement between Ricardo and MxV Rail will focus collaboration on technical areas where both organisations share strong interests, such as systems integration, safety performance and innovations that support the decarbonisation of rail transportation, including advances in hydrogen and battery powered traction.   
Ricardo's growing portfolio across North America
Following recent appointments to support Metrolinx in Ontario and skyTran in California, Ricardo has rapidly built a strong foothold in the North American market.

With this new partnership, the team hope to open new opportunities for its assurance and technical consultancy services.

"MxV Rail is a highly regarded organisation that is renowned for its specialist technical expertise", says Kirk Klug, Ricardo's Director of Business Development-Rail US.

"The new facility in Pueblo County will be a world-class base that exemplifies their commitment to investing in their future capabilities. They are the perfect partner with which to develop new services, tools and assurance plans and we look forward to building an ever-stronger relationship."



Kari Gonzales (centre) and members of the Ricardo team visit the Hydrogen (H2ICE) test cell at Ricardo's Shoreham Technical Centre