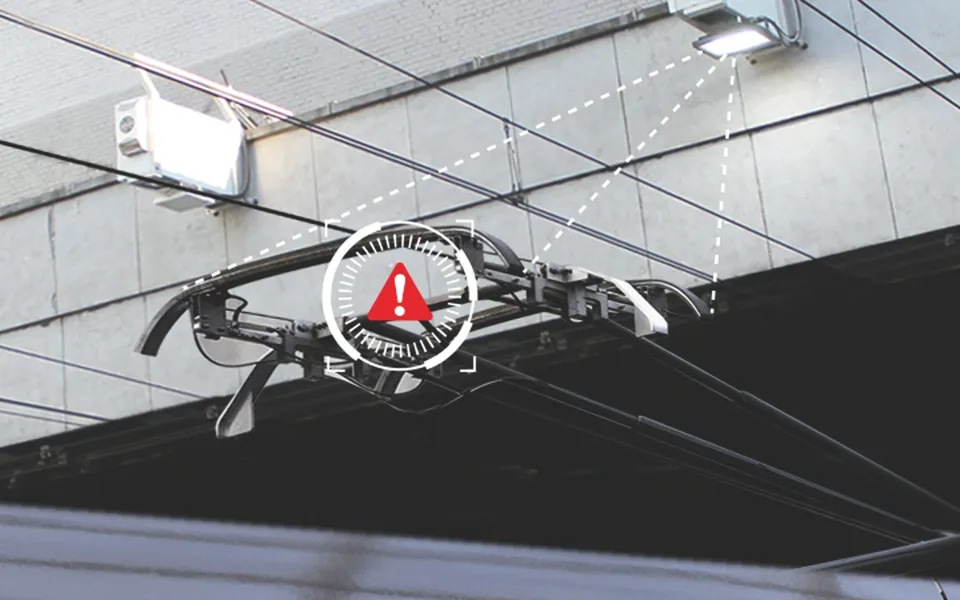 Ricardo to bring high-definition PanMon technology to North and Latin American railways
11 Jul 2022
Ricardo has formed a new Strategic Alliance Agreement with PantoInspect, a Danish technology business, to bring the PanMon pantograph monitoring technology to railways across North and Latin American.

Already used on mainlines in Europe, Australia and Africa, PanMon is a remote monitoring system that helps protect Overhead Line Equipment (OLE) by providing real-time condition assessments of the pantograph units affixed to trains on the network.

"We are thrilled to extend our relationship with PantoInspect', says Kirk Klug, Ricardo's Director of Business Development-Rail US. "PanMon is a proven, high-performing system that delivers analysis with pinpoint accuracy. It has helped lead the way in promoting cost-effective, condition-based maintenance regimes in the rail industry and we look forward to bringing this outstanding technology to a major new market".

Malte Brieting, Chief Executive Officer for PantoInspect, also welcomed the announcement: "Working alongside Ricardo we have continued to establish PantoInspect as one of the most accurate and reliable measurement solutions on the market. This agreement opens a major new territory for this technology and building on Ricardo's existing relationships in the region, we are excited about the opportunities that lie ahead".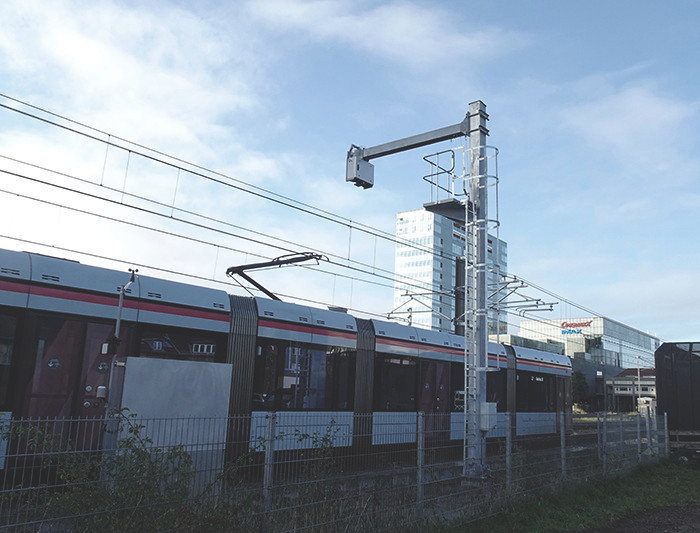 Protecting electrified networks from overhead wire failure
Defective pantographs units are a main cause of dewirements on electrified networks. A damaged pantograph can inflict significant wear and tear on OLE apparatus. In extreme cases, it can cause a tear-down of the wires, forcing routes to close for costly repair.
With PanMon, Ricardo oversees the installation of high-definition cameras and laser technology at strategic locations across a network. Positioned above or adjacent to the tracks, the units scan passing pantographs at 3,000 frames per second, capturing measurements of each unit's symmetry, pitch and yaw, as well as the condition and thickness of the carbon contact strip.

The images are digitally collated by PantoInspect, the technology developers, and relayed to network owners via cloud-based dashboards, highlighting negative trends and raising alarms when certain thresholds are breached. With their direct access to the 2D images and 3D scans captured by PanMon, maintenance teams can identify individual defective pantograph units and take action to prevent further damage being inflicted on the overhead apparatus.
"Average accuracy in excess of 99.5% across each camera site"

PanMon was most recently installed on key sections of Scotland's mainline between 2020-21, and the system is reporting with an average accuracy in excess of 99.5% across each camera site, with 50,000 pantographs scanned each month.

Under the Agreement, Ricardo can support the installation of the PanMon system on networks throughout the United States, Canada and Latin America. Our teams will manage each project from the initial planning stages to determine the priorities and objectives, through to installation, test operation and ongoing analysis support.