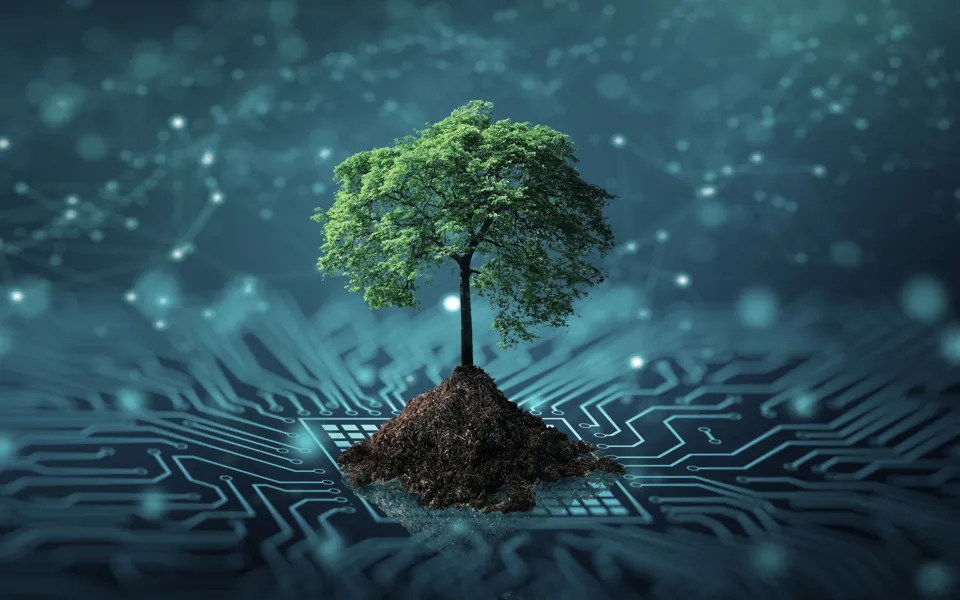 Why life cycle assessment is crucial for sustainable product and technology development
07 Dec 2021
How can you demonstrate if your products and technologies are truly green? Where should you focus your efforts to improve their sustainability credentials?

We asked Ricardo's life cycle assessment (LCA) experts about the importance of LCAs and what insights they can bring when assessing and comparing the sustainability of products and technologies.
What is LCA?
---
LCA breaks down the environmental impacts of a product (or service) into the different life cycle stages (that is, extracting raw materials, manufacturing, transporting, use phase and end of life) so that the most important impacts can be identified and subsequently mitigated.

The results of an LCA can:
Focus efforts when looking at carbon savings and resource efficiency (including water and energy).
Be used to communicate the environmental impact of products to stakeholders.
Help to target and measure the success of circular economy thinking.
Why is it important to think about the sustainability of products and technologies?
---
Sustainability is high up on the product and technology development  agenda. Alongside the moral duty to care for our environment, organisations' customers, investors  and employees now have increased awareness and expectations of the environmental performance of products and technologies. Reassuringly, an increasing number of public and private organisations in the world are responding to these pressures, pushing the development of greener products and technologies, and applying sustainability principles in their operations.

Since the Kyoto Protocol was implemented, world leaders have been promoting, albeit weakly in many cases, the reduction of greenhouse gas emissions from anthropogenic activities. Despite being of crucial importance, the cause has only recently gained the consensus needed to spread worldwide and generate tangible actions from public bodies and private organisations. The Paris Agreement in 2016 has given birth to several initiatives, programmes and standards that are currently being adopted by organisations around the globe:
Carbon initiatives (GHG Protocol, Science Based Targets initiative (SBTi) and Net Zero Strategy).
Wider programmes (Product Environmental Footprint (PEF), Organisation Environmental Footprint (OEF), UN sustainable development programmes, EU Green Deal, Circular Economy Action Plan and Carbon Border Adjustment Mechanism).
Environmental, Social and Governance  (ESG) criteria increasingly being deployed by major companies.
Climate pledges.
More recently, the 26th UN Climate Change Conference of the Parties (COP26) has asserted just how important collective global action is in tackling the climate crisis. We are not yet on track with emissions reduction targets. However, the progress made over the last few years offers a promising foundation on which to build, with new efforts to implement the above initiatives, programmes and standards to move at the pace we need.
So, carbon reduction is a vital challenge?
---
Every strategic plan for carbon emission reduction must address the problem of measuring impact correctly and identify the activities that are primarily responsible for that impact (so called 'hotspots') to enable effective mitigation programmes.

When looking into how to reduce their carbon impacts, organisations usually focus on their direct emissions (Scope 1 emissions as defined in the GHG Protocol) and emissions from purchased energy (Scope 2 emissions). They consider such things as reducing the volume of fuels burnt, transferring to less damaging fuels, decreasing energy consumed and transferring to less damaging sources (such as renewables).
Thereafter, they turn to indirect emissions addressing staff commuting and business travel (falling under Scope 3 emissions). Quite quickly, they realise the carbon embedded in a product's supply and value chain is a huge source that needs to be addressed (extended Scope 3 emissions). For the clients we have been working with over the last year, on average, their Scope 3  emissions made up a massive 93% of their total footprint .

A recent poll from a Ricardo webinar on 'How to use LCA to reduce your Scope 3 emissions'  has shown that the main drivers for tackling the embodied emissions are primarily reputation (56%), followed by client pressure (33%) and investor pressure (11%).
The audience was asked to comment on the status of their plans to tackle the assessment of Scope 3 emissions, identify a strategy and implement solutions. Quite surprisingly, 80% of the answers highlighted either non-existent or very  preliminary discussions/activities towards achieving the goal. Only 20% of the audience reported that they either have a plan in place (11%) or have started to implement solutions (8%).
You have talked about the importance of measuring embodied emissions, so why LCA?
---
It is evident that businesses now have an urgent need to measure Scope 3 emissions to allow the implementation of targeted and effective solutions - LCA is the key tool to enable this.

LCA is a standardised methodology (ISO 14040/44) that maps out emissions in a product's life cycle (diving into the extended Scope 3 emission boundary as shown in Figure 1) and calculates the environmental impact of the system throughout its supply and value chain ('cradle-to-grave' approach).
LCA not only looks at carbon emissions, but can also assess a wider set of environmental consequences (for example, acidification, human health effects and abiotic resource depletion ) to make sure that companies do not inadvertently shift burdens by improving performances against carbon and increasing impact in, for instance, the depletion of minerals or water use.

LCA is an excellent tool to:
Capture where the hotspots of such impacts are located (prioritisation).
Compare the environmental performances of products and technologies with equivalent functions.
How does your team at Ricardo support organisations?
---
Ricardo has invested, and continues do so, great resources into the LCA field. I am proud  to say that we have grown beyond our expectations – and we don't want to stop. In the last couple of years, the LCA team has evolved from three members into a structured team of over 10 people working full time on LCA projects and we are recruiting to fill more LCA roles . Additional LCA practitioners and experts from across other business units in Ricardo contribute to our LCA work. They draw on their experience in various sectors (including chemicals, automotive, waste and fuels). In fact, this is our key strength – a diverse group of individuals putting together a broad range of skills and knowledge and working in synergy.
We have mastered the technical process on the LCA tool. However,  to make it truly effective, we use clear communication with our clients and have a deep understanding of the sectors in which they operate. I am amazed at the wide range of skills and knowledge that my colleagues at Ricardo have. I am constantly benefitting from such exposure and this pool of experience across multiple sectors is definitely an added value for our clients.

As a data-based, customer-centric organisation, our primary goal is adding tangible value in each project. Furthermore, we are always on the lookout for potential areas for development (such as social LCA) to provide 360-degree support to organisations on their sustainability journey.
 
What benefits are organisations seeing from LCA projects?
---
The benefits of conducting LCAs fall under two main headings:

1.    Making informed decisions for green products and technologies
Pivotal decisions regarding a product's supply chain depend on the ability to understand the effect of different choices in the value chain (for example, in procurement and manufacturing) on the environmental footprint of the product or technology. A clear assessment of such stages enables organisations to optimise the environmental performances of products and technologies, which provides a competitive edge in the market, and avoids tardive and costly impact mitigation measures.

2.    Demonstrating sustainable differentiators through transparent claims and clear communication to customers
Sustainability plans depend on fully understanding the impact of products and technologies, and consequently being able to make demonstrable claims about their environmental performances. With transparent and science-based evidence, companies can build their reputation for sustainability, so satisfying investors, customers and other stakeholders.