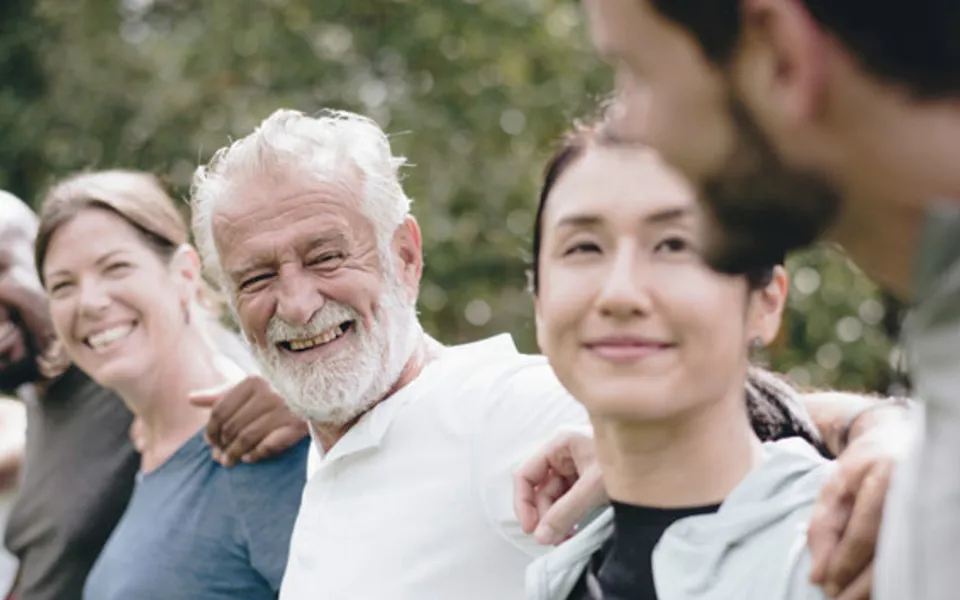 Why social life cycle assessment (SLCA) has become an essential tool for forward-looking organisations
24 Jan 2023
Organisations with strong social value credentials are increasingly being sought out by investors, customers and employees. As this recognition of, and expectation for, social value grows (as the 'S' of ESG) it is increasingly important for organisations to take an active role in managing this corporate imperative by understanding their products and services and positioning for competitive advantage with sustainable and ethical solutions.

Ricardo's globally renowned Life Cycle Assessment (LCA) team supports organisations to deeply understand and act on the environmental impacts of their products and services. They are now seeing, and encouraging, an increased uptake of social impact assessments. We asked our LCA team to explain why organisations should embrace this increasing trend and why acting now can build resilience and reap future benefits.
What is LCA and social life cycle assessment (SLCA)?
LCA is a method for assessing the environmental impacts of a product (or service) over its lifetime. It breaks the results down into the various product lifecycle stages, from raw material extraction through to the manufacturing, transport, use and end of life disposal. 


In recent years, this same life cycle thinking approach has been expanded to include the social impacts of a product, service, site or organisation. This method is known as Social Life Cycle Assessment (SLCA).

SLCA helps organisations to measure and manage social risks within their supply chains. It enables assessment and identification of social issues, which allows for the prioritisation, mitigation, targeting and the reporting of social issues in line with international best practice and in preparation for upcoming legislation.
 
The social topics covered under SLCA's vary according to the methodological choices and supply chain risks however common social topics that affect workers, users, local communities, society or other stakeholder groups include:
Poverty
Fair pay
Forced labour
Migration
Child labour
Work/life balance
Social benefits
Indigenous rights
Sexual harassment
Discrimination

Health and safety
Corruption
Access to resources
Fair trading relationships
Consumer privacy
Responsible communication
Skill development
Marketing at children
Education
Employment
What are the legislative requirements for social LCA?


Social impacts resulting from business activities are increasingly being covered by legislative requirements, particularly in Europe where the European Commission is working on the new Corporate Sustainability Due Diligence Directive (CSDDD). This directive will require large companies operating in the EU to undertake due diligence on their own activities and that of their suppliers, to identify, mitigate, or avoid any actual or potential adverse impacts of their business operations.
Non-compliances will incur fines but, more significantly, this legislation will build on the precedent already set where victims in the supply chain can take organisations to court for damages. Since the CSDDD applies to non-EU companies as well as EU companies within scope, customer requests for social and environmental information and data will not just be restricted to large EU organisations.
Beyond legislative requirements, many organisations and government agencies are also starting to factor social issues into tendering decisions. For example, the UK government now requires that 10% of tender scores are based on social value criteria.
It is clear that the political and investment pressure is building for social issues and there are several requirements for ensuring that social issues are adequately assessed, managed, mitigated and reported. In Ricardo's expert opinion the best way to do this is via SLCA. Starting this process now will maximise on the opportunities an SLCA offers and minimise risks by ensuring that the groundwork is set up and ready for when legislative requirements come into force.
What are the benefits of conducting an SLCA?
SLCAs benefit organisations by helping to:
Identify supply chain and reputational risks for early mitigation.
Anticipate and prepare for future legislation.
Address consumer and customer expectations.
Identify new or improved product, and solution opportunities.
Understand gaps and potential for improvement.
Enhance reputation and improve stakeholder dialogue.
Improve the lives of people in the organisation's wider network.
An SLCA allows you to assess the full impacts beyond your employees and the local community, to the entire value chain.
 
SLCA is a vital tool for developing strong social value credentials which can positively influence business critical issues such as workforce attraction and retention, corporate reputation, customer choice and investor support.
How does Ricardo support clients with SLCA?
Social value is a complex subject with many aspects to be considered. This is why our Ricardo social LCA experts have developed a phased road map for organisations of all sizes and experience levels, from those who are looking for help in starting to assess social impacts through to those who already have measures in place and are looking to build on and improve on existing work.



Ricardo offers a range of services based on the United Nations Environment Programme (UNEP) and Product Social Impact Assessment SLCA methodologies including:
Social Hotspot StudyOur recommended starting point involves a high-level study based on global databases to provide an early indication of the social issues in the supply chain that are likely risks based on sector and country specific data.
Data collection and data prioritisation strategy The outputs of the hotspot study are used to develop a data prioritisation strategy outlining what type of social data should be collected on each issue and practical recommendations on how to implement this.
Social LCA/FootprintFor organisations that already have good primary social data on their supply chain, Ricardo works to assess impacts beyond the supply chain. The best way to assess these impacts is via an SLCA.
Social Handprint
Once an organisation has conducted an SLCA and acted to address the impacts highlighted, a social handprint study measures the positive change from the SLCA baseline as a result of the interventions. This study measures progress towards your goals and can provide reputation-enhancing materials.
Ricardo's support is tailored to the needs and circumstances of each organisation we work with combining our depth of knowledge and experience working in many sectors including automotive, chemicals, manufacturing and food and drink.
Can you combine a social and environmental LCA?
Yes, integrating social and environmental LCAs allows you to fully understand the impact of your product/service on the environment and society. This approach allows you to develop more socially ethical and sustainable products and services which stand up to scrutiny and meet, or exceed, the expectations of your customers. Communications highlighting the positives and demonstrating how you are addressing or have overcome any negative impacts are a powerful tool to enhance your reputation with investors, customers and employees.


Combined environmental and social assessments can also advance existing activities such as sustainable portfolio assessments and UN sustainable development goals (SDG) reporting.

Ricardo has recently been supporting an organisation in the early stages of its social journey. Our experts have been working to assess the likely social impacts associated with the company's upstream supply chain for its tropical timber product. This social hotspot study is being done in conjunction with an environmental product declaration (EPD) which will be verified by a third-party (Click here for more information on EPDs) to provide a holistic overview of both the environmental and social impacts of the product.
 
From this study, the client will understand the likely social issues that affect its supply chain and will be able to begin to put in place mitigation measures to address, reduce and prevent them. Ricardo is also working with the client to understand its stakeholder priorities and develop a prioritisation strategy for collecting primary social data on the highest risk social issues.
 
The client will also gain insight into where in the product's life cycle the various environmental impacts occur and can target reduction measures accordingly. The verified EPD will provide an independent and robust overview of the client's environmental credentials and can be used to feed into wider assessment schemes such as BREEAM.
"Our business is investing in a combined social hotspot and EPD assessment in order to provide greater visibility on our products' supply chain social impacts as well the products' environmental impact. It is important for our business to be open and transparent to our customers about both the environmental and social impacts of our product and the third-party assessment by Ricardo will allow us to do this" – Client Quote
Where next for SLCA?
A lot of work has been done in recent years to simplify the 'UNEP' and 'Product Social Impact Assessment' SLCA methodologies and make them more robust in line with accepted social science approaches. However, there is more work still to be done on standardisation and agreement of social impact categories between the various methodologies. Ricardo's experts are available to help companies navigate these tricky technical aspects and determine the best methodology and methodological options for each circumstance in line with best practice.
 
Social LCA is gaining increasing attention as a method for assessing social impacts. Work is being undertaken to globally standardise social LCA methodologies and develop best practice approaches. The International Standards Organisation is currently developing a social lifecycle assessment standard (ISO 14075) which will help standardise approaches and best practice.
 
SLCA has a lot to offer as a methodology for your organisation and will help you to assess and manage social issues in your value chain. We strongly recommend you start to prioritise social value sooner rather than later to maximise on the opportunities it brings, minimise risks and prepare for it becoming a legislative requirement.
 
Please get in touch
As world leaders in LCA, we are able to help you navigate the challenging technical and methodological options involved in SLCA and environmental LCA as well as providing a wider holistic package of support by combining the skills and knowledge of other Ricardo expert teams in fields such as carbon management, circular economy, sustainable procurement, ESG reporting, energy management and more.