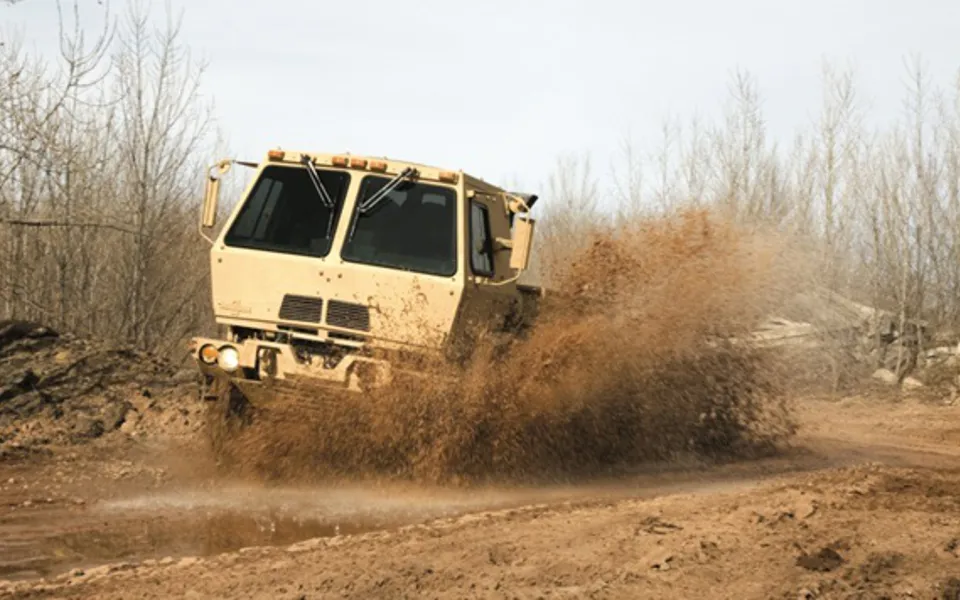 15 October 2019
Ricardo helps US Army and NCMS improve tactical wheeled vehicle readiness
Ricardo Defense – together with the National Center for Manufacturing Sciences (NCMS) – has embarked on a collaborative project to demonstrate readiness improvements for the US Army's tactical wheeled vehicle fleet, through condition based maintenance.

Commencing in September 2019, 30 tactical wheeled vehicles participating in operational training exercises at Ft. Irwin, CA, are being outfitted with devices that will collect vehicle health, usage, and operating data from more than 80 different onboard sensors. Working in collaboration with the Army's Project Manager Transportation Systems (PM TS) and Army Futures Command (AFC), this data will be provided to the Army's maintainers and engineers in order to help improve the maintenance of ground vehicles.

The objective of the 18-month pilot project, led by PM TS, is to showcase technologies and analytical capabilities that enable predictive maintenance, whereby the vehicle's condition, configuration, and operating history are simultaneously used to predict when failures are likely to occur. This approach permits more proactive and timely maintenance actions, thus avoiding downtime associated with the vehicle from being taken out of service for repair.

"Reducing downtime directly translates to improved readiness of the tactical fleet, which is depended upon to provide critical logistics support to operations," explains Jerry Sotomayor, product support manager for PM TS. "This pilot project will demonstrate the tremendous value that reliability centred maintenance modelling and predictive analytics can bring when high-fidelity, near-real time vehicle data is made available."  

At the core of this effort is the Department of Defense's (DoD) strategic initiative known as Condition Based Maintenance Plus (CBM+), which encompasses the enabling technologies, processes, and procedures focused on a wide range of weapon systems sustainment improvements. CBM+ supports real-time system sustainment decision-making based on predictive need, rather than set intervals of time.  

Ricardo Defense will provide systems architecture, engineering and integration support to ensure that data collected onboard the vehicles is made available not only to the Army more efficiently for the performance of maintenance and repair tasks, but also to the Army Futures Command engineers for data analysis using high performance computers.

"This new contract provides a wonderful opportunity for Ricardo to combine our knowledge of military ground vehicles and integrated data architectures with our long history supporting DoD CBM+ initiatives," commented Ricardo Defense president Chet Gryczan. "Ricardo is extremely pleased to work alongside our PM TS, Futures Command, and NCMS partners to help implement the Army's strategy to cost-effectively sustain its tactical vehicle fleet."
Download
Ricardo helps U.S. Army and NCMS improve tactical wheeled vehicle readiness.