Battery testing and development
Delivering industry leading battery testing solutions for all electric and hybrid propulsion systems enabling full-service battery development from concept to production.
Book a consultation with our battery testing experts
Ricardo has the hands-on experience and expert capability to support and advise customers on batteries from concept through to production and testing. Our clients rely on Ricardo's expertise in battery technology and legislation to deliver testing programmes which meet legal requirements and ensure safety, high performance and longevity.
Book a consultation
Ricardo has the capacity, facilities and capability to deliver a variety of battery testing options. Our capacity for testing is further increased by our dedicated test partners.
Time and again, our customers trust us to deliver test programmes which meet their unique requirements. We excel in all forms of battery testing capability, including our climatic battery cycling which is leading in the industry.
Our state-of-the-art facilities, together with our engineering expertise, enables our clients to take advantage of full-service battery development and testing solutions from concept from concept through to production to test.
Ricardo delivers battery research and development testing from our facilities in the UK. Here we focus on electrical characterisation testing of cells and module level testing.
For larger scale testing of cells, modules and packs, we work with our trusted partners to deliver programmes managed and delivered by Ricardo battery testing experts.
We work with clients across multiple sectors to deliver battery testing and development on wide variety of platforms, from high performance automotive to passenger vehicle.
We have supported an impressive range of OEM clients including:
Volvo
McLaren
iCoBat​ Collaborative R&D Consortium
Battery simulators covering a wide range of hybrid vehicle development needs
Bitrode 25 – 750V DC sink or source emulator:

0 – 500A current, 250 kW power rating
CAN bus communication
User programmable battery modules
Transportable – can be linked up to any Ricardo test rig
Transmission, engine or chassis dyno test cells

High bandwidth 0-60V DC, 16kW, 380A source/sink unit

Ideally suited for 48V battery, BMS and vehicle power systems development
Supports sub-system testing and development to VDA LV148 standard
Programmable battery emulation
Integrated data logging
Highly Portable (19in flight case) for use at client test facilities

2650 square foot facility located on Ricardo Detroit Technology Campus in Van Buren, Michigan
Turnkey engineering and development of complete high voltage battery pack systems with HEV, PHEV and EV capability
3 Li-Ion, NiMH capable development chambers

Thermal controls from –29 deg C to 60C.
Size is 12' by 12', enabling use of large format battery pack

V900 battery cycler and ABC150 battery cycler
Hardware-in-the-Loop system which enables advanced controls development and engineering development
High voltage instrumentation for independent measurements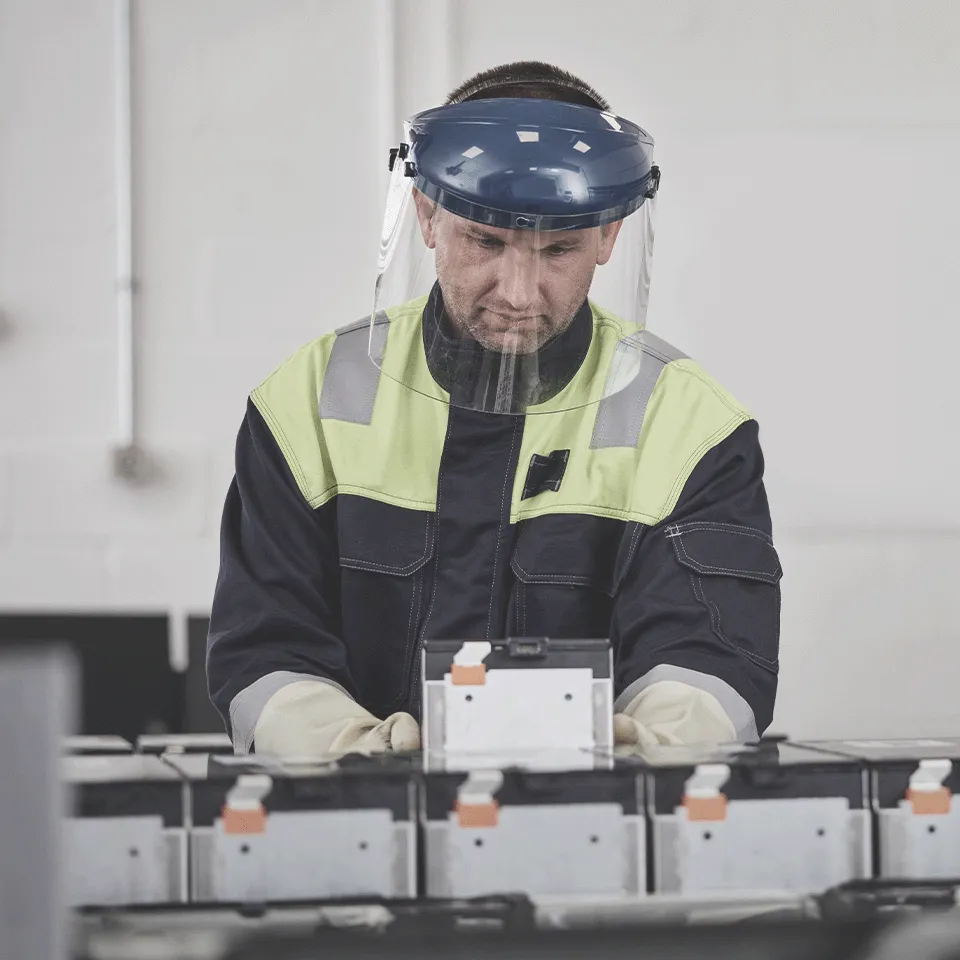 Choose Ricardo as Your Battery Testing Partner
Existing test capability for battery cell and packs
We offer our customers battery test capability meaning there is no need to invest and build your own capability resulting in quicker and lower risk than building your own.
Deep knowledge of battery testing
We have a deep knowledge of battery testing and we are happy to share this knowledge meaning that our customers can rapidly increase their own knowledge.
High specification test facilities
Our state of art facilities means better control of test parameters to deliver high-confidence test results. This results in accurate data which allows for better decision-making on battery performance.
Connected battery management system
Ricardo has developed the Connected Battery Management System (BMS) to significantly benefit OEMs and fleet operators by allowing them to manage battery health across all their vehicles.
Battery testing and development
Markets
This service is offered within the following sectors.
Battery testing and development Resources
Book a consultation with our battery testing experts
Click below to reveal the enquiry form and get in touch with our expert team about your requirements.