Scope 3 emissions management
Tackling your Scope 3 (value chain) emissions demonstrates sustainability leadership to your stakeholders, and increases your adaptability to future climate and legislative challenges
Reducing your Scope 3 emissions
Scope 3 (or 'value chain') emissions are the indirect greenhouse gas (GHG) emissions in your organisation's value chain outside of your own operations.

They include the emissions embodied in, or associated with, the goods and services you purchase, and the lifetime emissions of products you sell, as well as the more commonly known sources such as employee business travel and commuting, third party transportation services, water consumption and waste disposal. Scope 3 also includes more niche areas such as emissions from your leased out buildings and vehicles, franchises and investments in third parties.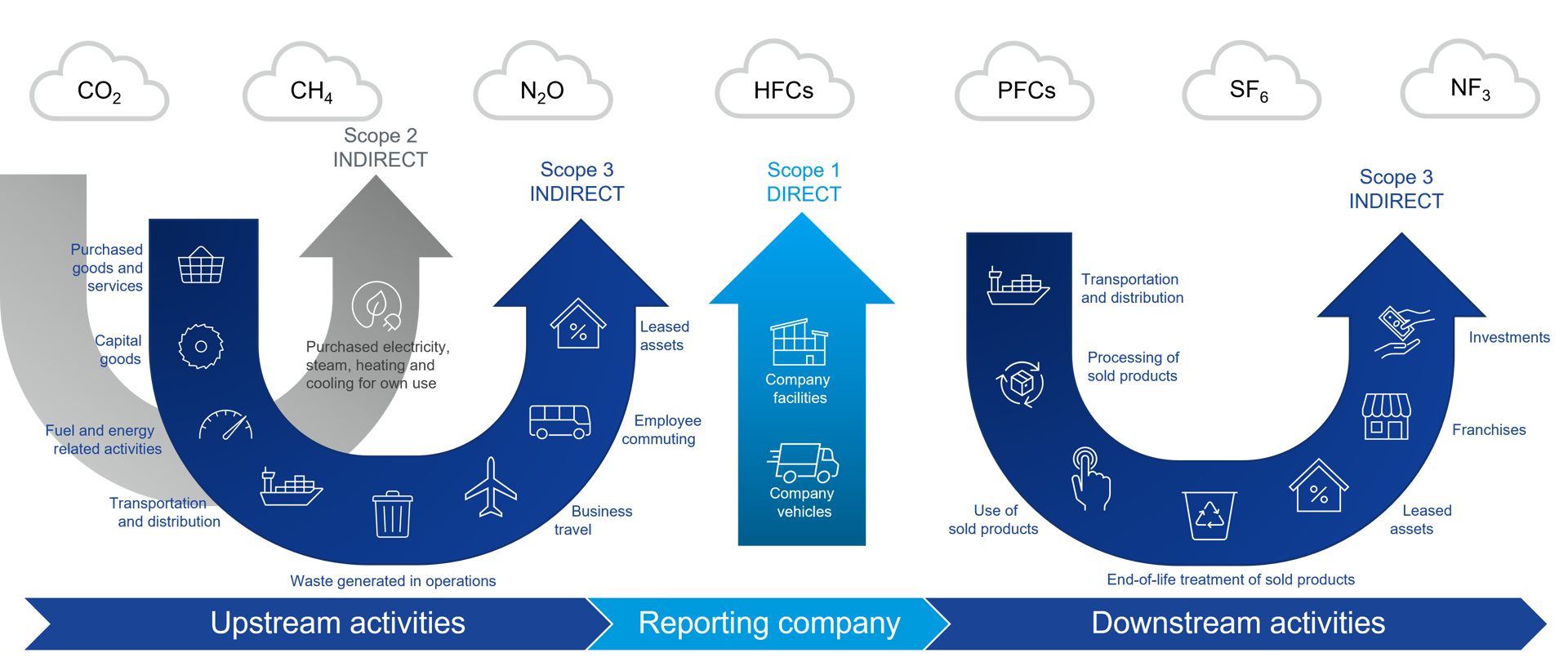 Enlarge in new window
Scope 3 emissions are always the Scope 1 and 2 emissions of others. As such, targeting Scope 3 emissions is not just about reducing your organisation's own emissions, it's about supporting your suppliers and customers as part of the global drive towards a low carbon future.

Your Scope 3 emissions can account for up to 90% of your organisation's greenhouse gas impact.
The globally recognised approach to measuring and reporting Scope 3 emissions is the GHG Protocol Corporate Value Chain (Scope 3) Accounting and Reporting Standard. For each category of emissions, there are several possible methodologies to follow, the selection of which depends on data availability, reporting and tracking intentions, and materiality of the emissions category.
To start with, key categories such as purchased goods and services are typically calculated using spend-based carbon intensity conversion factors, showing that the more your organisation spends, the greater your carbon emissions will be. This implies that to reduce GHG emissions, your organisation must reduce spend. This is often incompatible with business growth and also fails to reflect the real emissions of your own value chain.

To move on from this approximation technique, where possible, we calculate a value-chain carbon footprint using methodologies that are specific to your suppliers and their activities. This better highlights your carbon hotspots so that you can pursue effective carbon reduction, while continuing to grow through sustainable procurement and supply chain engagement.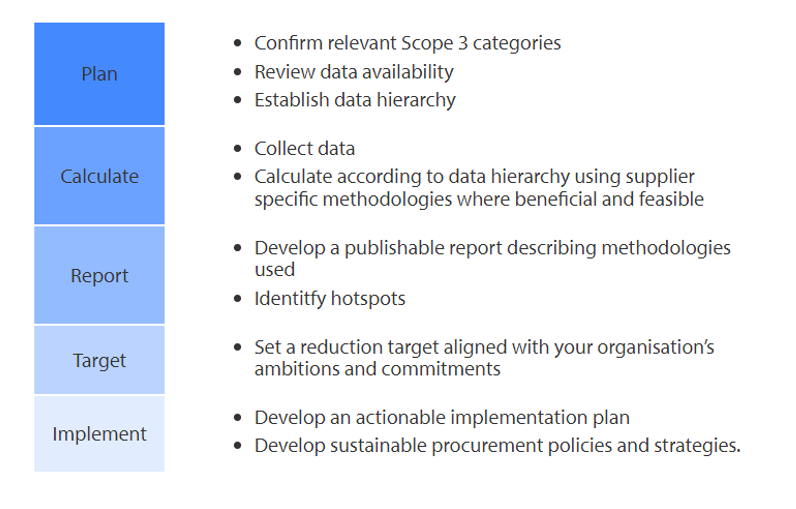 Ricardo has the expertise and experience to help you drive down emissions across your value chain. Whether it's conducting life cycle assessments (LCAs) to identify the key hotspots in your product's lifecycle, or helping you to develop sustainable procurement policies to tackle upsteam emissions, our dedicated team of experts are here to help.
By carrying out Scope 3 emissions inventories and LCAs, Ricardo has helped hundreds of organisations understand the environmental impacts across their value chain. Our tried-and-tested approach enables you to fully understand those activities that your organisation should address to achieve the greatest impact on your Scope 3 emissions.

Using our sustainable procurement and supply chain engagement expertise, we will work with you to develop practical decarbonisation strategies that target those key areas. We will help you to develop policies and practical initiatives to drive down your value chain emissions and align sustainability with growth.
As supply chains become more complex organisations must develop agile and resilient solutions to procure goods and services that meet the needs of today but are also designed to adapt to future opportunities and requirements.

Ricardo's experts have been offering world-class sustainable procurement solutions for many years. Our knowledge and experience means we are perfectly placed to deliver flexible solutions that fit your needs and legal requirements helping you to drive evolutive, adaptable and sustainable procurement.

Procurement is not only a powerful tool in driving down an organisation's spend, increasing efficiencies and value derived from contracts, but also in delivering on sustainability policy areas such as net zero, economic regeneration and social value.
Sustainable procurement aims to adopt positive and ethical practices that will benefit the world and communities around us as well as your business.

A strong sustainable procurement strategy is a vital tool to tackle your Scope 3 emissions allowing you to secure sustainable goods, materials and services entering your organisation which may then reap further environmental benefits down your value chain such as reduced emissions, extended life of products and recyclability, all contributing to a more circular economy and demonstrating progress to your ESG commitments.

From analysis and review, through planning, to stakeholder engagement, training and implementation, our sustainable procurement offering is flexible. We can design a package that fits your current needs, is adaptive to future requirements and helps you to achieve your sustainability goals. Using our in-depth knowledge and considerable experience, our team will help you find and implement the right approach for your organisation.
Stages of support include:
Evidence collection and sustainability assessment
Supporting strategy and alignment
Implementation
We can support you through any or all of the stages of your sustainable procurement journey as a targeted project or as part of a wider sustainability programme.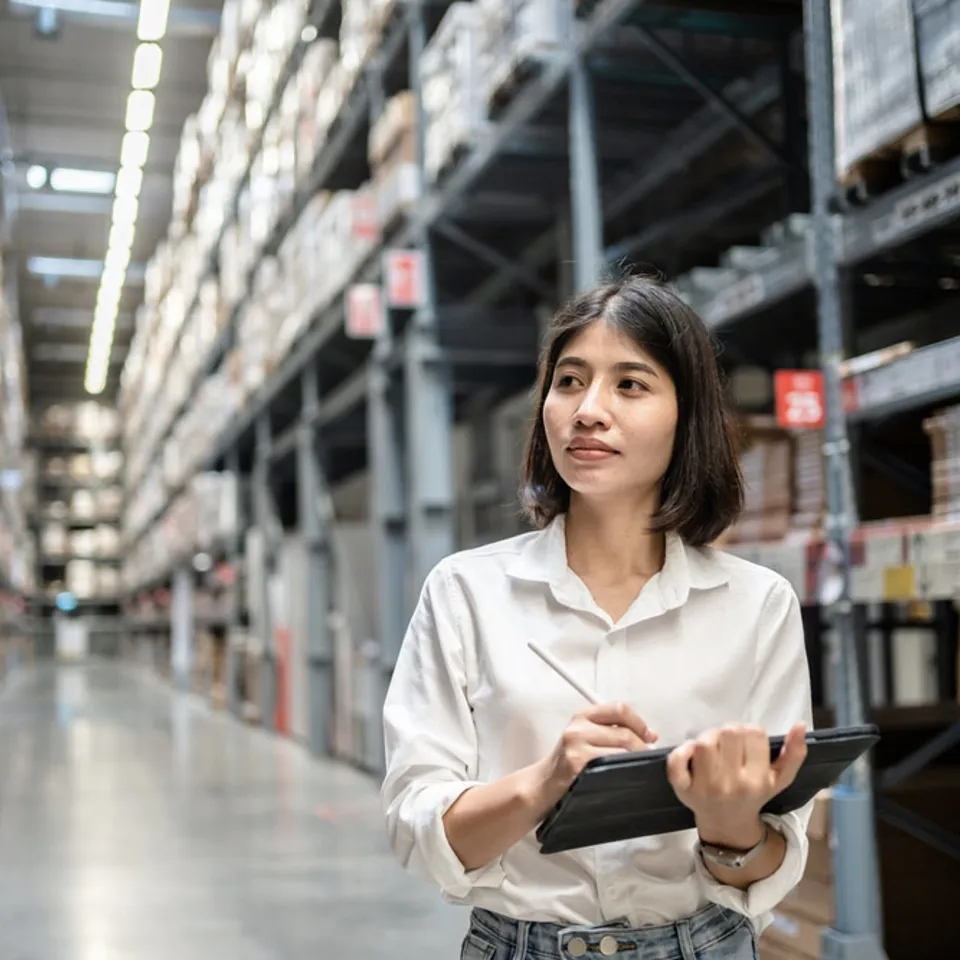 Bespoke support for your organisation
We can support you no matter where your organisation is on its value chain sustainability journey.
Baseline
Calculate your Scope 3 emissions based on information specific to your supply chain and business.
Strategy
Develop a deliverable emissions reduction strategy that meets your needs and ambitions. As well as aligning Scope 3 emissions reduction with an existing net zero roadmap.
Target setting
Set a net-zero or other decarbonisation targets and support your application to the Science Based Targets initiative (SBTi) should you wish to formally validate your ambitions. Including identifying projects and policies needed to achieve your ambitions.
Implementation
Full support for implementation of your net zero strategy for scope 3 emissions, including communication and engagement with your value chain.
Working with M2030 for a comprehensive solution
Ricardo's vast experience in corporate decarbonisation, net zero strategy development and product lifecycle assessments in combination with Manufacture 2030's robust supplier engagement, reporting, and carbon reduction management platform provides large and complex organisations with a powerful solution for decarbonising supply chains.
Scope 3 emissions management
Markets
This service is offered within the following sectors.
Scope 3 emissions management Resources
Meet the experts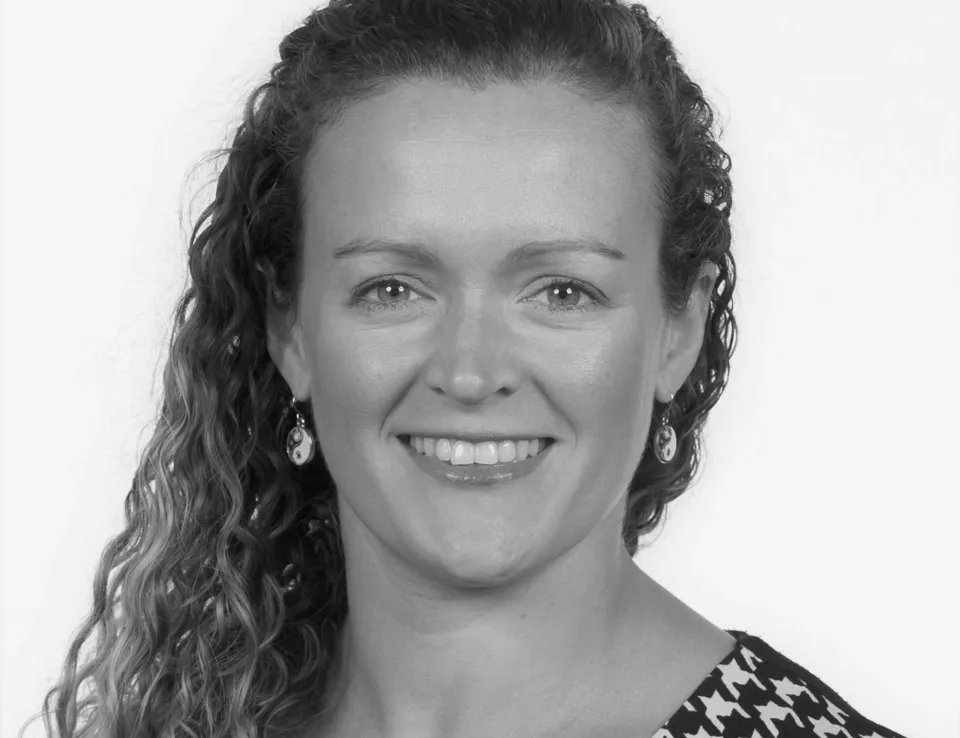 Erika Rankin
Carbon Management Technical Lead
View bio
Contact us
If you want to demonstrate sustainability leadership by tackling your Scope 3 GHG emissions or you have any questions on the topic, please get in touch.