Delivering bespoke hardware and software calibration programmes for original equipment manufacturers (OEMs) and tier 1 suppliers.
Future-forward control and calibration programmes
Our control and calibration services are ensuring that our clients meet the attributes that they are targeting on the transition to new forms of propulsion systems and technologies. We can lead calibration programmes as turnkey providers or specific functional ownership with delivery capability across all transport market sectors.
Book a consultation
We offer control and calibration services including:
Emissions and fuel economy
Refinement (noise and driveability)
Diagnostics (OBD and service diagnostics)
Performance improvement
Propulsion system durability
Ricardo offers flexible, multi-skilled engineering capability using advanced tools and process to compress timing.
Our advanced engineering programme understanding combined with state-of-the art virtual methodology enables rapid capability demonstration, reducing cost and speeding up delivery time for our clients.
We deliver turnkey programme delivery which combines calibration expertise with issue resolution capabilities (8D).
Our independent expert knowledge is backed up with analytics capabilities and broad reaching experience of EMS software, electronics and mechanical systems.
We offer a flexible approach to control and calibration that is truly bespoke to the requirements of our clients, from turnkey delivery to off-the-shelf solutions.
We work with OEM and Tier-1 supplies across the transport industry. Our multi-sector capability enables us to deliver control and calibration programmes across a range of platforms, from aerospace to passenger car.
The next major wave of European vehicle emissions regulation presents a significant challenge for the automotive and commercial vehicle industries.
Our control and calibration team have been at the forefront of developing methodologies and techniques to measure emissions to Euro 7 emissions regulations and have actively helped to shape the Euro 7/VII legislation through R&D projects.
Our ICE and Calibration engineering experts are supporting customers in readiness for the new emissions standards by assessing current products and development of future products to meet these standards. This includes future emissions testing, hardware selection testing and control technologies, including sensitivity studies to control new pollutants.
Contact us for more information about compliance with Euro 7/VII standards.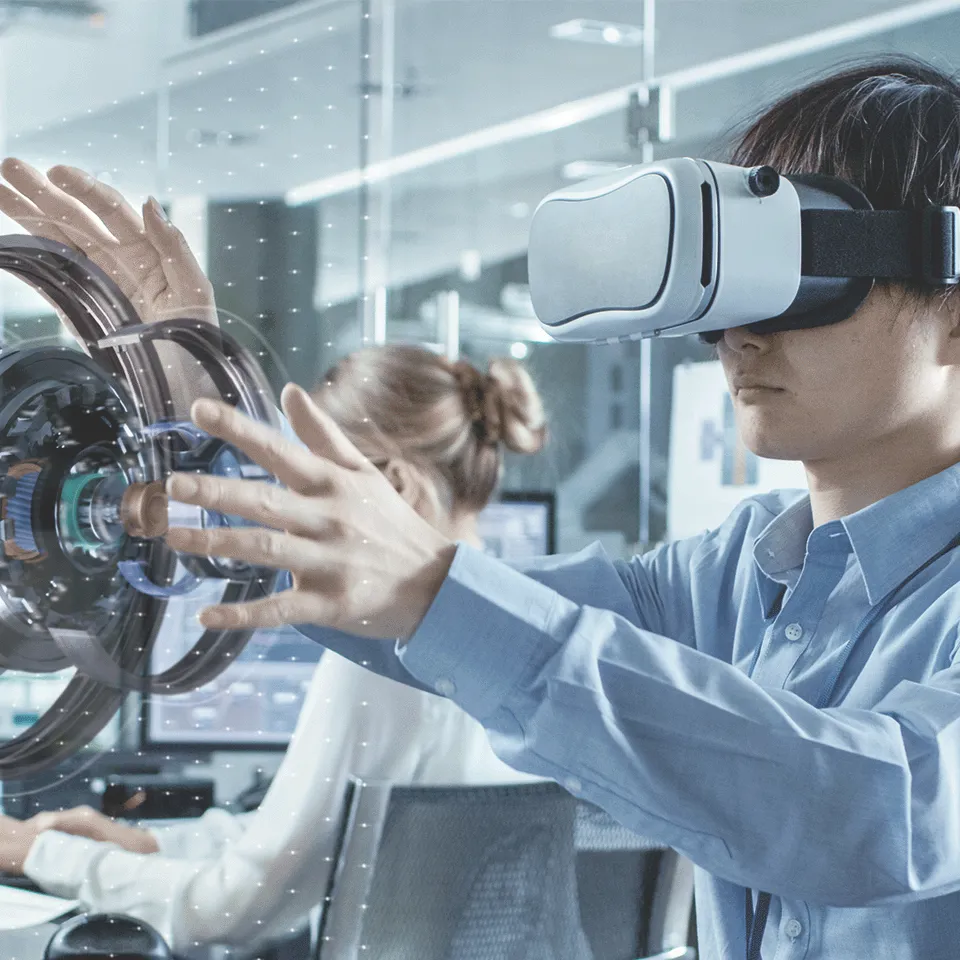 Make Ricardo your control and calibration services
Our innovative calibration solutions offer impressive efficiency benefits and can be delivered flexibly to your project's requirements.
Virtual system models
We use digital engineering capability to complete calibration before hardware is available, saving our clients time and money during the product development and testing process.
Workflow automation
Our workflow automation processes reduce testing by 40-80 per cent through automation and Cloud technology.
Machine learning
Our machine learning capability achieves optimum calibration with 30 per cent less effort.
Flexible approach
We provide turnkey delivery or off-the-shelf solutions to our clients, delivering a service which is bespoke to their requirements, timescales, and budgets.
Control and calibration
Markets
This service is offered within the following sectors.
Control and calibration Resources
Book a consultation with our control and calibration experts
Click below to reveal the enquiry form and get in touch with our expert team about your requirements.