Our solutions use geofencing and electronic horizon technology to enable hybrid drivers to benefit from improved fuel economy, whilst also ensuring fewer harmful emissions are produced when in low emissions zones.
30% reduction in harmful emissions and a 7% fuel consumption improvement
Smart emissions control adapts hybrid vehicle energy management systems in real time and changes vehicle behaviour in ringfenced low and ultra-low emission zones. Demonstrating up to a 30% reduction in harmful emissions and a 7% fuel consumption improvement, we can directly improve air quality whilst also improving vehicle efficiency.
Book a consultation
Local councils can improve urban air quality in ultra-low emission zones with our solution, whilst also unlocking critical data about hybrid vehicle operations and performance. Our solution can ensure compliance and also generate revenue from the huge number of plug-in electric hybrid drivers who utilise it.
Vehicle OEMs need to adapt in order to comply with the increase in zero emission operations in cities worldwide. Leveraging real world data to drive operational improvements will allow OEMs to bridge the gap to fully zero emissions solutions. Embedding Ricardo's geofencing solution will also further improve performance dynamically for end-users. 
Fleet operators are facing increasing prices for fuel costs and logistics. Our smart emissions control technology provides a practical solution to increase fuel efficiency via the energy control management system. By utilising a smartphone application, it is possible to retrofit the solution into existing fleets to realise the benefits immediately.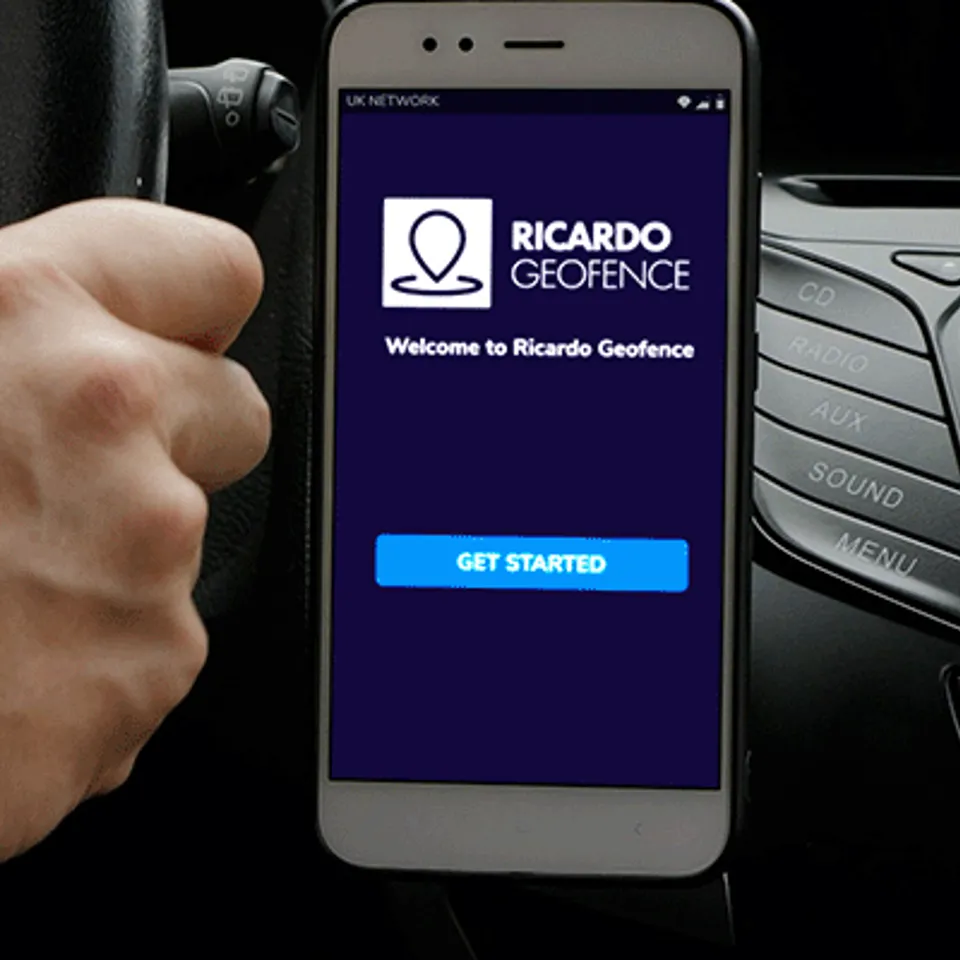 Why Ricardo for Smart Emissions Control?
Tailored delivery
We map our proven solution to your challenge and propose the most effective way of achieving it, whether you're looking for improved efficiency, cleaner air in urban areas or emissions compliance.
Extensive engineering experience
Ricardo has an unrivalled depth of knowledge in software development for emissions control, from development to implementation.
Global technical centres
Our expert team can support you globally from our worldwide footprint of technical centres and offices.
Capability
Our expert team have proven hardware and software capability. Our geofencing solution can be delivered using a smartphone application or through bespoke retrofitted technology.
Smart emissions control
Markets
This service is offered within the following sectors.
Smart emissions control Resources
How can vehicle data be used to improve air quality in cities?
Read article
Improving efficiency in trucks with vehicle co-simulation, electronic horizon and connected control strategies
Read blog
Book a consultation with our experts
Click below to reveal the enquiry form and get in touch with our expert team about your requirements.