Our benchmarking service delivers robust technical and commercial comparisons, supporting customers to develop a more competitive future product strategy. We provide our clients with key insights on competitive product features, technologies, and costs to assist in target setting throughout the product lifecycle, from portfolio planning to field service.
Developing robust and competitive future product strategy
As a benchmarking leader in the automotive and transportation industries, we synthesise comparisons of the trade-offs between a product's features and functional capabilities in relation to its size, weight, and/or cost to identify opportunities for optimisation to improve our clients' market competitiveness. We have established proprietary methods for evaluating and assessing highly engineered, serially manufactured products.
Book a consultation
Our benchmarking services including design, cost, individual components to complete systems, powertrain performance and emissions and Noise, Vibration and Harshness. 
We offer clients broad ranging independent product knowledge, engineering expertise and benchmarking test and evaluation facilities for engines, drivelines, transmissions, battery systems and vehicles.
Ricardo has world-class capabilities to benchmark hybrid and electric vehicle systems, with a broad range of engineering expertise and an extensive internal database for comparison against benchmarking reports from other class-leading systems. Our benchmarking reports and test and evaluation facilities ensure our clients have the information and platform they need to launch a competitive vehicle into the booming hybrid and electric vehicle market.
Our capabilities combine our expertise and experience in engineering and business, including:
Leveraging in-house technical experts in all areas of transportation equipment who are familiar with the latest developments in technology
Developing statistical cost modelling to generate market price estimates based on feature sets, manufacturing location, production volume, and commodity cost
Creating virtual production processes and determining variable cost and investment based on world-class manufacturing process simulation tools
Evaluating a company's relative cost position and identifying opportunities for improvement
Revealing Best-In-Class component designs, features, technology sets, and estimated costs
Identifying part consolidation and functional performance improvement paths
Understanding opportunities for new materials or manufacturing techniques
Our unique approach combines:
Acquisition of competitive components, disassembly, imaging, examination, and testing
Analysis of competitive components, feature set(s), technologies, manufacturing methods, and costs
Passing of all benchmarking data through a rigorous validation process, wherein each input is scrutinized and validated using both logical and statistical tests
Product teardown and expert technical analysis with a comprehensive evaluation of a product's design execution
Performance of 'top-down' and 'bottom-up' cost calculations to increase understanding of a product's cost structure
Development of clear comparisons between like components to inform clients on the key attributes for competitiveness
Broad ranging product knowledge, engineering expertise and benchmarking test and evaluation facilities for engines, drivelines, transmissions, battery systems and vehicles
Access to extensive internal Ricardo databases of benchmark information including many off-the-shelf reports on market-leading products.
Evaluation against the processes and design guidelines of Ricardo's world-class in-house design team
Technical commentary by experienced engineers
Independent of any OEM, supplier, technology etc.
Choose only what you want, no subscription fee
Arrange meeting at Ricardo UK sites to view the hardware etc. and discuss the report with the engineers who conducted the study and wrote the report
Consortium members (where applicable) can influence future benchmark priorities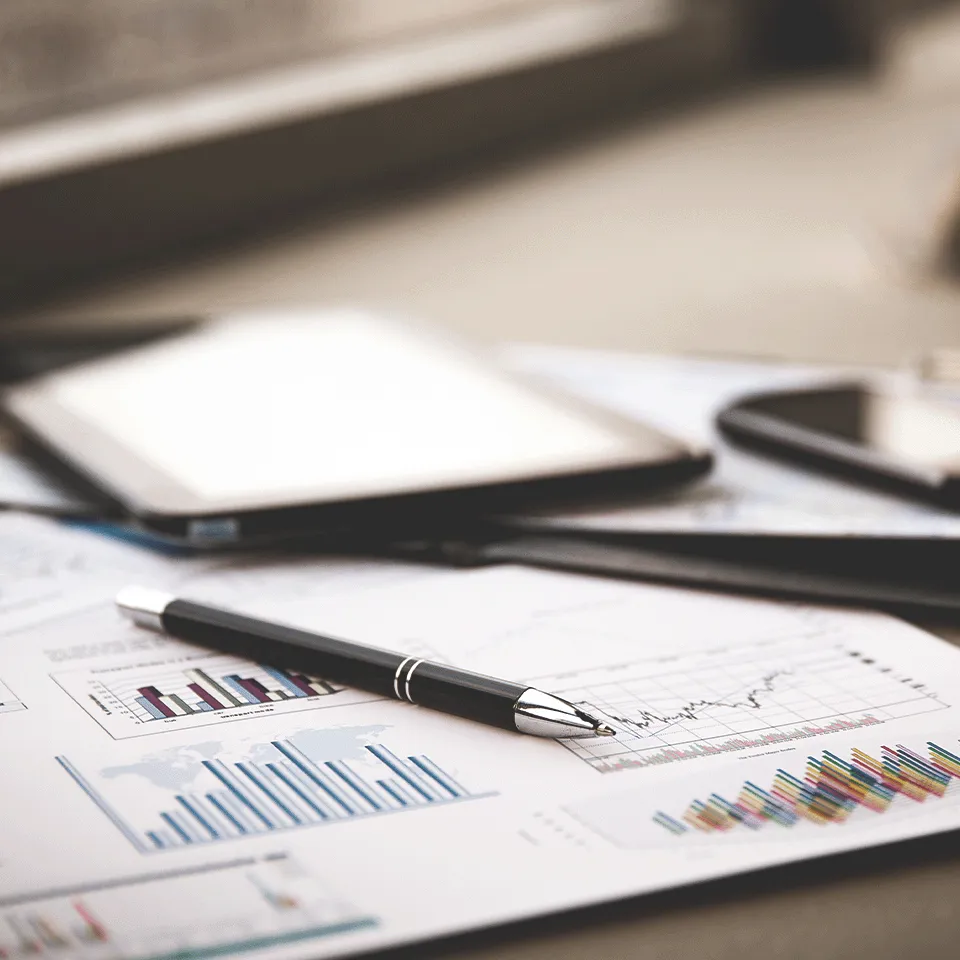 Benchmarking services
Markets
This service is offered within the following sectors.
Benchmarking services Resources
Book a consultation with our benchmarking experts
Click below to reveal the enquiry form and get in touch with our expert team about your requirements.