Rail engineering and operations
Expertise in critical and complex railway systems
Rail consultancy services
We work with rail operators, infrastructure managers and manufacturers to ensure railways deliver the highest possible value to our communities.
In-depth knowledge
We have over 400 railway specialists based in 15 countries working on projects across four continents.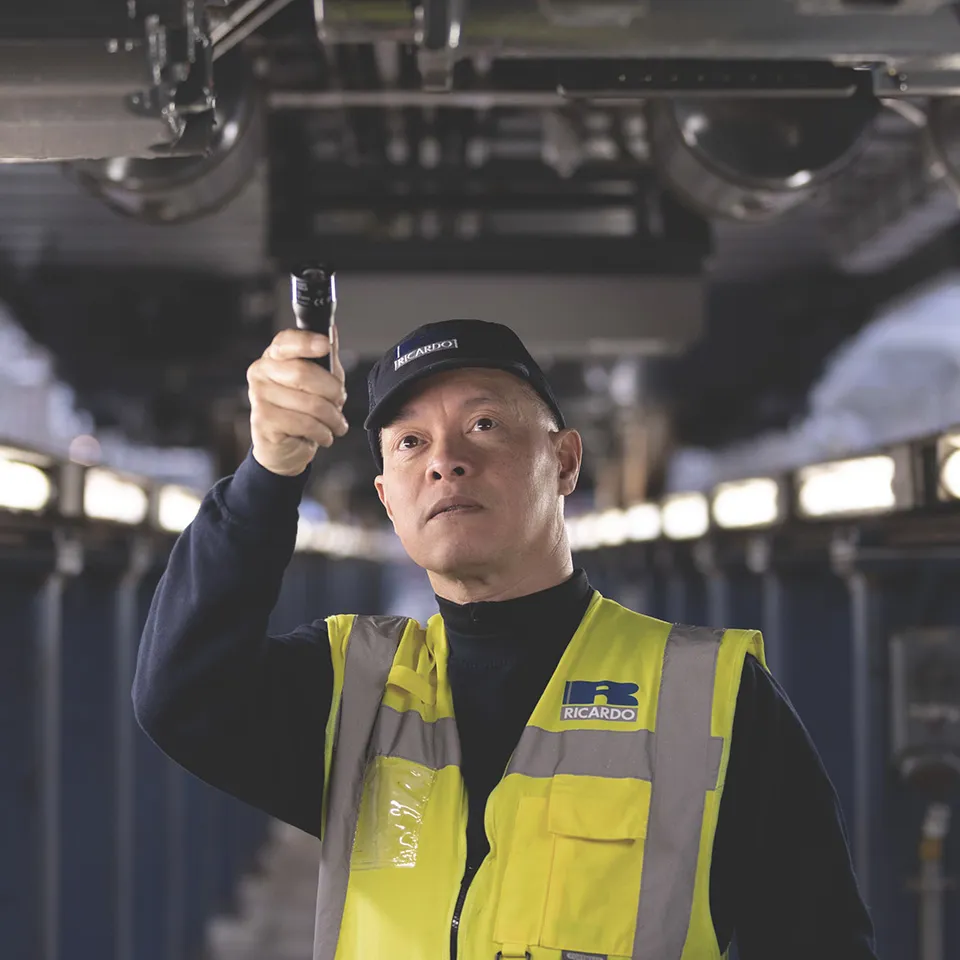 Capabilities across all disciplines
From rolling stock to operational planning, we support a large client portfolio through each phase of the project life-cycle.
Railway systems engineering
By applying the systems engineering techniques set out in recognised standards such as ISO 26702, we will help you control project risks and provide assurance that you are focused on achieving your intended outcomes.
Specialist areas - such as Requirements management, Functional Safety, RAMS and Human Factors - can be provided individually or as part of a multi-discipline 'package' of support throughout the lifecycle of your project.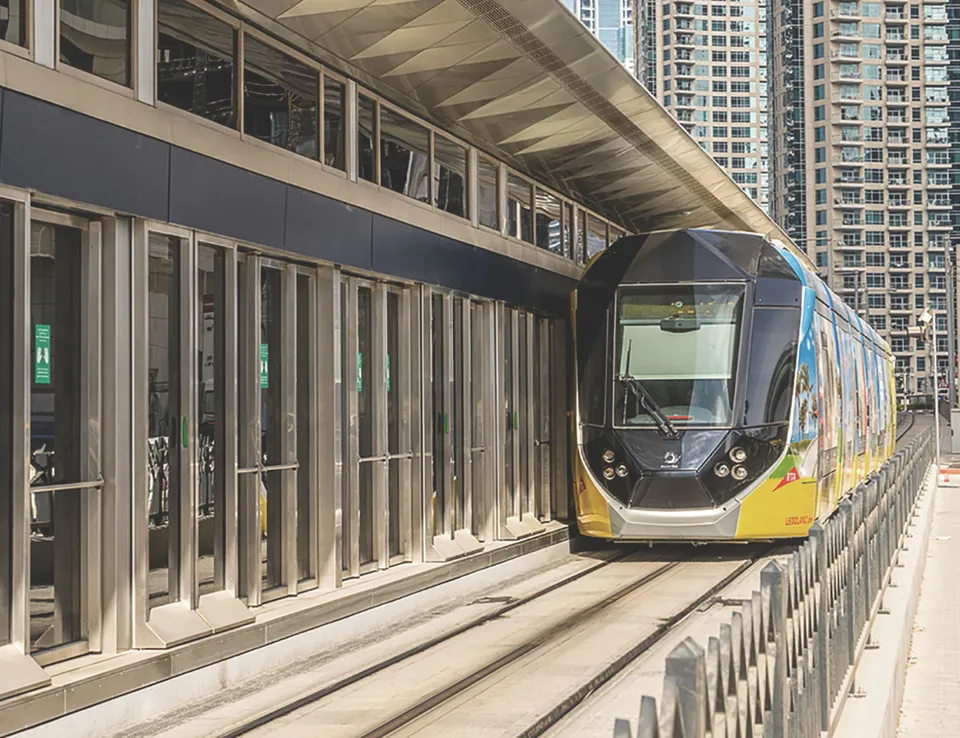 Electromagnetic compatibility (EMC) is an area of significant importance as it can lead to system breakdowns, reduced reliability and degraded safety standards. Our EMC specialists work with client safety engineers to ensure all issues are appropriately addressed.
We can support you with the definition, allocation and ongoing tracking of requirements within complex projects. Applicable through all phases of the lifecycle, our support is often called upon to help project teams apply a structured systems approach, such as EN50126 or equivalent.
We support all aspects of planning, implementation and reporting of safety requirements applied to specific railway products, subsystems or entire networks. Working in close partnership with your teams, we will ensure your projects apply principles based on the requirements provided in standards such as EN50126.
Our rail experts bring experience of working with railway operators, manufacturers and regulators throughout Europe and Asia. Previous assignments include the design of vehicle interiors, optimisation of customer service hubs, passenger wayfinding, behaviour modelling, workload assessments and human-machine interaction audits.
Find our more about our Human Factors support
Our Digital Resilience service helps clients across the rail industry to understand the security implications of digitally connected systems and then protect against incidents that could inflict significant costs and disruption upon their organisation.
Learn more about our Digital Resilience service
RAMS (reliability, availability, maintainability and safety) is a specialist discipline – as detailed in the international standard IEC 62278 - that delivers efficiencies by establishing processes to monitor performance and take proactive steps to address emerging problems. It can be utilised across every aspect of the rail sector, from the manufacture and integration of new rolling stock, to the daily operations of an entire network.
Operations and maintenance
We can support your teams across a wide range of assignments, from asset condition monitoring to cyber security, adding value by focusing on outcomes rather than simply applying technologies. And in every instance, we will work in a spirit of partnership, ensuring your teams understand how the techniques can be shared throughout your organisation.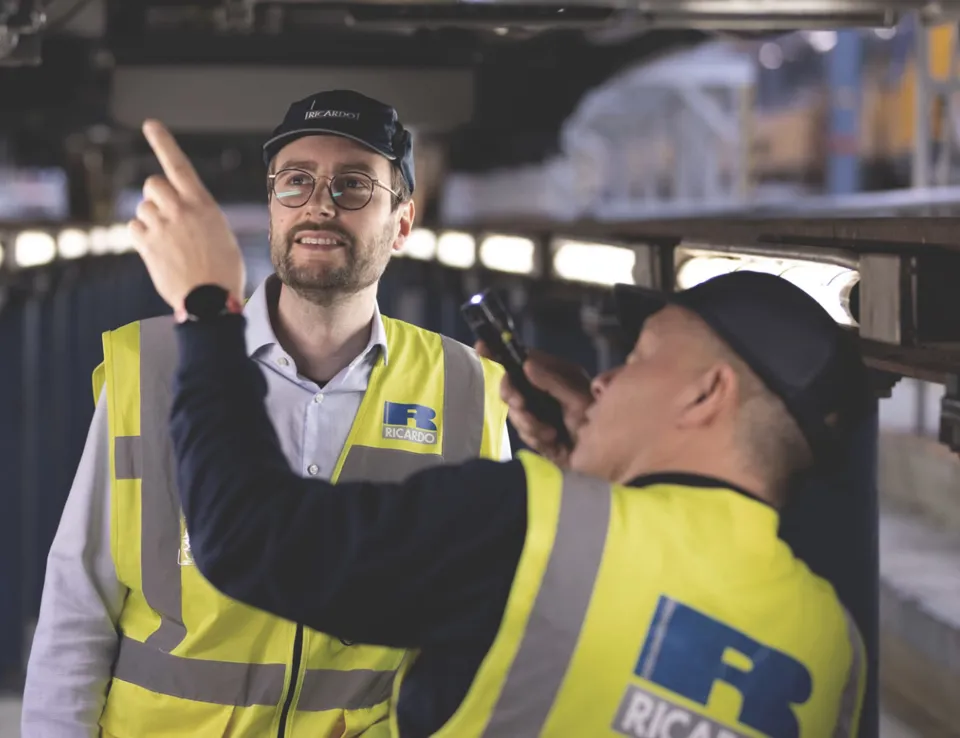 We help rolling stock owners and operators maintain a round-the-clock understanding of the condition of their fleets, allowing them to make more informed decisions about maintenance interventions and investment priorities.
Find out more about our rolling stock asset management expertise
By applying innovative, cost-efficient methods of data collection - such as using in-service trains rather than dedicated measurements vehicles - we deliver real-time intelligence direct to maintenance teams, with customised dashboards featuring location maps, diagnostics readings, photographic evidence and 3D models.
Learn more about our asset condition monitoring platforms
Condition Based Maintenance (CBM) is a strategy for undertaking maintenance tasks based on the actual condition of a system or component, rather than following a fixed window or mileage-based regime.  It makes use of data provided by systems and components, such as monitoring information. 
Whether for fleet management or track infrastructure, we'll help you determine current asset maturity levels and organisational processes, then guide you through defining your strategy, objectives and development roadmap, implementation of hardware and software, and the introduction of a validation regime.
Our teams offer expertise through every step of the procurement process, ensuring your requirements are communicated to the market and final products meet your expectations.
Find out more about our rail procurement services
Rail design and engineering
Few organisations can match the full range of engineering capabilities offered by the Ricardo group. From requirements capture through to design, in-house manufacturing and approvals, we offer end-to-end support that provides confidence your project is progressing on time and to the agreed budget.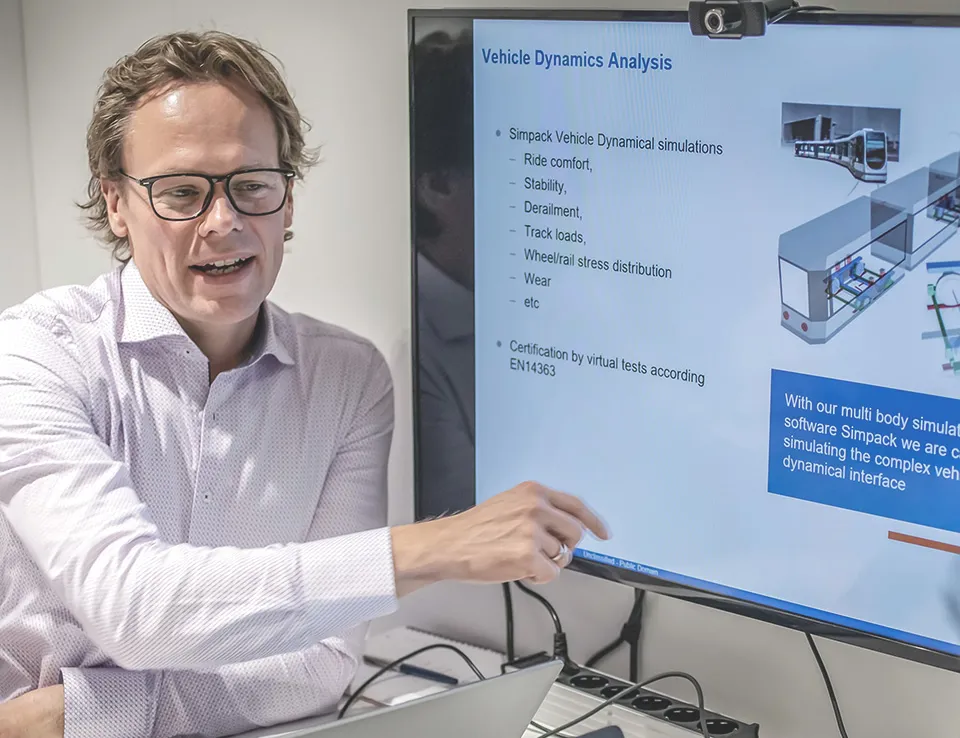 Our award-winning design and engineering team has a proven record of delivering innovative, cost-effective solutions across all forms of rolling stock. Previous assignments have included multiple units, locomotives, coaches and freight vehicles, ranging from full bodyshell design to interior refurbishments.
We also design bespoke components and subsystems such as bogies and under-frame equipment, and have experience of engineering complete turnkey projects, ranging from powerpacks for DMUs through to large locomotive engines.
Our experts provide a range of specialist guidance and technical support including:
Migrating legacy systems to ERTMS and CBTC
Development of safety arguments and Safety Cases 
Feasibility analyses, tender preparation and contracting
Advice on relay-based and solid-state interlocking applications
Application engineering for novel systems and equipment
Project engineering support for re-signalling 
Signalling infrastructure condition assessment
Learn more about our signalling and train control expertise
We have over 50 years' experience of delivering cleaner, more efficient engines for rail clients and today we offer a complete range of bespoke engine solutions across the full product life cycle, including market driven specification, modernisation and upgrade of equipment, niche manufacture and in-field support.
Using in-house facilities, we can design, test and manufacture complete rail drivelines and transmissions under one roof, with a proven record of producing drivelines that are at once lighter, quieter and more efficient, yet also more powerful and durable.
Learn more about Ricardo's driveline and transmission expertise
We offer expertise in noise and vibration within the rail environment, bringing deep knowledge of standards and regulations (TSI, ISO standards, codes for environmental impact) to ensure compliance with requirements under all circumstances. Services include design advice, measurement, prediction modelling and troubleshooting.
Learn more about Ricardo's specialist noise and vibration service