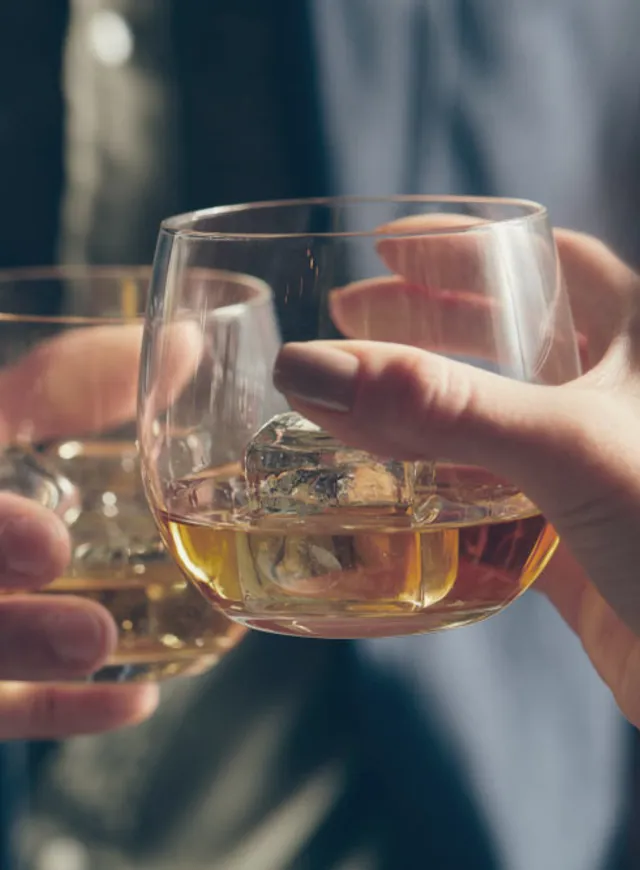 Award-winning whisky maker Whyte and Mackay raises a glass to a net-zero future

When James Whyte and Charles Mackay launched their whisky business in Glasgow in the 19th century, the last thing on their minds was creating a net-zero business. But as the award-winning Scottish whisky company has evolved, so have its sustainability goals.

With a target of reaching net-zero by 2040, in line with Scotland's national ambition, Whyte and Mackay sought the help of the 500+ consultants, technical experts and scientists at Ricardo to help map out a plan.

Ricardo's previous experience working with the Scotch Whisky Association and other major drinks brands meant we were uniquely positioned to support Whyte and Mackay.


The globally renowned whisky producer has been producing whiskies and other premium spirits across five Scottish distilleries since 1844.

Whyte and Mackay had begun their sustainability journey however, they needed support to evaluate the current status of their carbon reporting performance and guidance on moving forward.
"As whisky makers our expertise is in the production of incredible Scotch, from acorn to glass. We looked to Ricardo to provide specialist capability, and enable us to frame the next chapter in our journey, leaning on their unrivalled expertise in this space. Successful sustainability projects need trusted partners and together we have delivered initiatives that will help us deliver against our vision for a sustainable future as whisky makers." – Shane Healy, Distilling Director, Whyte and Mackay
Ricardo provided Whyte and Mackay with a full suite of carbon support services focusing initially on evaluating their existing performance and creating a baseline. From the baseline data we created a strategic plan to enable the company to achieve its net zero target.

We worked closely with Whyte and Mackay throughout this project to develop a bespoke range of support across energy and carbon technical areas. This included providing recommendations and different scenarios for how Whyte and Mackay could continue to reduce its emissions in line with the 2040 goal, which enabled them to decide on the most sustainable and cost-effective options for the future.

As part of this, we evaluated a range of renewable heat technologies for one remote distillery that presented particular sustainability challenges because of its isolated location. Ricardo's support enabled the most sustainable, cost-effective and appropriate equipment to be identified for the remote site and helped Whyte and Mackay proceed with the target of making this site their first zero carbon distillery.

We also supported the company in understanding the current carbon compliance legislation and provided advice on the existing energy and carbon regulatory and reporting regimes applicable to its operations in the UK. Ricardo advised on how best to manage these going forward, providing expert support and guidance tailored to Whyte and Mackay's operations.

We also suggested what approach should be taken with the EU Emissions Trading System (EUETS).
"Ricardo provided excellent technical expertise, and were a critical friend, to help us navigate the space. As a result we understand our carbon reporting requirements, and have identified key technological opportunities for achieving our aim of net zero by 2040. Ricardo's energy and carbon experts helped us to define the roadmap for our journey to net zero and supported us in creating a tangible and practical plan to achieve this."  – Shane Healy, Distilling Director, Whyte and Mackay
Ricardo is currently working with a large number of public and private sector organisations and entire industry sectors to assist them in meeting their net zero targets. This has included developing the net-zero roadmap for the Scottish whisky sector, on behalf of the Scotch Whisky Association, and the net-zero tool for the UK water sector.
Further information: