Ricardo at the Dubai Airshow 2023
Join Ricardo at the Dubai Airshow taking place on 13-17 November 2023 in DWC. You'll find us on stand 429 at the UK Pavillion.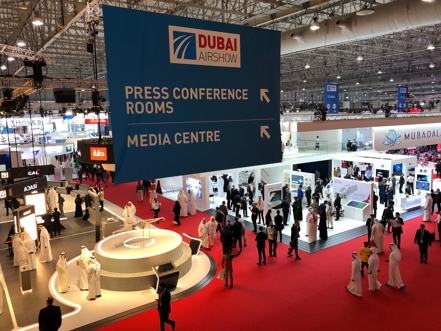 We want to hear from you. To avoid any disappointment at the airshow, book a meeting with us to discuss your requirements. Fill out the form below to schedule a discussion with one of our aviation experts.
Our focus at the Dubai Airshow will be on:
Achieving aerospace decarbonisation goals & enhancing industry sustainability
National and regional policy design and impact analysis
Minimising environmental impact across the globe
The transition to low-carbon fuels (sustainable aviation fuel)
Engineering, design and development of electrified propulsion systems
Implementing technical solutions in the aviation sector. 
The aviation industry faces obstacles that make decarbonisation particularly complex. One of the most pressing challenges is the energy density required for long-haul flights. Unlike ground transportation, which can transition to electric or hydrogen-based systems, aircraft need high-energy-density fuels like kerosene to power engines for extended journeys. While there have been developments in sustainable aviation fuels (SAFs), their widespread adoption remains expensive and faces supply chain challenges.
Ricardo is committed to help aviation stakeholders (including airlines, airports, ground operators and policy makers) across the world in achieving their trajectory towards net zero
Meet with our experts at the Dubai Airshow 23