Urbanisation, lack of accessibility, high cost, and environmental concerns are some of the key issues causing a shift in modern transportation decisions. Most countries are now promoting electric mobility which falls in line with their efforts to reduce emissions and meet their clean energy targets by 2035 and beyond. These concerns have helped to promote motorised two- and three-wheelers as attractive alternatives to other modes of personal transportation.

Compared to a conventional automobile, two and three-wheelers provide several benefits. They are less costly for the consumer in terms of up-front purchasing costs, fuelling, and maintenance. They also emit roughly half the amount of CO2 generated by standard automobiles. They have also helped to ease congestion in locations where rapid urbanisation is generating an increasing need for mobility solutions to keep people connected.
The 2-wheeler market is anticipated to expand and has tremendous scope forecasted, providing great opportunities for OEMs and tier one suppliers operating in this segment. Where there is also opportunity, however, there are also several challenges that businesses in the motorcycle and personal transportation industry will have to navigate to reap the benefits of this upward trend.
Rider safety should be a priority for motorcycle OEMs
An unfortunate consequence of these vehicles becoming increasingly widespread is that we have seen an upward trend in the number of fatalities on the road in relation to the use of 2-wheeled transport. This is particularly prevalent in low- and middle-income countries. It is an ongoing challenge for the motorcycle industry to develop technologies for these types of vehicles that increases safety for its riders and passengers.

Over the next few years, we will see huge advancements in motorcycle safety and security systems. Rider safety is one of the top priorities for motorcycle manufacturers, and better safety technologies are being developed to address these concerns. We have already seen this in the last few years as the industry has developed technology that warns the rider about impending and surrounding dangers, ensuring fewer motorist accidents and fatalities.
Motorcycle OEMs and suppliers must be ready for Euro 5+ and other legislation changes
Legislation has played a primary role in motorcycle technology development in the last 20 years, and this will continue to be the case for decades to come.

Euro 5 Phase B or 'Euro 5+' will come into effect for newly type-approved bikes in 2024 and existing type-approvals by 2025. These new regulations include the requirements for the vehicles to include on-board diagnostic II (OBD II) to monitor emissions performance. This is the highest level of control that you can have on 2-wheel vehicles.

Businesses in this market can expect more stringent legislation in the coming decade. We are likely to see a push for technology in L-category vehicles which enable them to drive more sustainably in urban areas and traffic restricted zones. Additionally, new legislation which drives sustainability is likely to affect consumer preferences for 2- and 3-wheeled vehicles. Incentives from the government and CO2 tax credits will make electrified technologies in these vehicles a much more attractive prospect.
The future of motorcycle propulsion will be varied
Electrification will certainly play a leading role in this evolution, with the market share of electric mobility in the European L-category market projected to reach approximately 30% by 2030. It is expected that there will be a massive switch to electric motorcycle technology for urban mobility and short distance commuting.

Meanwhile, we should not be surprised to see the superbike category continue to rely on internal combustion engines. At least in the short term. And hybrid? We predict huge scope, mainly for larger multi-purpose machines used in and out of the city.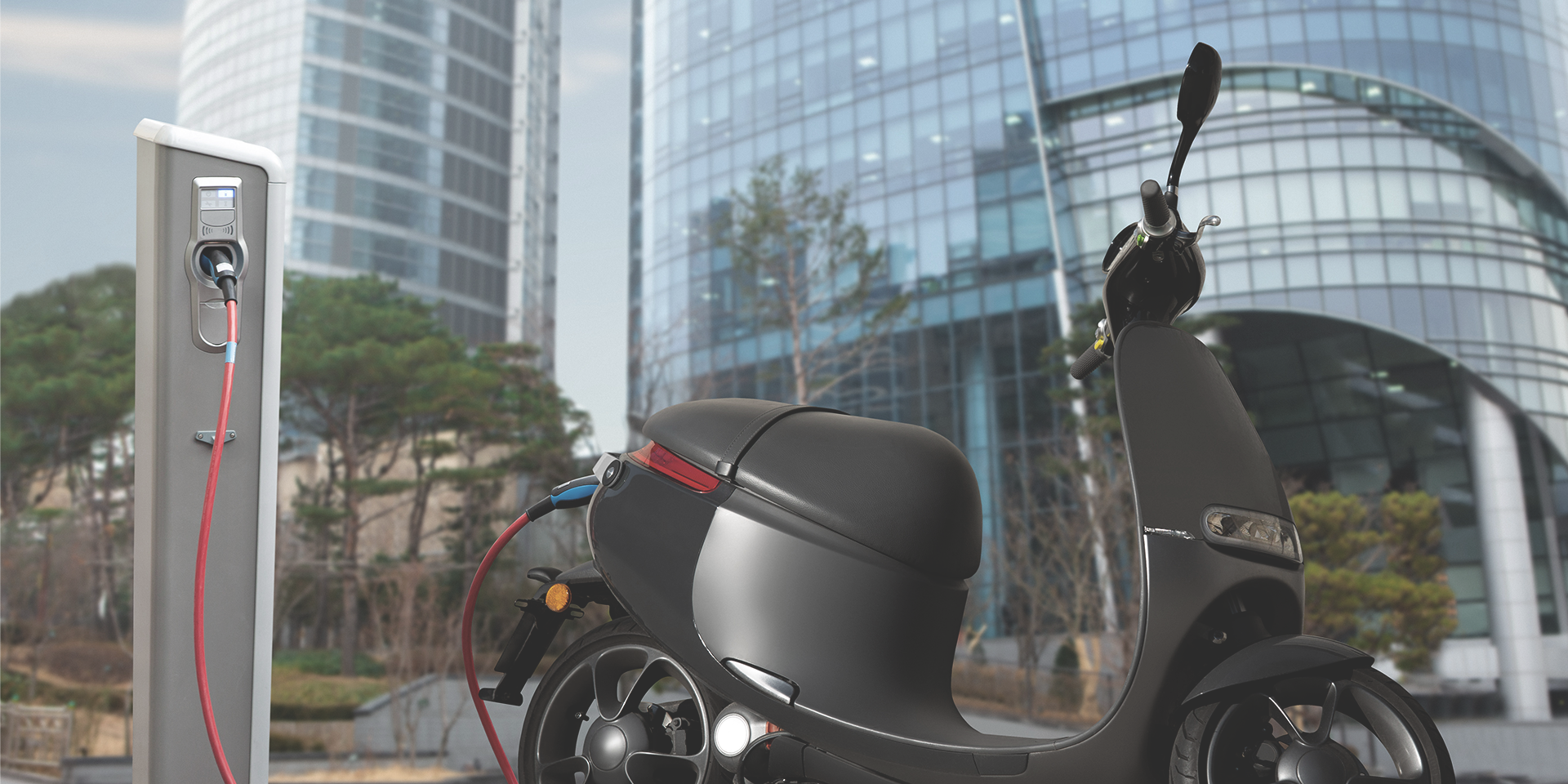 Motorcycle OEMs will need to offer personalisation to remain competitive
Another factor making motorcycles an attractive option for consumers is wide range of personalisation options available. Historically for motorcycles, there were very limited options as to what type of vehicle you could purchase. You could choose the colour and styling option you preferred, but that was just about the extent of the personalization for two and three-wheelers. The advancements in software and personalisation of traditional automobiles have helped to pave the way for the updated configurations available in the motorcycle market. It is now possible to configure your motorcycle to include specific technologies and these options are only going to grow as technology advances. Do you want an upgraded system? Do you want your motorcycle to connect to your mobile phone? Do you want different riding modes, like Eco and Sport, included? An AR augmented reality helmet? This presents an exciting opportunity in the industry and will lead to new software, which is driven by consumer preference, rather than OEMs driving consumer requirements.

Environmentally focused product development is likely to be important for the motorcycle industry In addition, the rise of the eco-conscious consumer will also see OEMs and tier one suppliers in motorcycle industry needing to include environmentally friendly technologies in the product portfolio. The use of recycled and greener materials and thought given to the full lifecycle impact of these vehicles will be essential to keep up with legislation and the demands of the customer base. We are already seeing a lot of activity from new start-ups in this newer environmentally focused segment and opportunities.
Looking ahead for the motorcycle industry over the next decade
Looking forward to the motorcycle industry in 2035 the market will only continue to grow. Forecasts are showing there is a lot of untapped potential and unexplored opportunities in this space, with a lot of new investments and start-up companies focusing on developing the technologies and products in this market.

Technologies which improve safety, sustainability and customisability will continue to be a focus for OEMs and tier ones. Additionally, with the ever-expanding population and urbanisation of our towns and cities, the demand for two and three-wheelers will continue to increase. This will be facilitated in part with the rapid growth of the B2B and last mile delivery segments. The motorcycle industry is bound to get bigger, especially with recent and upcoming technological advancements.

A blog by Stefano Di Palma, Head of Motorcycle Practice
Sign up to receive our insights
Click 'get in touch' to reveal the form and subscribe for more insights.