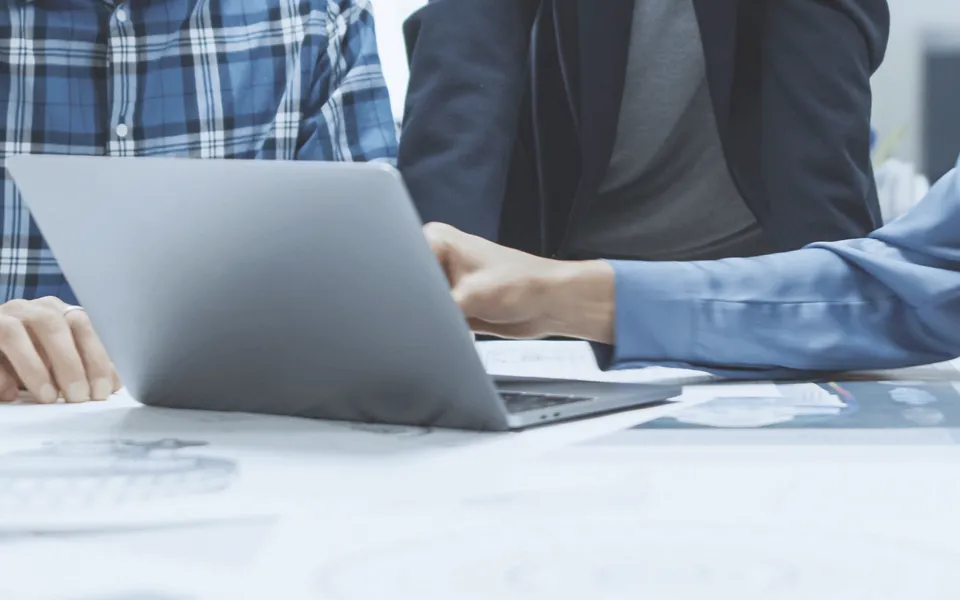 Jeff Nicholls is Vice President in the strategic consulting team at Ricardo, with a remit to lead emerging and disruptive technologies as well as advise businesses with strategic investor support.
Jeff has worked with numerous fortune 500 companies, investment banks, private equity, and technology incubators, to support transformation growth in both strategic investments and the advancement of innovative technologies. He has a wealth of experience in leading advanced engineering and R&D organisations, to support strategic visions to help understand the value and leverage of start-ups.
Late last year, Jeff led Ricardo to sign a corporate partnership agreement with Plug and Play – which aims to drive innovation by connecting the brightest minds.
The network supports a unique ecosystem that connects change-makers and leading organisations. Over 50,000 start-ups and more than 500 world-leading corporations, plus hundreds of venture capital firms, universities, and government agencies across multiple industries involved.
Q: How did the partnership come about?
"I worked closely with the Plug and Play team in a previous role in global business development at American Axle & Manufacturing, where I was involved in supporting several global start-ups through our partnership activities. This included executing key strategic investments for emerging advanced mobility solutions.
"When I joined Ricardo in 2019, I engaged with the Plug and Play team to introduce the two businesses, as we had a desire to explore our strategic interests to become involved in the mobility technology incubator and investor ecosystem. Over the last three years, we've developed a strong relationship and we invited some of the Plug and Play team to a Tech Day that we were hosting at Ricardo's Detroit Technical Centre. During the event we hosted six uniquely positioned start-ups for a private pitch with several of our customers and received tremendous feedback from everyone involved. It was an overwhelming success helping to demonstrate the value of being involved in this dynamic environment.   
"It was announced earlier in 2022 that Plug and Play would open a new Technical Center in Detroit. Combining this with the success of the event and further interest from clients, it presented Ricardo with an opportunity, which made practical sense. And, in November, it was officially announced, during Plug and Play's Global Summit in Sunnyvale California that we'd signed a corporate partnership agreement."
Q: What is the partnership all about and why is it important?
"The partnership enables Ricardo to be immersed in the wider Plug and Play world, including access to its 35 Technical Centers around the world hosting start-ups, investors, and other corporate partners.
"To be at the epicenter of disruption is vitally important, as it provides us immediate intelligence and reconnaissance for our own innovation pipeline, as well as strategic positioning for our clients.
"It's great to be seen as experts to investors who are seeking validation before they make strategic investment decisions, with start-ups who need the technical assistance to build their next generation of products, and to support businesses with go to market strategies."
Q: How does this partnership align with Ricardo's strategy of innovation?
"Ricardo is already at the cutting edge of multidisciplinary innovation across a diverse number of industries. We'll be looking to build on our partnership with Plug and Play to explore engineering and strategic services coupled with collaboration opportunities to increase product development and go to market strategy."   
Q: How does technology and innovation support Ricardo's commitment to its clients?
"Ricardo is a trusted adviser and global leader in both advanced technology, and strategic consulting, with proven technical acumen. The strategic consulting team are actively supporting some of our clients in the technology incubator ecosystem serving as their technology and investment reconnaissance scout. Through our involvement in this ecosystem we provide our clients with a unique perspective with technological and strategic validation that is repeatedly acknowledged as strong value to our clients. By navigating these emerging technologies, business models and technological disruption, we provide advanced competitive and strategic intelligence that delivers exceptional value and competitive differentiation to our clients.
Q: What do you feel are the key drivers to technology and innovation currently?
"Technology and innovation is driven by three fundamental forces, intellectual ideation, the supply side of technical change and the financing of innovation. Research in these areas reveal that laws and economic environments can create powerful incentives and disincentives for innovation. With the focus increasingly on creating a green circular economy, new technology holds vast influence over clean energy, transportation, sustainability and so much more. I'd expect to see significant changes in the software and digitalisation ecosystem that is driving new revenue streams and changing business models regularly."
Q: Why is it important for businesses to innovate – and how can Ricardo support them in this evolution?
"Innovation is a direct pathway to solving problems and meeting the demands of clients. Ricardo brings significant value into this ecosystem as we are innovators ourselves. Ricardo brings experience of multi-disciplinary technical and strategic business mindsets to support companies and investors in navigating their path to market and provide deep value on executions and overall risk mitigation."
Sign up to receive our insights
Click 'get in touch' to reveal the form and subscribe for more insights.